The multi-phase contest launched by Vibram has now come to an end: we are very excited to announce the winner of the Product design phase of Vibram Rubber Skin Attitude!
In the previous New idea phase, participants were invited to suggest innovative employments of the Luxury Rubber, a leatherette rubber sheet, proposing several concepts, ideas and sketches, specifically designed with the Vibram heritage in mind. Among the various entries, AntoninoCiuro suggested an interesting concept of a backpack that included expanding and folding capabilities (read here more).
Based on his concept, all participants in the Product design phase were invited to design a new collection of backpacks, bags, containers and other accessories able to expand and fold.
Today we are glad to present you the author of the winning project of the second phase of the contest, that proposed a very interesting backpack design that we look forward to seeing on the market soon.
The winner, in addition to the cash award, will be invited to attend a special experience at the Vibram Technological Center in Guangzhou (China) where he/she will have the chance to follow the development of the project.

And now please welcome the winner!
THE WINNER
RAWDesign
from Indonesia
with
VIBRAM ORIMOBI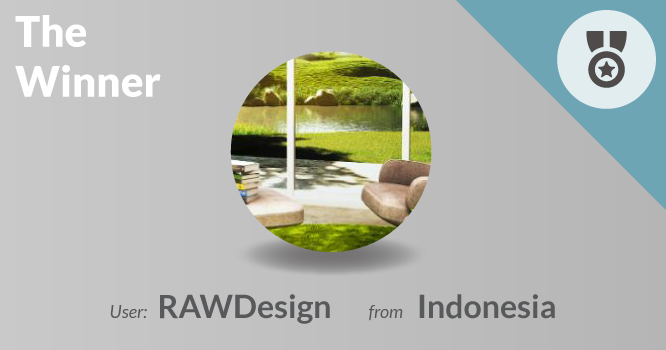 Graduated the class of 2006 from Industrial Product Design, Sepuluh November Institute of Technology, Surabaya – Indonesia. Currently working as a designer in Jakarta, Indonesia.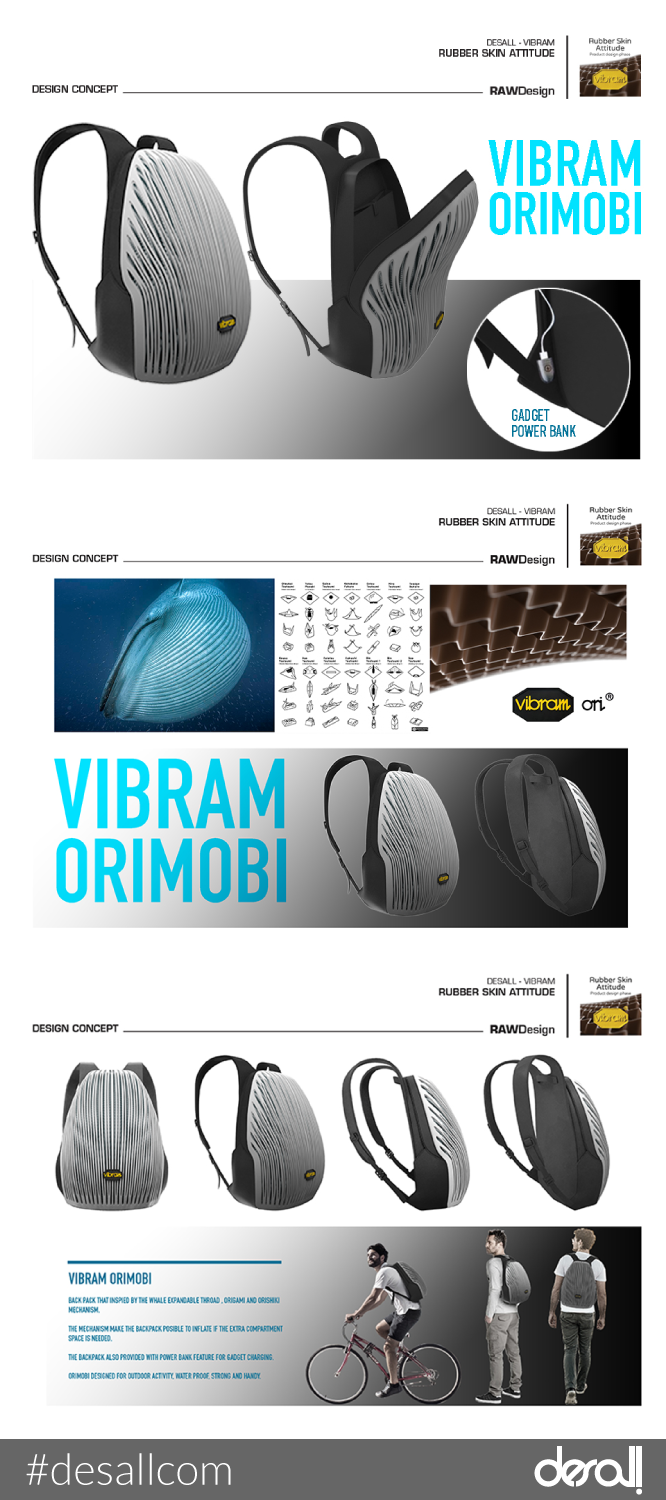 Back pack inspired by the whale expanding throat, origami and orishiki mechanism.
The mechanism makes the backpack inflate if extra space is needed.
The backpack is also equipped with power bank feature for gadget charging.
orimobi is designed for outdoor activity, is water proof, strong and handy.
Stay tuned for more updates about the project! In case you had missed the previous gallery, here some new pics of the amazing venues of VTC in Guangzhou.

Tag:
accessories
,
backpack
,
china
,
co-creation
,
fashion
,
flexible
,
luxury
,
open innovation
,
product design
,
rubber
, ...