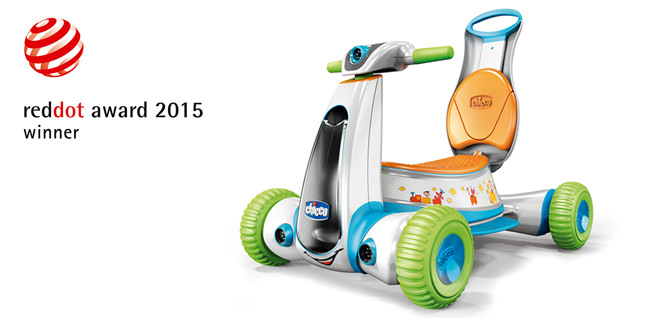 Real talent does not go unnoticed. It does not go unnoticed on Desall.com either. We are super proud to announce that the Special Mention of the "Ride on baby" contest by Chicco – Artsana has recently received the Red Dot Design Award 2015 for the mobility category.
The "Ride on Chicco" project by Ernesto Rosales Ramírez was one of the 186 concepts submitted for the contest, looking for a new concept of ride-on toy. This particular project suggested by one of our designers proposed a solution to help children develop their psychomotor development in a funny and engaging way.
The project was awarded under the mobility category as a concept and received great attention from the jury.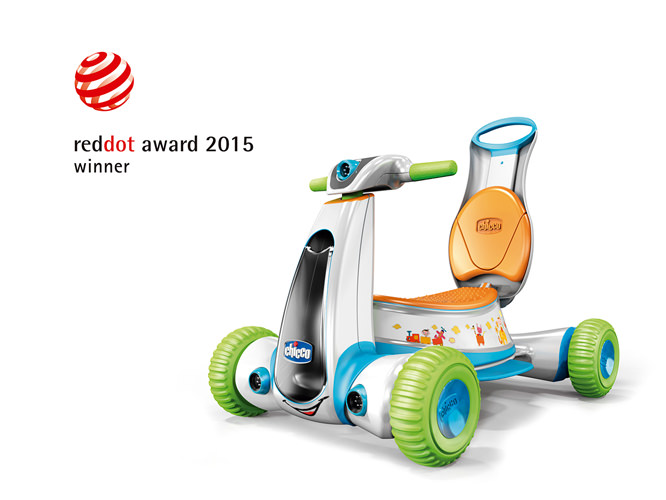 Check out the comments by Chicco for the Special Mention on our blog and enjoy some extra pictures from the Red Dot Design Award page.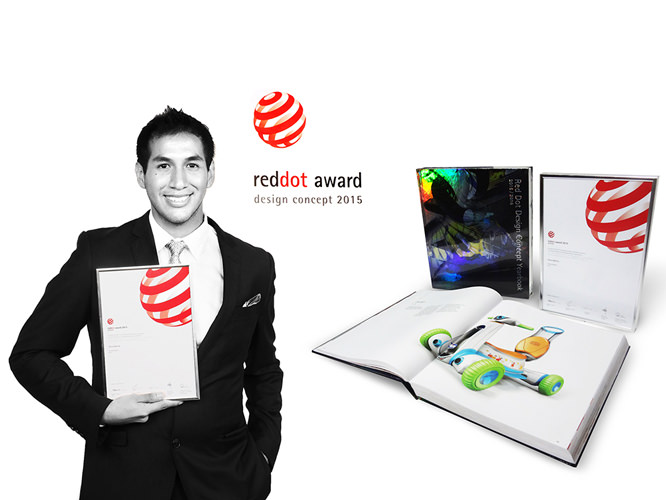 Want to learn more about the author? View his profile!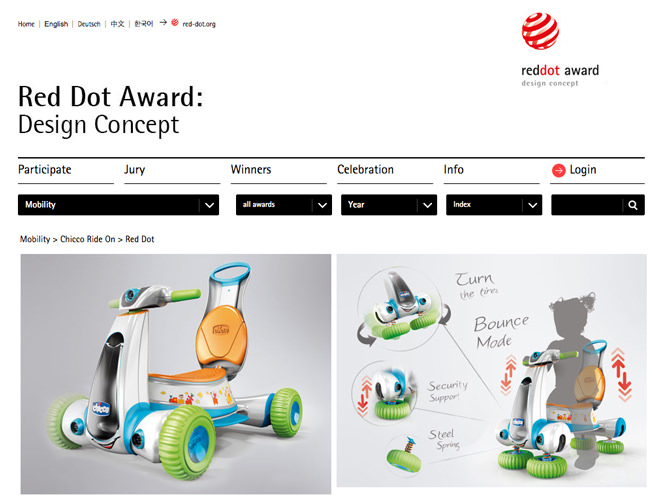 Tag:
achievement
,
award
,
babycare
,
chicco
,
children
,
concept
,
game
,
industrial-design
,
peru
,
product-design
, ...