Velocity proved to be a real challenge, a contest that demanded a lot of expertise both in terms of problem solving and engineering. Something many would not even dare to deal with… but 81 brave talents have taken the challenge and submitted 95 different projects. Today, we are finally able to announce the winner.
The average quality of the projects was indeed superb, many found out solutions none had ever thought of. Some succeeded in addressing some aspects in a excellent way but maybe left out some other things and eventually did not make it to the podium.
But out of the 95 projects, one project really caught the attention of our Client and we are now glad to reveal the name of its author.
Before that, we would like to sincerely thank you all for the great efforts and let you know that possibly other non winning projects will be selected in the next months, in which case we would contact you privately via e-mail to arrange all the administrative aspects.
The gallery is private so we are not authorised to show the project. However, we will keep you informed about the product development and show you the pictures ones the project is final.
And the winner is….
The Winner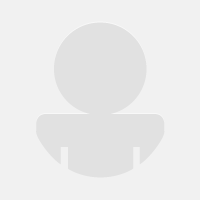 gianmooi
with
Giotto
Many congrats to all participants!
Stay tuned for more contests to come!