Primi Sogni Design Award has a winner! The by-invitation only contest was open to a restricted group of users from the Dream Team and was aimed at the design of a multi-purpose rib for babies, easy to carry and setup also out of home.
The participants were required to develop the design taking into consideration the various constraints and project restrictions laid out by the Sponsor. The projects were evaluated and reviewed by the Sponsor that eventually selected the winning project that best addressed the company requirements.
The Sponsor left this comment on the winning project:
Our choice falls on this project because it reflects in the most complete way our requirements for a multifunctional product. Furthermore it employs innovative materials for the target industry, while also having a modern and trendy design. Another feature, yet to be well defined, concerns the moderate investment for the moulds required to develop the product.
THE WINNER
fracasmo (aka Francesco Castiglione Morelli and Jessica Cesana)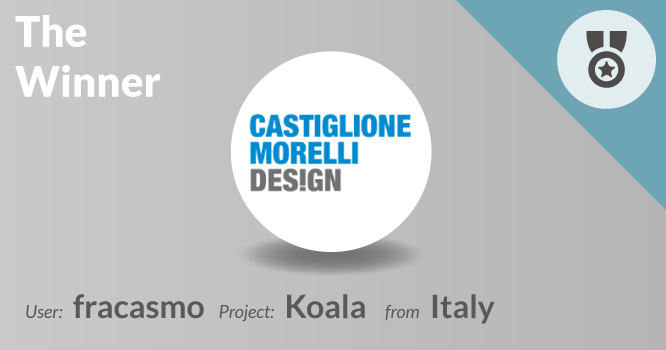 Want to be part of the Dream Team? Learn how!
Stay tuned for more updates!