Time for announcing another winner. Today we are very excited to share with you the winner of One Piece for Dulcop Bubbles, the contest launched in collaboration with Dulcop and reserved to the members of the Dream Team.
The competition was focused on quite a technical aspect of the soap bubble toys: the cap. In fact, participants were invited to take into consideration the various aspects of the current cap – the toy on top, the colour dynamism, the wand, etc. – by creating a new version made of a single component compatible with the current soap bubble toy bottle. Reducing the number of components – hence the number of moulds and production processes – would also ensure a greener product and a more sustainable process, in addition to the fact that the amount of needed plastic would also be cut.
Altogether 44 designers took up the hard challenge, submitting 51 projects. After a very thorough assessment of the project, including its feasibility, marketability and benefits, the Dulcop team identified one project that most of all dared to bring some innovation in the overall design, while respecting the various technical and usability requirements. The project cannot be disclosed as of now, in order to safeguard the confidentiality of the project until its potential launch on the market. However, we are glad to announce the winner and will certainly keep you informed on its development. So please welcome…
THE WINNER
comcor
from Germany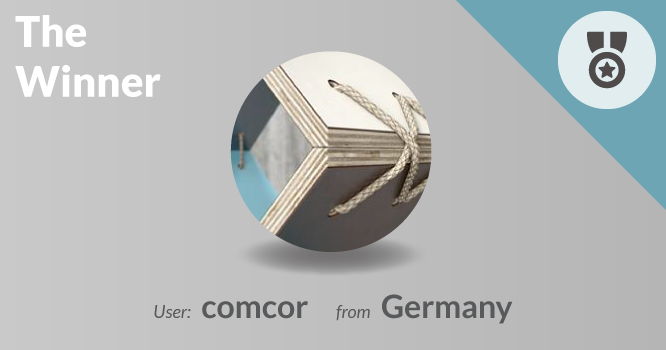 Many congratulations to all participants and stay tuned for more news to follow soon. If you're interested in being part of the Dream Team, be ready that the new applications are opening soon.