It's time to announce the winner of NO ORDINARY VISION, the contest by Widiba on Desall.com
The aim of the competition was to find innovative solutions to promote its brand and bank account inside the partner sales points, through furnishing accessories, gadgets or corner-areas designated for the opening of a new account.
174 projects were submitted with so diverse points of view.
Let's meet the winner!



lety_r87


with
NO-ORDINARY-CORNER-AREA
The reason why we selected "NO-ORDINARY CORNER AREA" mainly relies in the originality of the project: it succeeded in employing a simple yet extremely meaningful element for us (the spring) and transform it into something new, unpredictable, thanks to a smart space utilisation.
The human element becomes core part of the innovative Widiba corner, representing the marriage between technology and relationship. In short, it is in our opinion the more "all-round" and no-ordinary project, in line with our DNA. – Widiba Team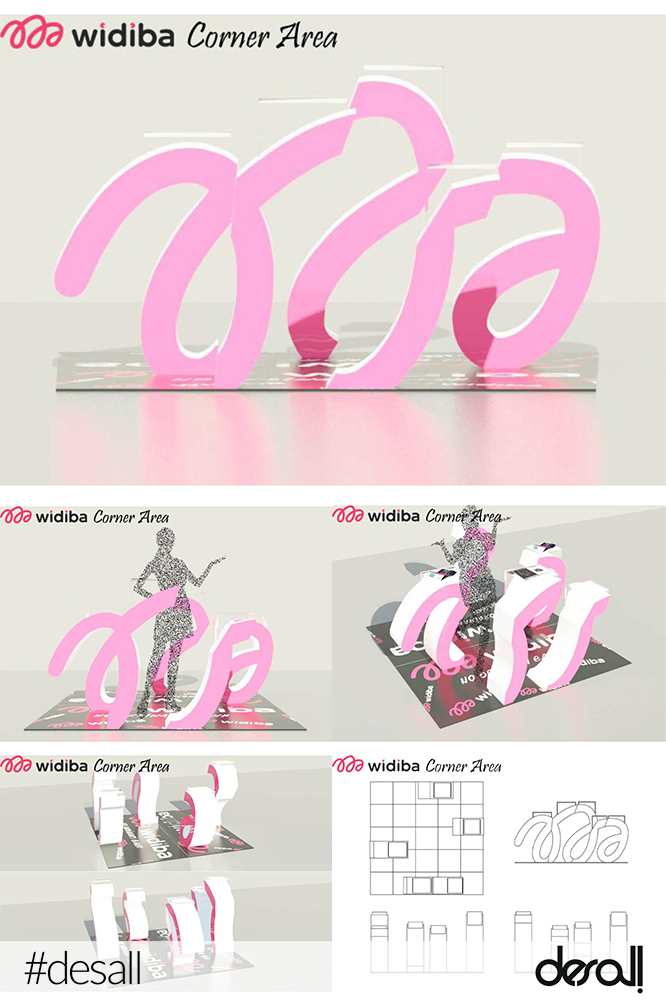 A corner area built on the shape of the logo widiba: any part of the stand is a section of the logo of which is stuck a transparent support surface on which employees can expose and speak to customers about the offers.
Many congrats to all participants and stay tuned for more updates!
We remind you that for 12 months Widiba can select other projects as well!