We're getting ready for the new year with a bunch of new features!
After more than 3 years since its official launch, Desall is undergoing an important upgrade which introduces new functionalities, we are sure will improve the way you use Desall.com and even your creative process.
In fact, thanks to your feedback and your comments, we have also managed to feature many of your requests into this new release.
Follow the yellow balloons on Desall.com and discover all the new features!
If something looks weird on your screen, you might need to clear your browser cache.
Here's a brief intro for each of them:
Reputation (coming soon…)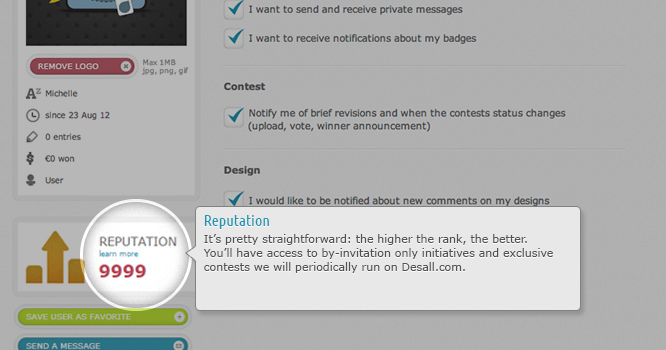 You will certainly be quite familiar with awarding systems. It's pretty straightforward: the higher the rank, the better. We have opened up a whole new awarding system that reserves exclusive contests and opportunities for the top users from Desall.com, from now on called the "Dream Team".
As part of the "Dream Team", you will have access to by-invitation only initiatives we will periodically run on Desall.com to reward you for your talent and expertise with exclusive awards and opportunities.
How to climb up the glorious ladder? Just be awesome, participating in the contests, inviting new people, being active on the platform and more…
You can check your reputation score from your profile page and take a look at the ranking from the Community page.
Inspiration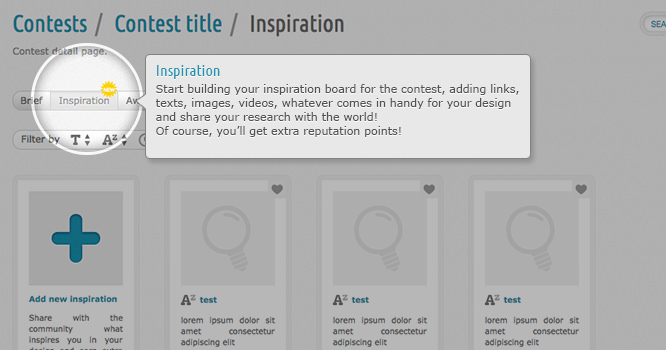 We are aware of how important it is to take good care of the entire creative process for the design of a new product, we know how many hours you spend searching the net for hints, tips or examples of existing products before and during your early sketches. What if you could already find some directly from the contest page? That would definitely help a lot! Not just you, but everyone, drastically increasing the quality and originality of all submissions.
That's why you can now build your inspiration board, adding links, texts, images, videos, whatever comes in handy for your design, sharing your research with the others. Of course, you will earn reputation points for it, especially if you keep it public!
To start building your first inspiration post, go to the contest page of one of the currently open competitions and click on the "Inspiration" tab.
Finally, if you happen to find an interesting content not necessarily linked to an open competition, you can save it in your wall!
Hunter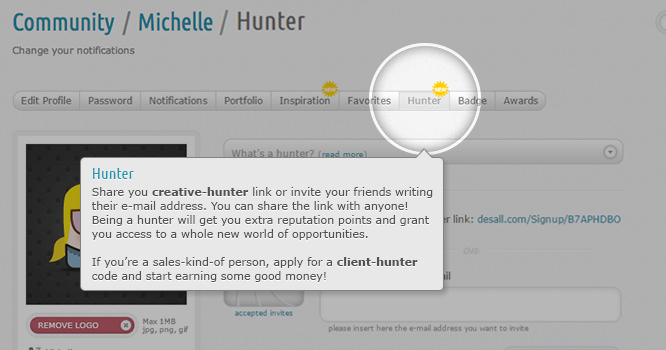 In this round of new features, we would also like to credit all the great people from our Community that already spread the word calling their friends, school-mates, colleagues, acquaintances to join Desall.com and become part of this great community.
Now your effort will be rewarded with extra reputation points. To start your Hunter career, share the creative-hunter link you find from your profile page in the "Hunter" section or invite your friends directly from the platform. You can share the link with anyone you'd like to invite but make sure they create a new account using your link only!
If you have experience as a sales-guy or have a bunch of interesting contacts, you might want to apply for a client-hunter code. Learn more from your Hunter page.
Drafts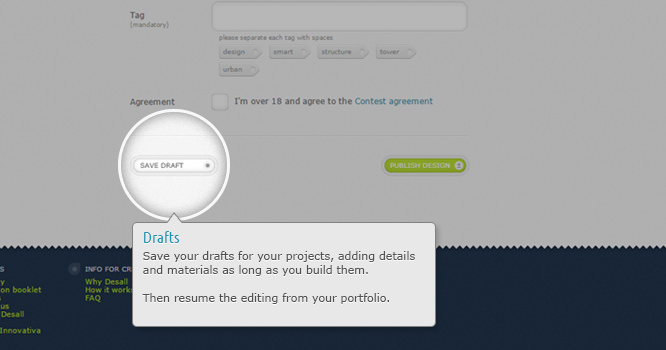 We are now introducing drafts. Exactly, you can now create drafts of your projects, adding details and materials as long as you build them. What's more, you can preview your projects before submission and resume the editing from where you left them!
Hidden Design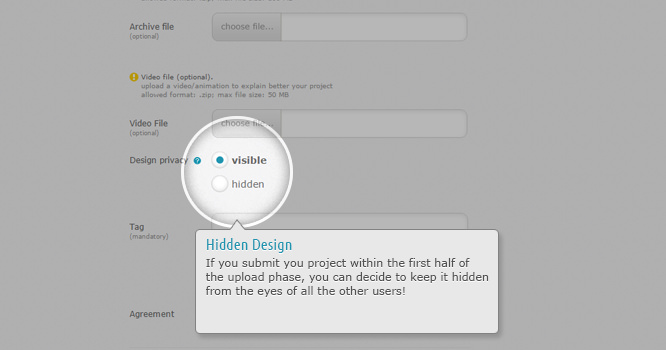 Here's another long-awaited feature, hidden submissions. We've introduced this new feature for public gallery contests, that allows you to keep your entry hidden until the end of the upload phase. In order to activate this option, you need to publish it within the first half of the upload phase.
Community Page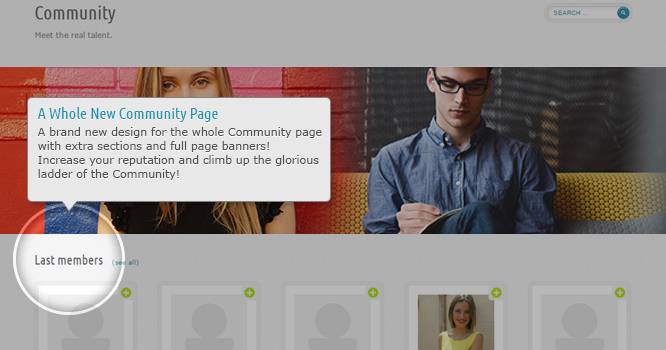 Gain even further importance in the eyes of our clients and users. We've re-designed the Community page, to maximise the visibility of our users. Five talents will feature in the new full-page banners which will periodically be updated to show the world new great talents. We've also added a few sections to give visibility to the most reputable users from Desall.com
New Search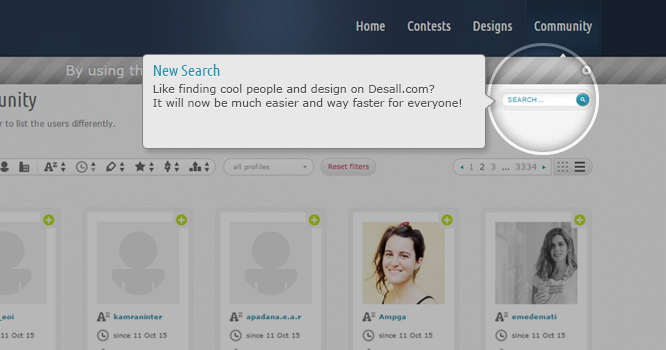 Like finding cool people and design on Desall.com? It will now be much easier and way faster for everyone!