We have the winner of Multifunctional Urban Structure Design. We have just received the final confirmation by calzavara, regarding the winning project of the contest.
The aim of the competition was to find smart solutions for telecom antennas to be installed inside the urban environment, while providing further functionalities and services.
Many were the projects proposed for the contest, with 192 entries by 149 creatives. Among the several approaches and ideas, calzavara greatly appreciated the modular design and the consequential adaptability of the winning project, which also allowed to adjust the structure to  several contexts, be it a roundabout, a square, a street, with the possibility of even adjusting the height. The additional functionalities proposed and the customisable info panels for advertising and other signage were all greatly welcomed.
We were told that the final selection proved really difficult, as many other projects were very well developed. In this regard, we were also told that more projects might be selected in the near future and we are thus expecting to make some new announcements by the first months of next year.
And the winner is…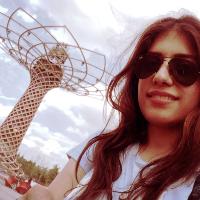 maryamkiani_p aka Maryam Kiani
architect from Iran
Many congrats to all participants and stay tuned for more news to come in the first months of 2016.
Tag:
antenna
,
architecture
,
calzavara
,
cellular
,
city
,
contest
,
mobile
,
multifunction
,
network
,
radio
, ...