We are so glad to share an update about the Manfrotto contest on Desall.com, a competition reserved only to the members of the Dream Team.
After announcing the extraordinary news of the winners of Modular Mobile Equipment, with the total awards doubled (read more), today we are very honoured to announce that a further project has been selected by the company.
OPTIONED PROJECT
brogliatotraverso studio
with
HUB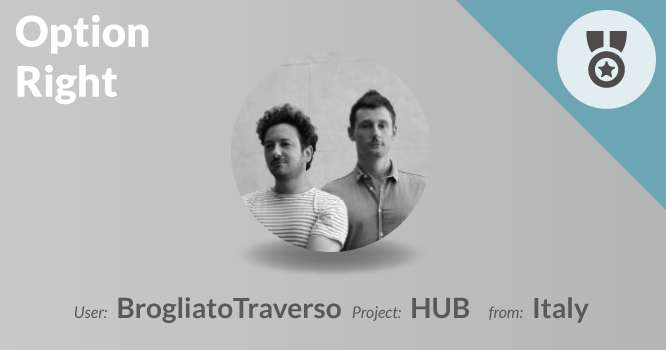 "The design is attractive and we especially appreciated the modularity. The attaching system is extremely simple and intuitive, making it easy to use in every situation" (Comment by the Manfrotto Team)
Many congrats guys, great job!
Stay tuned for more updates!
Tag:
accessories
,
gadgets
,
industrial-design
,
manfrotto
,
mobile
,
option
,
photo
,
smartphones
,
tablets
,
updates
, ...