Another great announcement today: Leroy Merlin has just selected the winning project for Light On and Take Care, the contest looking for bathroom lighting systems.
Altogether 326 entries were submitted by 274 creative talents on Desall.com
The Leroy Merlin team wanted us to let you know their great enthusiasm for the results. Over 320 entries simply over exceeded their expectations… they found it so interesting to witness the dynamism of the contest, how people not acquainted with the brand gave a very different view, all in a very democratic and innovative way.
The contest really proved an excellent inspiration source for the company, helping them to break their schemes and open the possibility of working with designers having different approaches.
The results were so good that Leroy Merlin Italy, direct sponsor of the contest, has decided to show the results to the other international branches and the jury has thus been composed of members from Italy, France, Spain and Poland.
Let's meet the winner!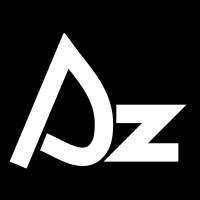 dezinger
with
Water Drop
"It is a versatile product, suitable for the bathroom but not limited to it. It is in line with the brief and easy to use. In terms of feasibility it is technically simple to produce. It embeds some technological functions with a reassuring and funny design. – Leroy Merlin Team"
Inspired by the pure form of a water droplet, a simple but conscious design to create an all-purpose bathroom light celebration the modern design style and technology infusion. With an ABS outer casing, the light is shock-resistance and water-proof, very suitable to be used in a wet area where drop of objects may occur. Other than general lighting, as "Water Drop" floats, it is designed to be used as an atmospheric lighting for relax bathing with WiFi color temperature / lux control.
DescriptionClose
The product is fitted with dual O-ring for water tightness. The 6 nos. of high-performance and the WiFi control component is powered by 4 nos. of AAA Battery. "Water Drop" is an elegant, safe and easily manufactured artifact for a contemporary lifestyle.
Congratulations to all of you and stay tuned for more contests to come.
Click here to see more contests.