As another contest has been launched on Desall.com, we cannot help it giving you some insight on a possible direction you might take with your design. The contest we are covering in this Inspiration Desk is Future Kitchen Experience (For the contest brief, click here), which is why we have collected some interesting appliances/products/situations that can inspire you. Let's have a look!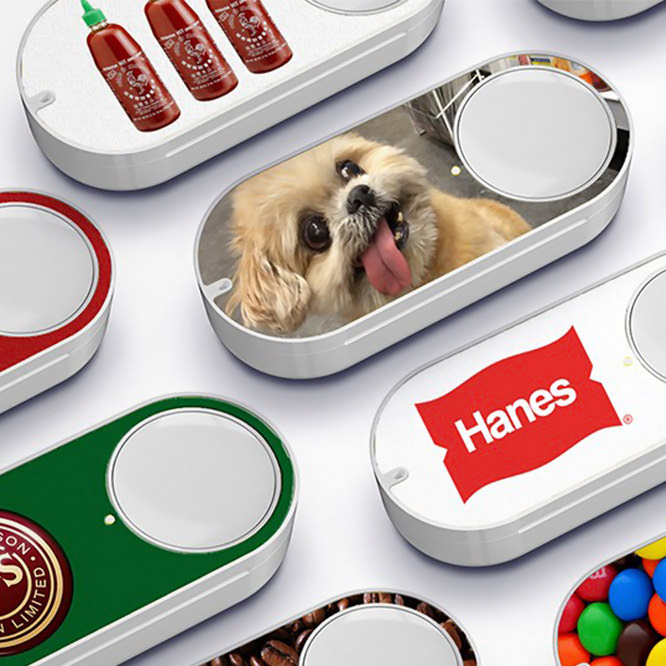 Amazon Dash Button
A stand-alone button that initiates an order to Amazon.com over the home Wi-Fi network. Introduced in 2015 as part of the Amazon Prime membership and designed to make replenishing common household items easier, Dash buttons are programmed by the user to order a product.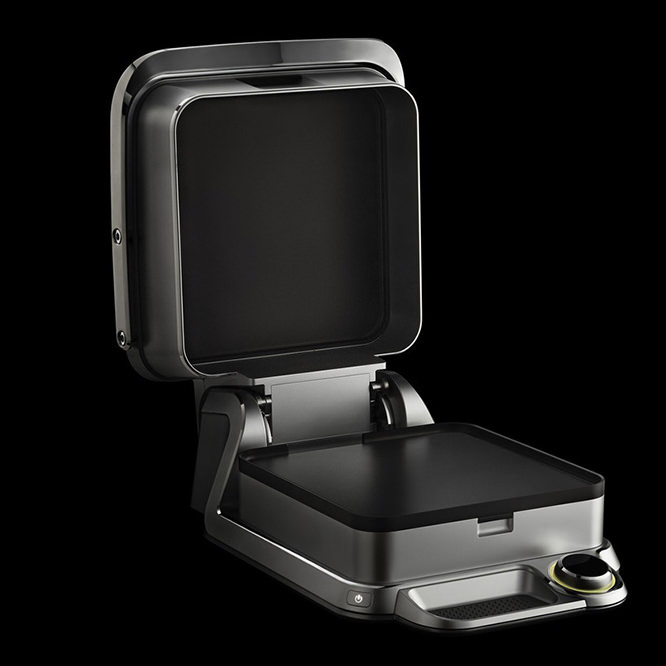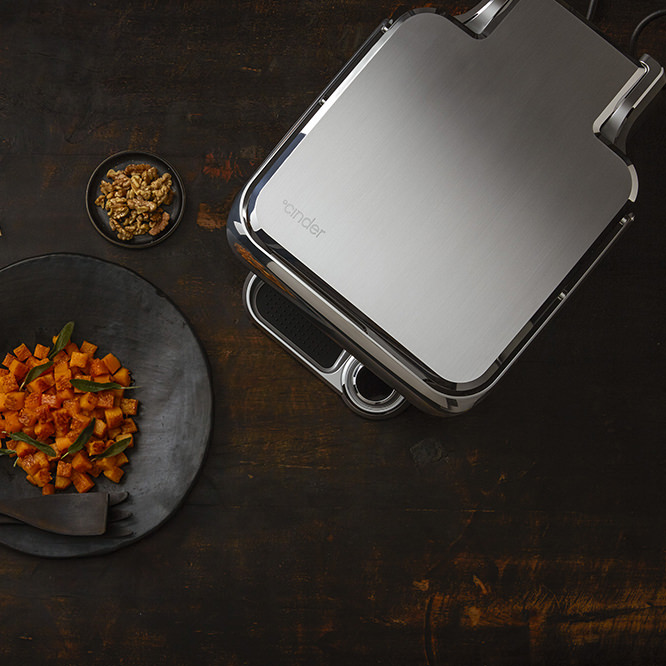 Cinder
Its smart sensors adjust temperature based on the cooking profile of each item—even frozen—so that steaks are cooked from edge to edge, and salmon melts like butter.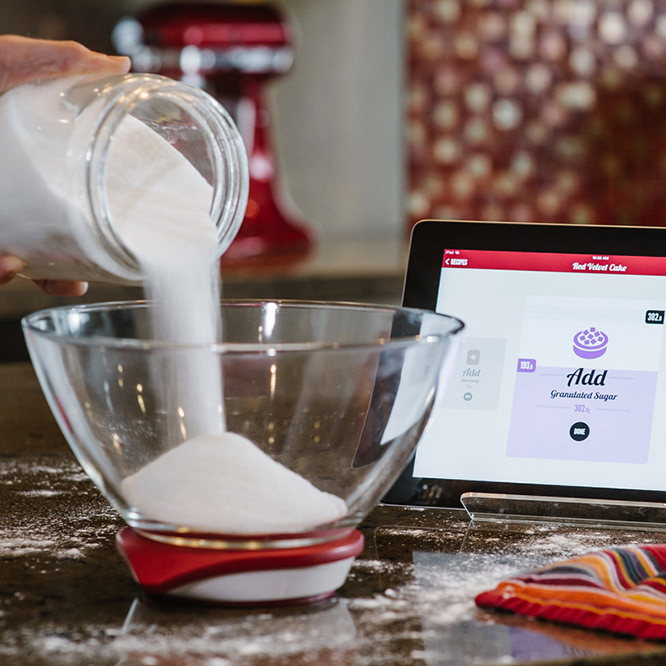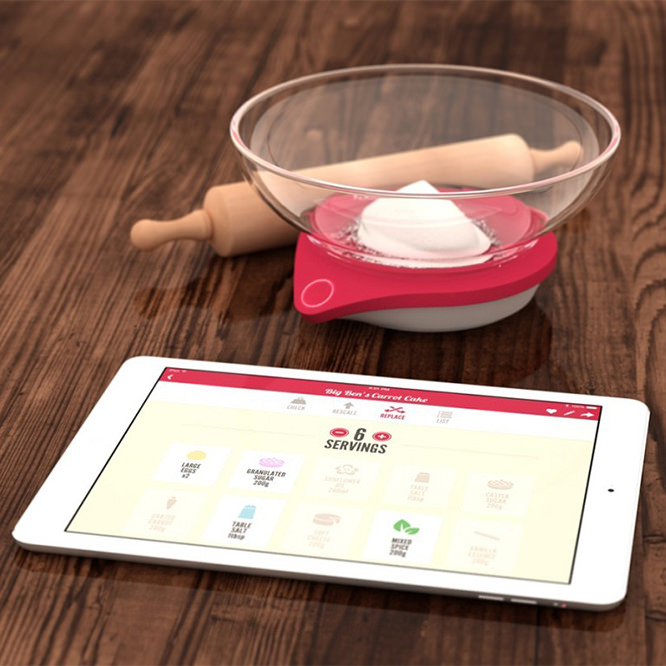 Drop
The Drop scale helps you accurately measure ingredients, and can convert measurements and scale recipes if you only have a bit of what you need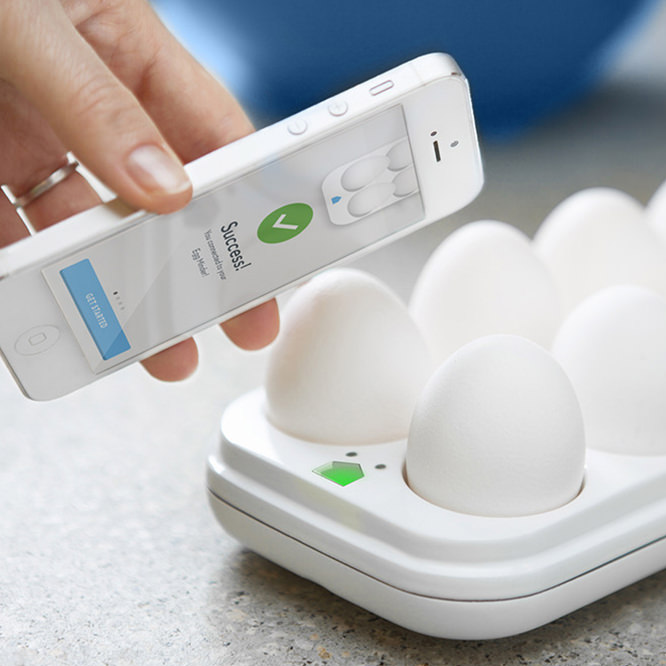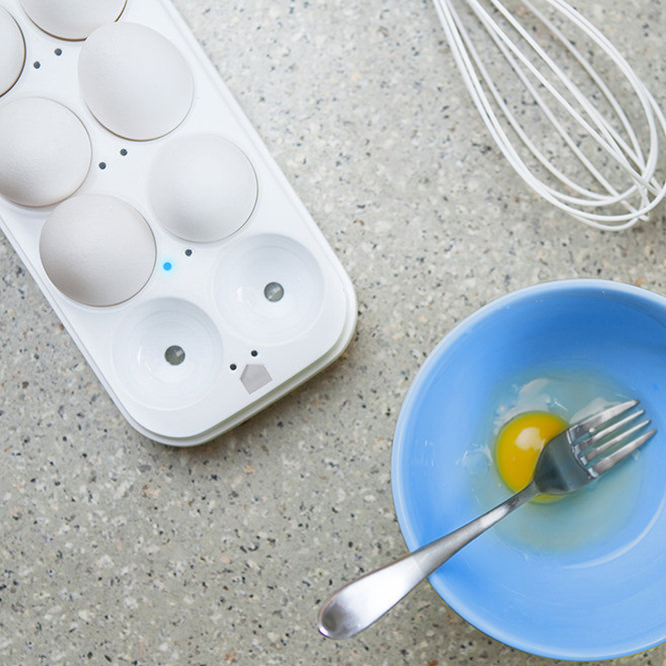 Egg Minder
Egg Minder wirelessly connects to your mobile device to track the number of eggs you have and tell you when they're going bad. In-tray LED lights indicate the oldest egg, while push notifications alert you when you're running low.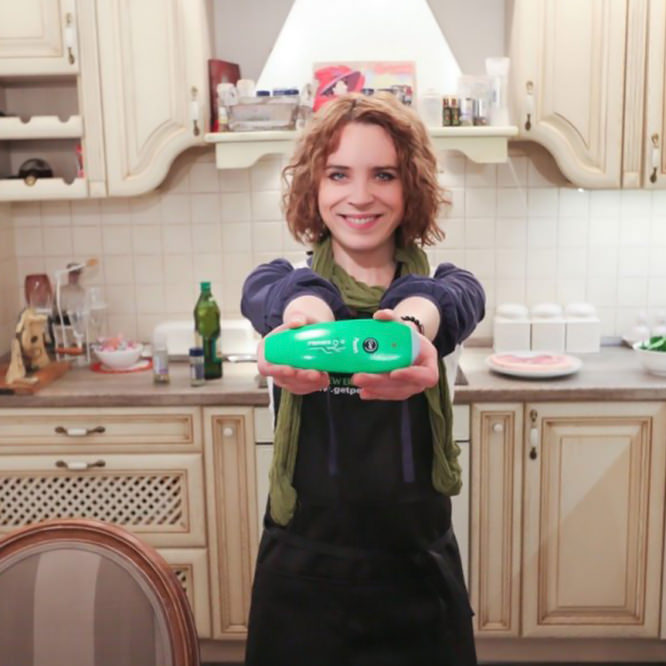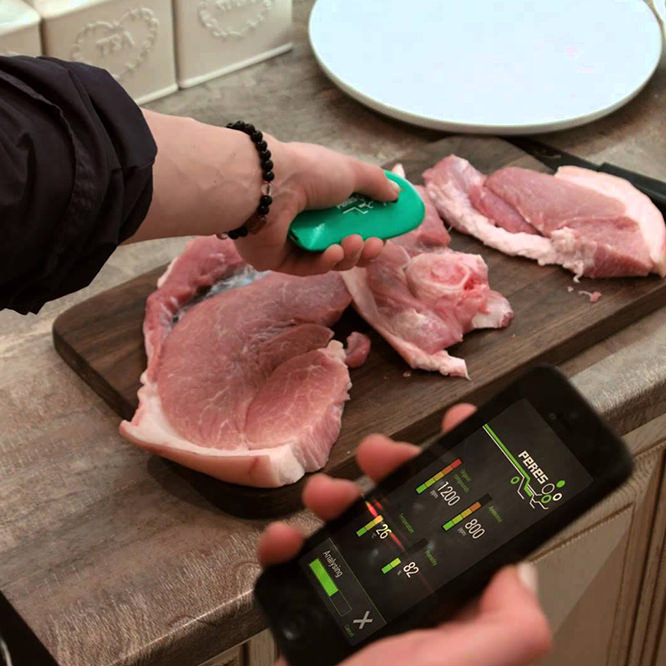 Food Sniffer
An innovative electronic 'e-nose' which enables users to determine the quality, freshness of beef, pork, poultry and fish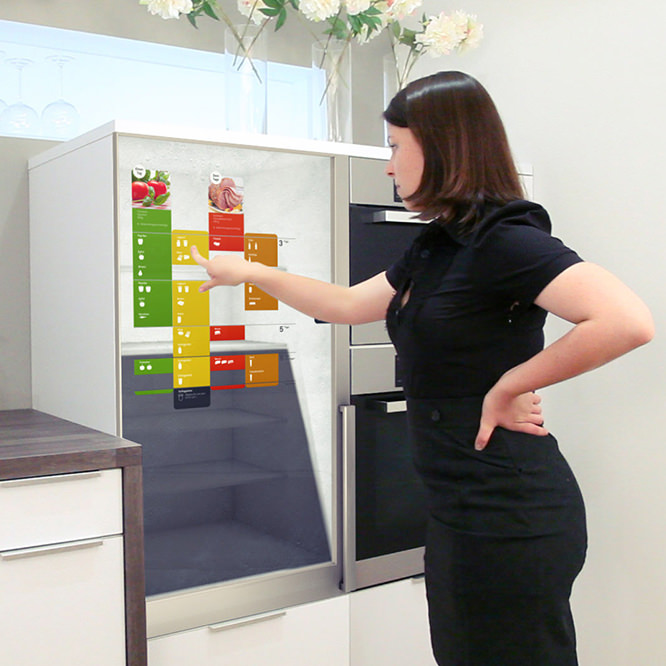 In My Fridge
The goal of the In My Fridge project is to simplify the process of food management by focusing on the technical and communicative aspects of the refrigerator. Using new RFID (Radio-Frequency Identification) technology, the fridge is equipped with readers that collect data about quality, quantity, expiration date, and even recipes and presents it on a unique touch-screen interactive display. The user experience is quite uncommon and even has a 3D feature that allows the user to see the contents of the fridge without opening the door!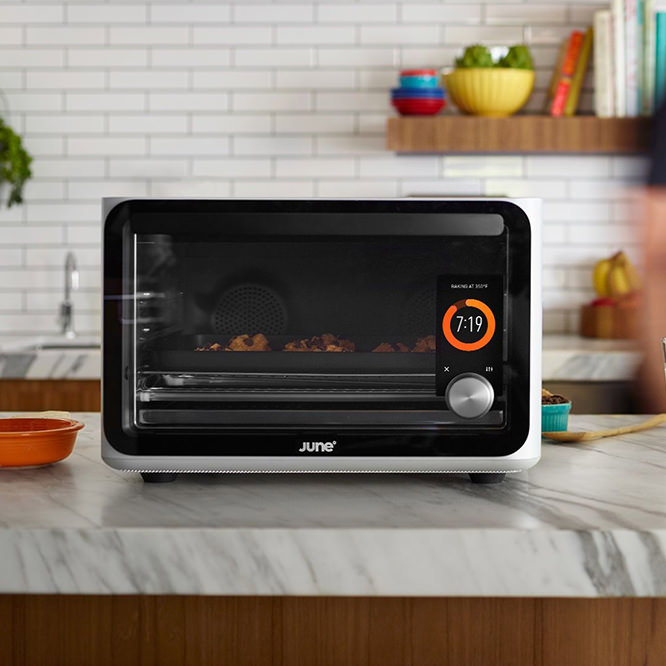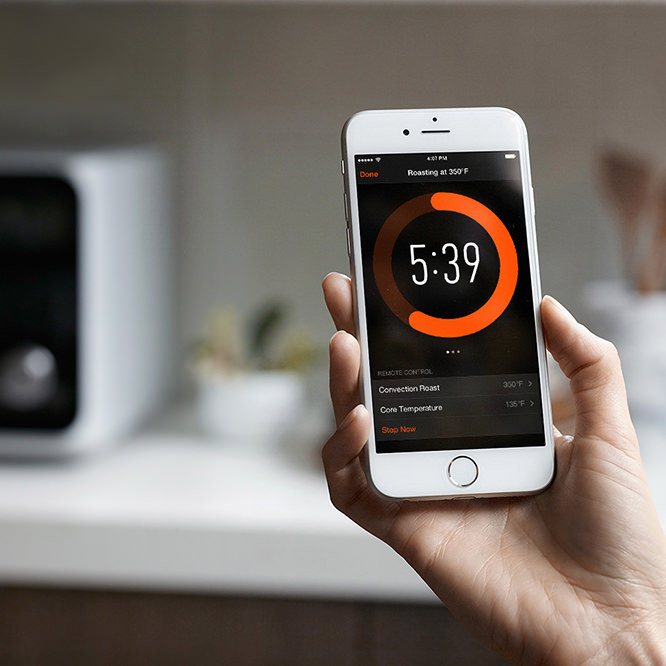 June
June identifies the food with its in-ceiling camera, weighs it, and recommends a cooking program. Your food's weight and temperature are constantly monitored as it cooks to ensure perfect results. You can control your oven with your iPhone or iPad , and monitor cooking with a live video stream.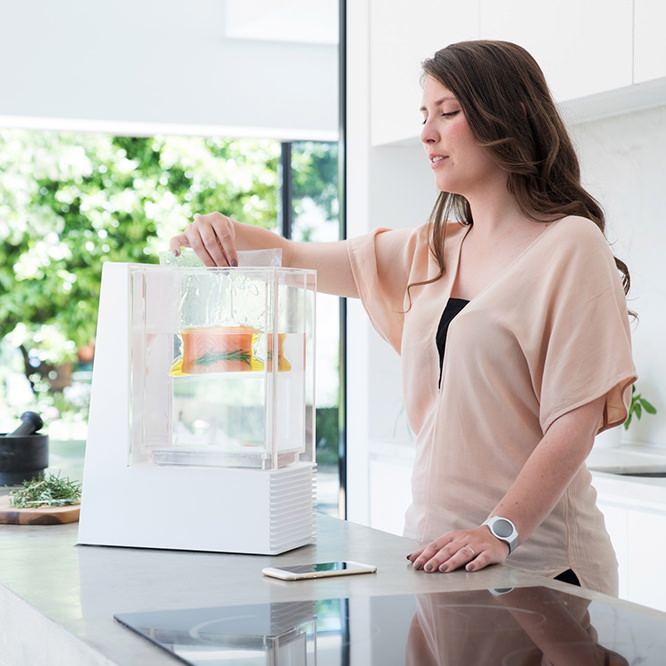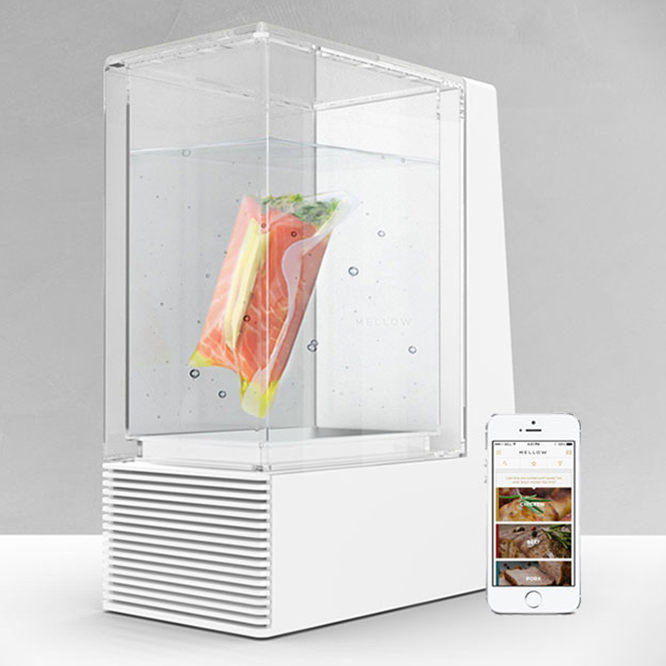 Mellow
Mellow is the first sous-vide machine designed around a busy home cook's day: it combines the technology to make jaw-dropping food with a 30-second setup, an in-app assistant chef, and built-in refrigeration.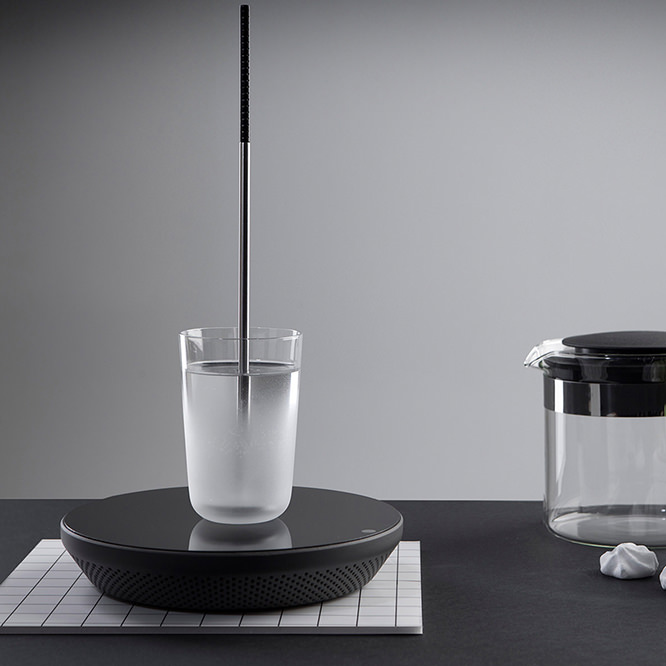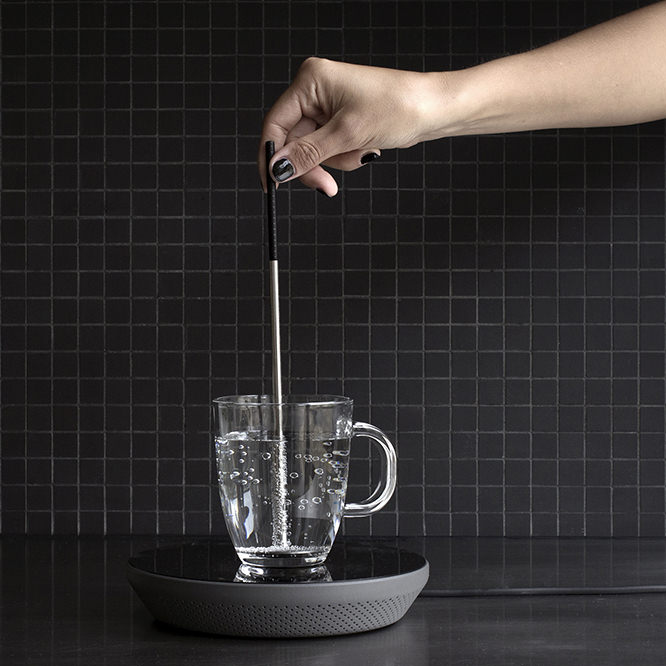 Miito
MIITO is a super adaptable device that can heat a variety of liquids directly in the vessel of your choice.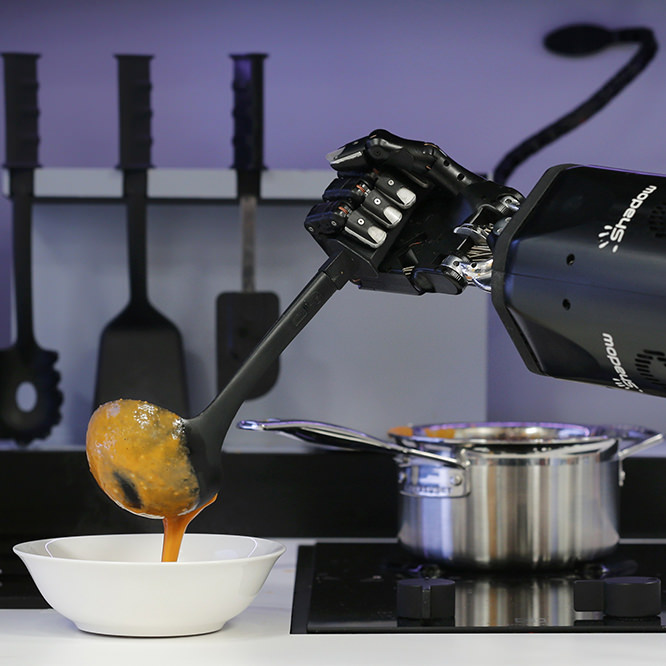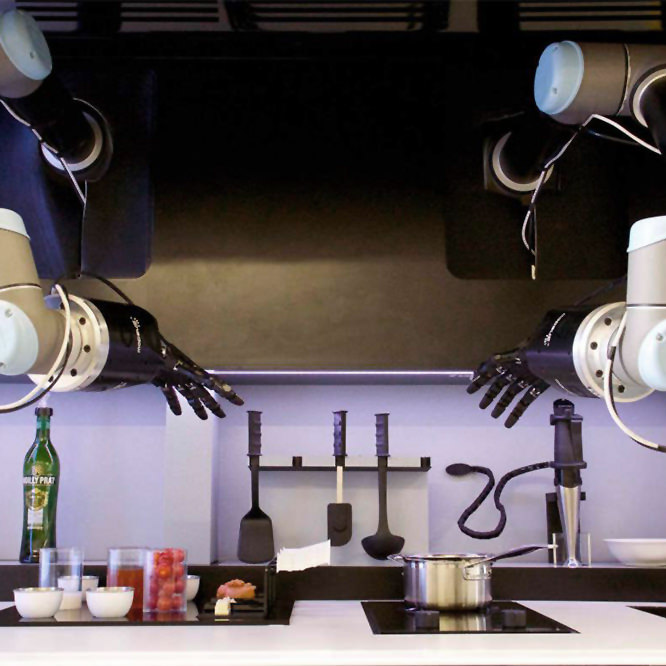 Moley
Moley has created the world's first robotic kitchen. Featuring an advanced, fully functional robot integrated into a beautifully designed, professional kitchen, it cooks with the skill and flair of a master chef.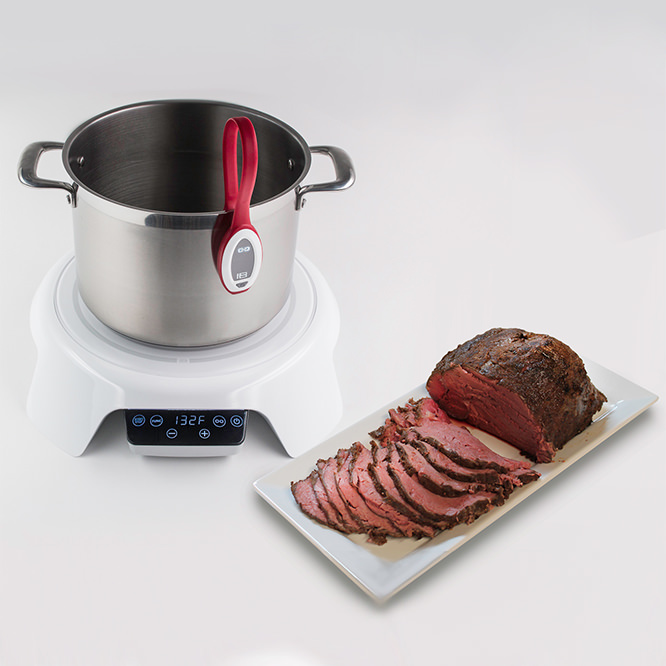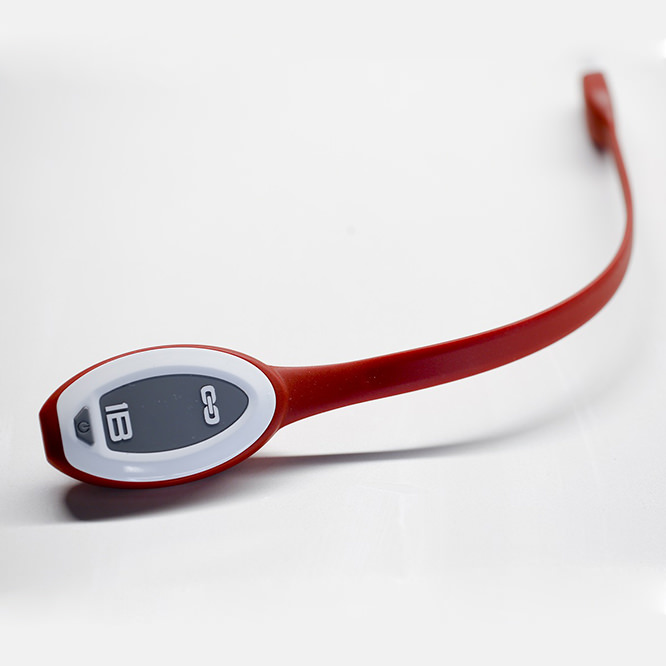 Paragon
Rechargeable wireless thermometer makes it easy to adjust and maintain target cooking temperature, cooktop surface stays cool to the touch for safe cooking and easy cleanup, compact size allows for quick setup and storage, magnetic energy directly heats pots and pans for even and controlled temperature, thermaSync technology allows for precise temperature control that you can monitor in the kitchen or on-the-go, thermometer connects to burner via Bluetooth, burner connects to your mobile device via Bluetooth, OS/Android app provides recipes and remote control of the burner for certain applications.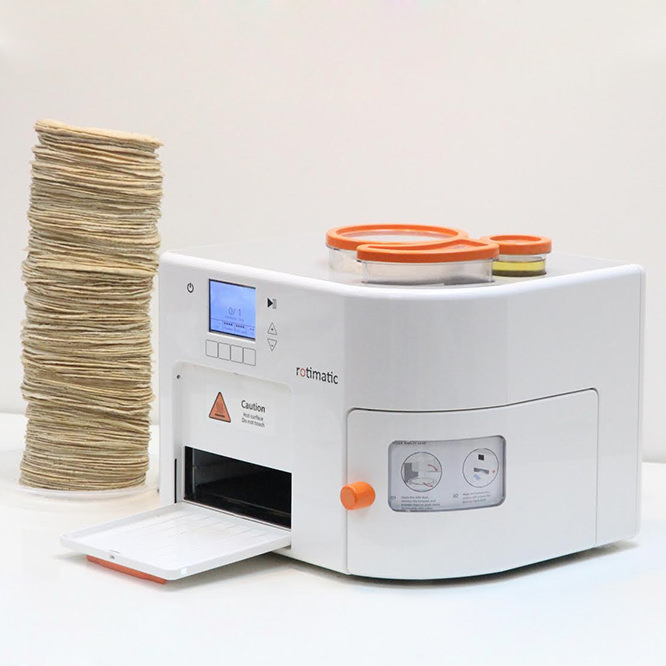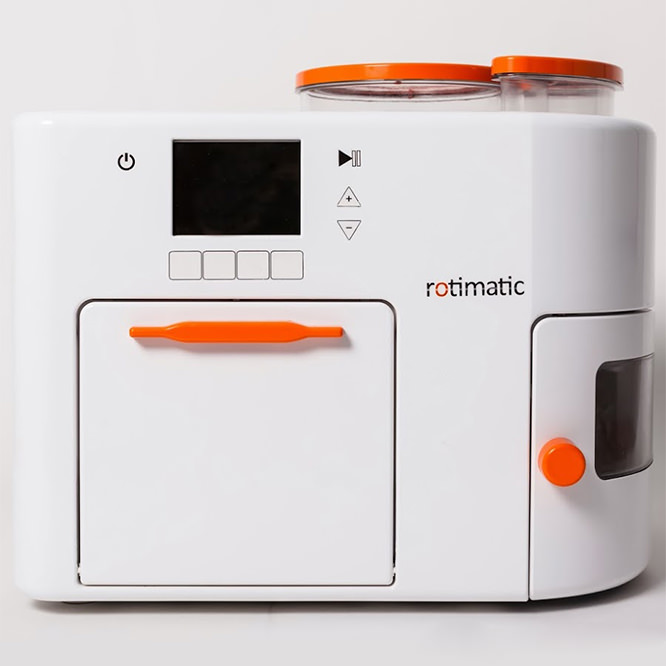 Rotimatic
Rotimatic, the world's first robot that makes healthy homemade rotis and wraps.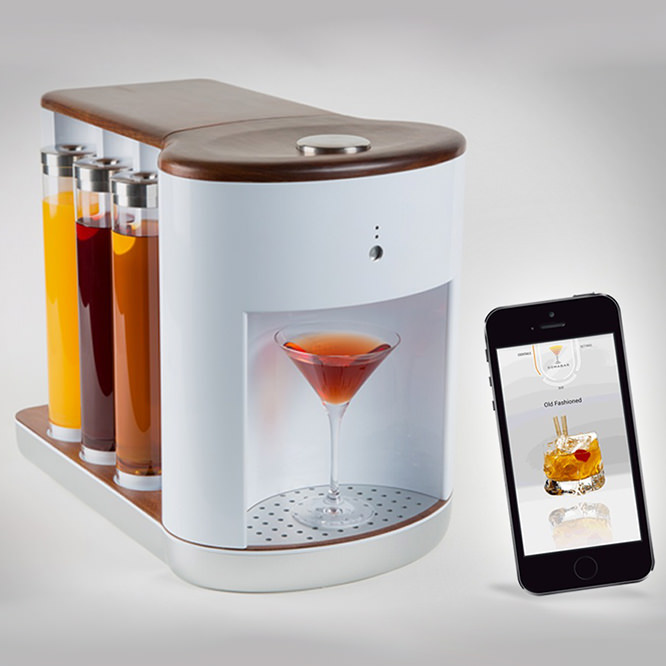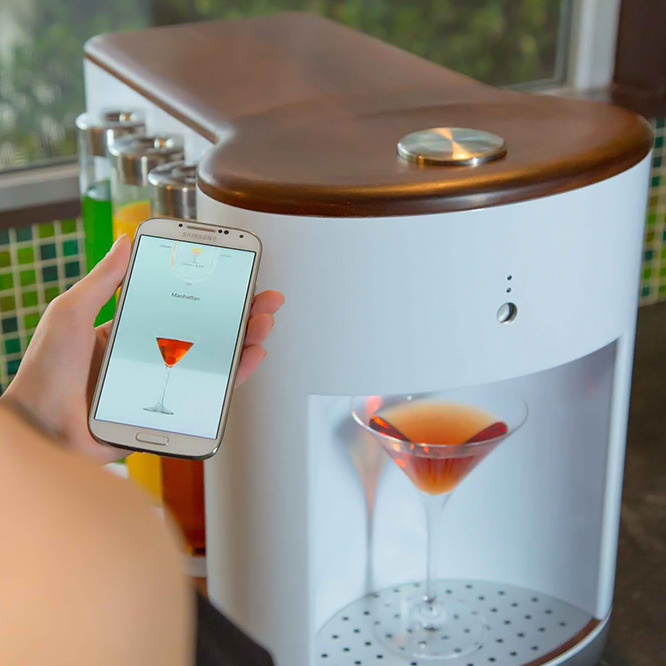 Somabar
Somabar is the world's first app controlled automated bartending appliance created for the home kitchen. With its streamlined design you can thoroughly mix cocktails and infuse bitters to make the perfect cocktail in seconds.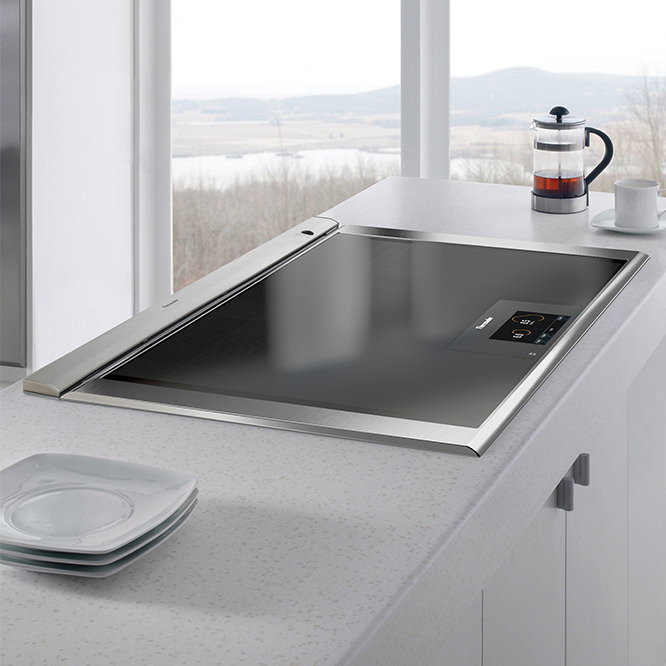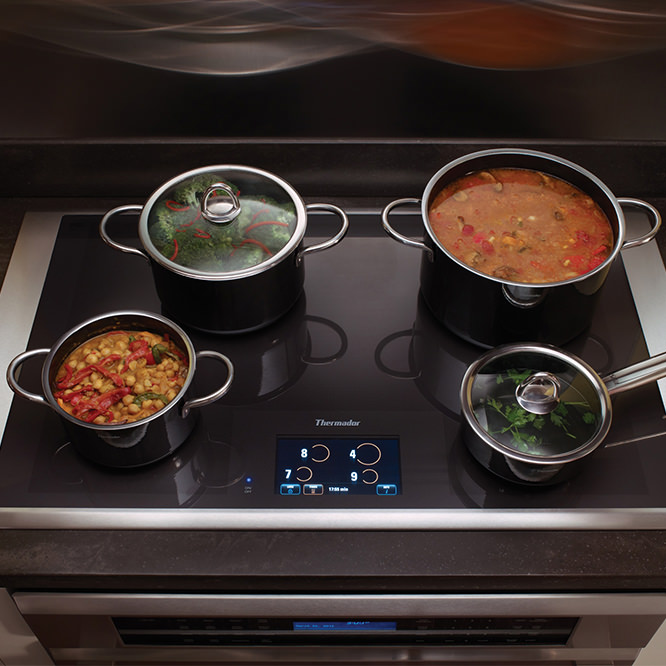 Thermador
The Freedom Induction cooking surface automatically detects the presence of your cookware. If you need to move your pot to another location, the cooktop will transfer all of your programmed settings to the new position of the pan.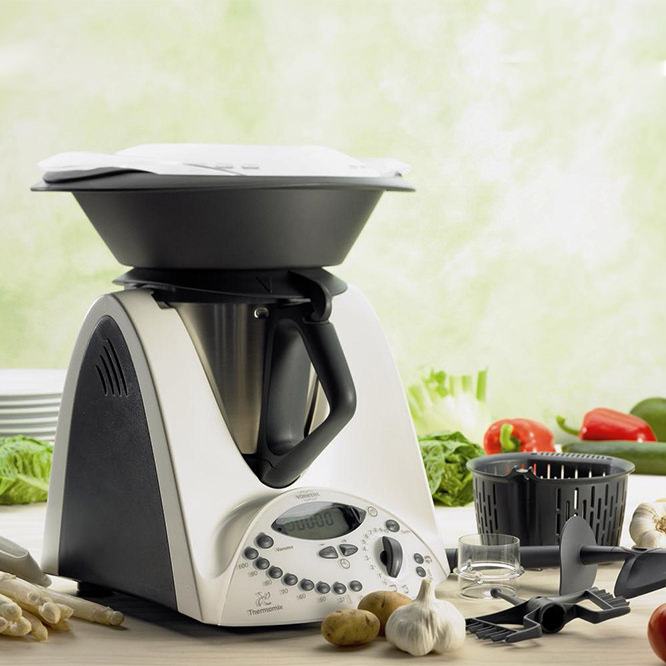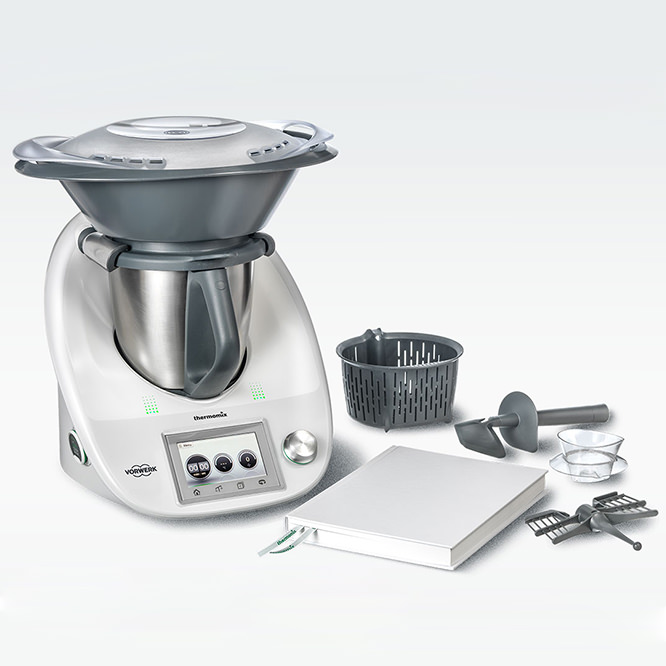 Thermomix
Thermomix combines twelve appliances in one with functions that include weighing, mixing, chopping, milling, kneading, blending, steaming, cooking, beating, precise heating, stirring and emulsifying.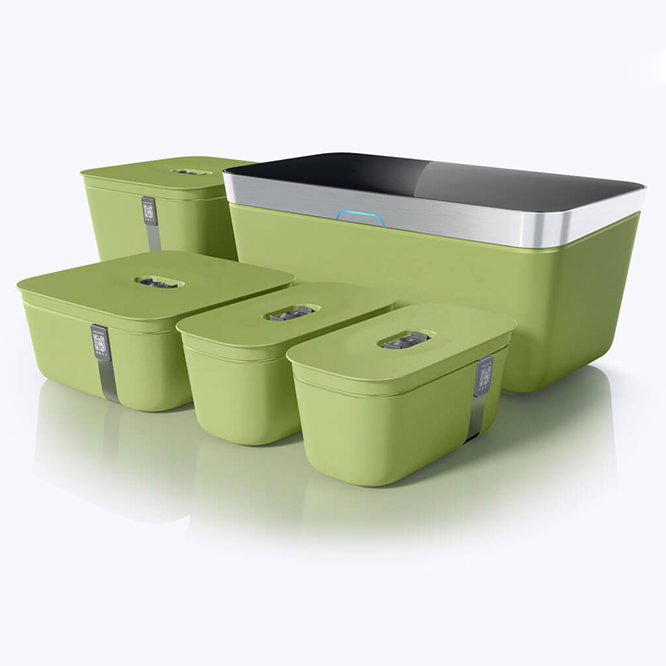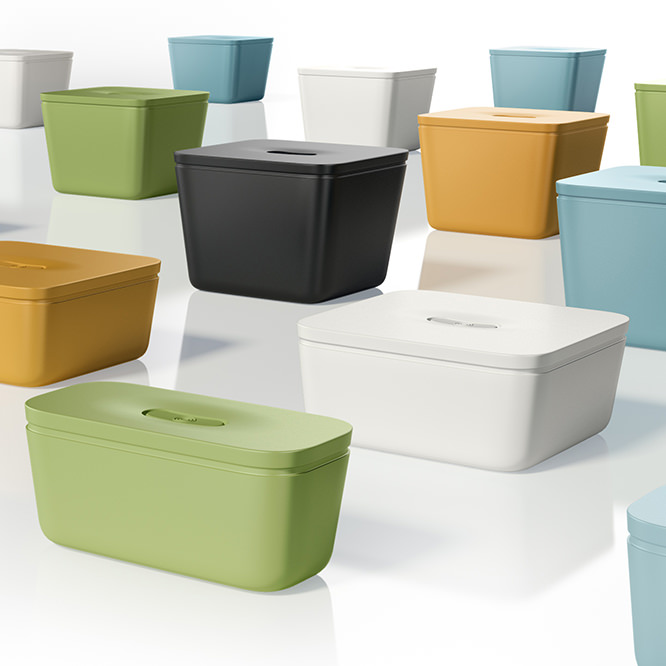 Vacuvita
Vacuvita is a fully-automated and sustainable kitchen system that keeps food fresh for up to 5 times longer. Vacuvita is the only vacuum system with "Easy Access Storage". When the additional food storage boxes, called Containers, are connected main Vacuvita system is connected to , you will store all food longer and fresher.
IMAGE CREDITS
http://images.askmen.com/1080×540/entertainment/guy_gear/amazon-dash-1105144-TwoByOne.jpg
http://rack.2.mshcdn.com/media/ZgkyMDE1LzAzLzA2L2JkL0NpbmRlclRocmVlLjU1NjdjLmpwZwpwCXRodW1iCTEyMDB4OTYwMD4/49741019/1a8/Cinder-ThreeQuarterOpen-R2-Dark.jpg
http://mms.businesswire.com/media/20150305005253/en/456295/5/Cinder-Veggie-Product.jpg
https://www.getdrop.com/uploads/jpg/1407862226–order_drop5.jpg
http://www.wired.com/wp-content/uploads/2014/05/drop-01-1024×768.jpg
http://www.italiamac.it/wp-content/uploads/2013/11/Egg-Minder1.jpg
http://i2.wp.com/www.italiamac.it/wp-content/uploads/2013/11/Egg-Minder2.jpg
http://gs.delfi.lt/images/pix/elektronine-nosis-peres-64428352.jpg
http://i.ytimg.com/vi/vF7In4Lb3LI/maxresdefault.jpg
http://www.designmadeingermany.de/2011/data/files/2011/09/03.jpg
http://c.fastcompany.net/multisite_files/fastcompany/slideshow/2015/06/3047171-slide-s-3-an-intelligent-oven-that-cooks-all-your-meals.jpg
http://www.gadgetreview.com/wp-content/uploads/2015/06/ws_june_la_kitchenblur-e1433825782451.jpg
http://cdn.hiconsumption.com/wp-content/uploads/2014/04/Mellow-Sous-Vide-Cooker.jpg
http://bonaverde.com/mag/wp-content/uploads/2015/09/mellow.jpg
http://gearhungry.com/wp-content/uploads/2015/05/Miito.jpg
http://chudyandgrase.com/wp-content/uploads/2014/09/Miito_Front_2.jpg
http://vibizmedia.com/wp-content/uploads/2015/04/antarafoto-trade-germany140415.jpg
http://robohub.org/wp-content/uploads/2015/05/RoboChef.jpg
https://lm-ge.s3.amazonaws.com/cache/content_static_post_photos_original/ff808522-75cd-4cda-af55-aa30ae720326/31ed57a697631e62900430e7bbfa3eb3.jpg
https://lm-ge.s3.amazonaws.com/cache/content_static_post_photos_original/01545058-5767-4231-9bf4-c2a5058f009c/ce44a4452c7b89617cdc33f2e8c535cd.png
https://yt3.ggpht.com/-x_QQFjg-U80/AAAAAAAAAAI/AAAAAAAAAAA/aOemTVyZXsg/s900-c-k-no/photo.jpg
https://lh5.googleusercontent.com/izkH72gDg5ZSAkwsrk2mFhTFkQU71-fryc9jIcCJXAg0feRZVkAWmXW-etxXj8xD1Da39lifkUNWJIMegDpXEQDJB0LpEgWuc_I2Nf7UqVq3eNLmoP4ArwkyjkQA1HGoag
http://tech.gnius.it/wp-content/uploads/2014/12/somabar.jpg
http://www.guysgab.com/wp-content/uploads/2014/12/Somabar-1.jpg
http://kitchencritical.com/wp-content/uploads/2012/11/thermador_masterpiece_series_freedom_induction_cooktop.jpg
http://www.bergamointeriors.com/wp-content/uploads/2012/07/Thermador_Shot208_adjPN.jpg
http://s.productreview.com.au/products/images/248089_554984387a093801671973.jpeg
http://shesorganised.com/wp-content/uploads/2013/03/To-Thermomix-or-not-to-Thermomix.jpg
https://verdermetfinancieren.abnamro.nl/wp-content/uploads/COVEROGRID_HIRES.jpg
http://www.vacuvita.com/static/img/ckp-hovers/green.jpg

Tag:
appliances
,
cleaning
,
concept
,
cooking
,
design
,
experience
,
food
,
future
,
idea
,
innovation
, ...