Need some inspiration for creating a great wallpaper for the Deco Lab Competition?
You're in the right place.
In this post we are going to collect some images to inspire your creations and your design. This post will be updated in the next days so you can check back later to get more suggestions.
Before diving into the first theme we are going to cover, we remind you how important it is that you observe attentively the file order just as specified in the brief. Only by doing you will you be sure that all your projects will be evaluated and assessed properly by the Sponsor. The order to follow is:
1st image: Include a global picture (1-Global-picture.png);
2nd image: Use it for the background only (2-Background.png);
3rd image: Include the finishing for your background layer (3-Background-finishing.png);
4th and 5th images: Include all the graphic elements you have used (4-Graphic-elements.png; 5-Graphic-elements.png).
For any concern in this or any other regard, feel free to contact us.
COLOUR VIBE
Have you ever tried out a rubber-stamp? It could be an interesting and funny way to "play" with the several shades of colour, trying with different shapes, patterns and chromatic combinations. The rubber-stamp can be carved out of an "artificial" surface – often rubber engraved with a graver – but you can also use "natural" stamps such as fruit or vegetables. A low technological and free-hand style is assured!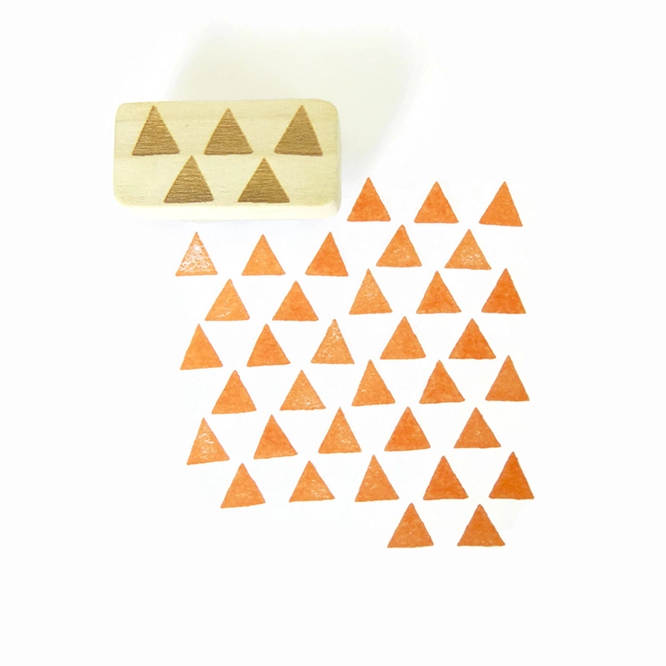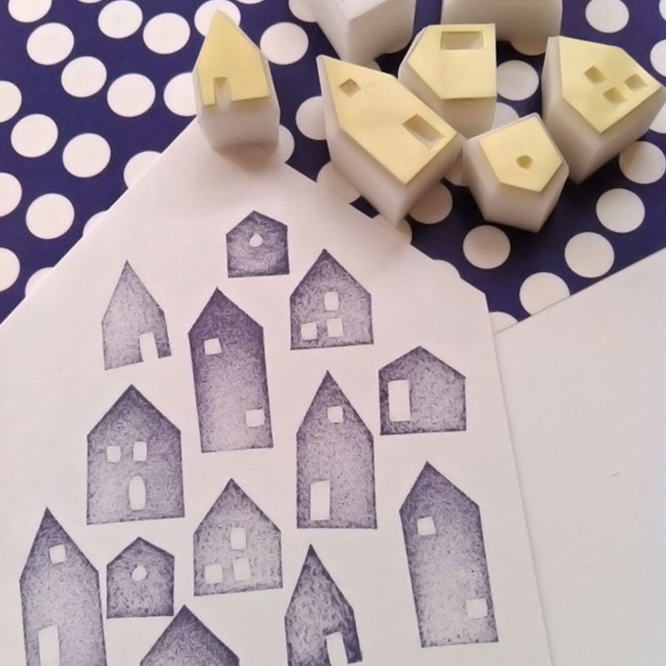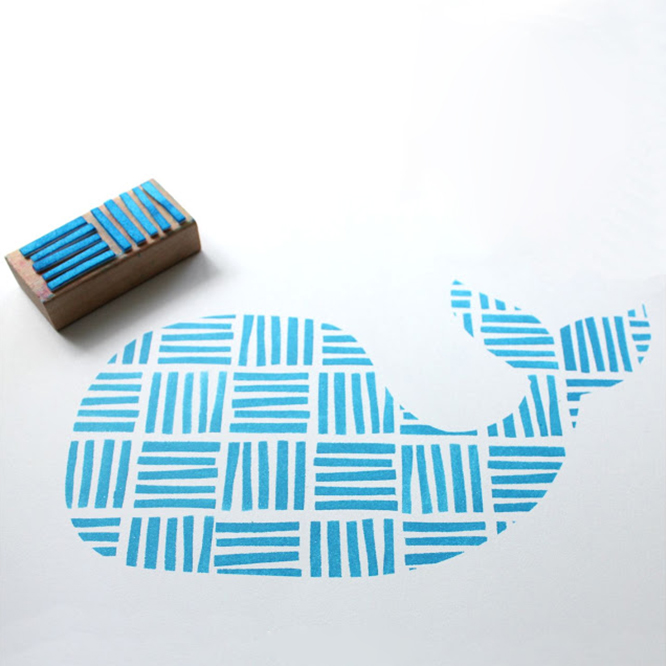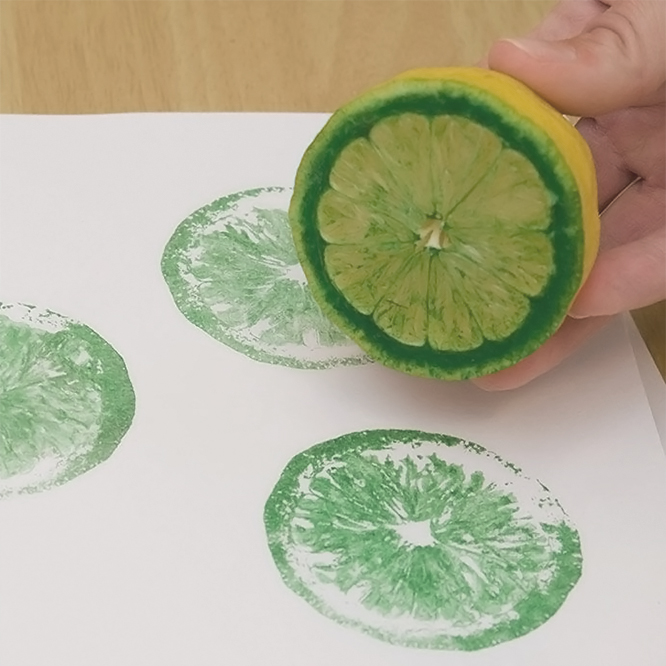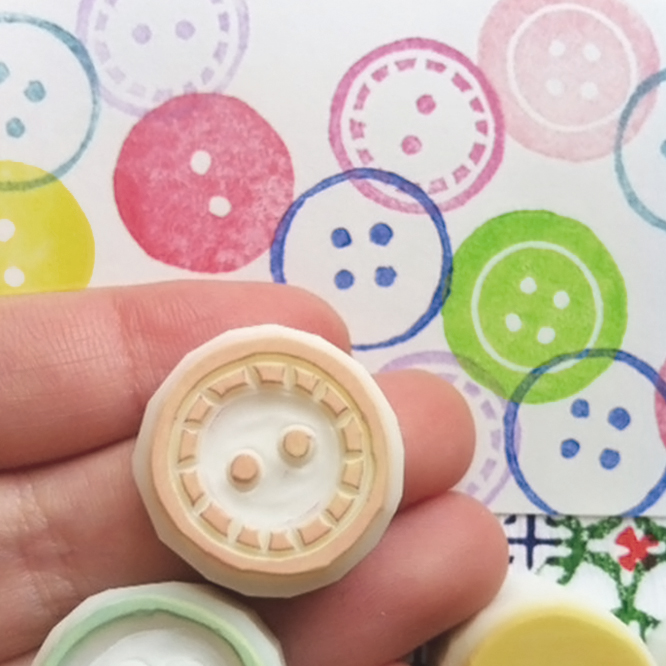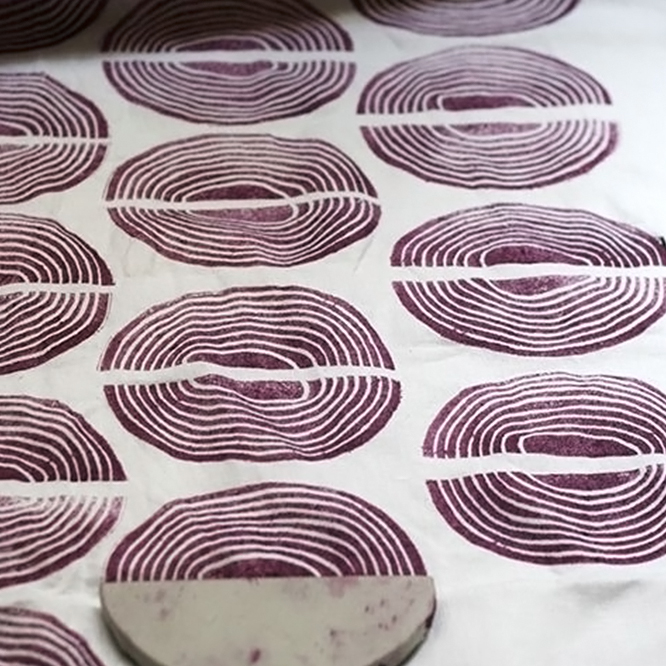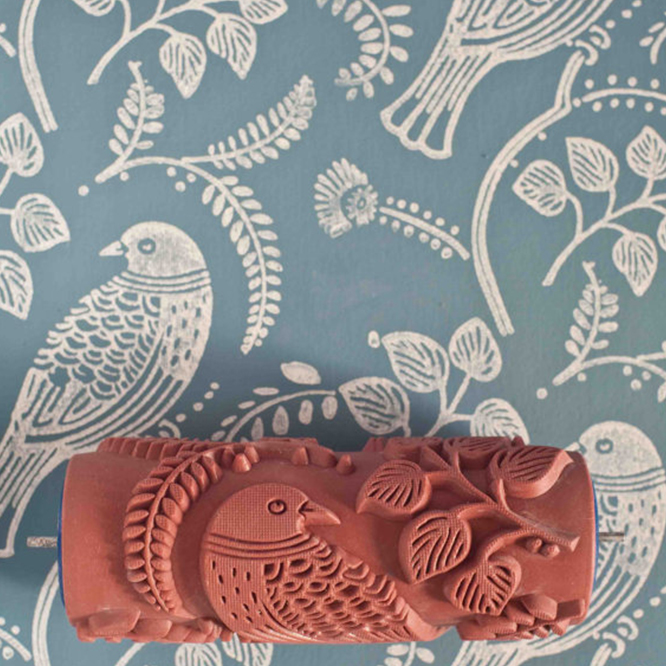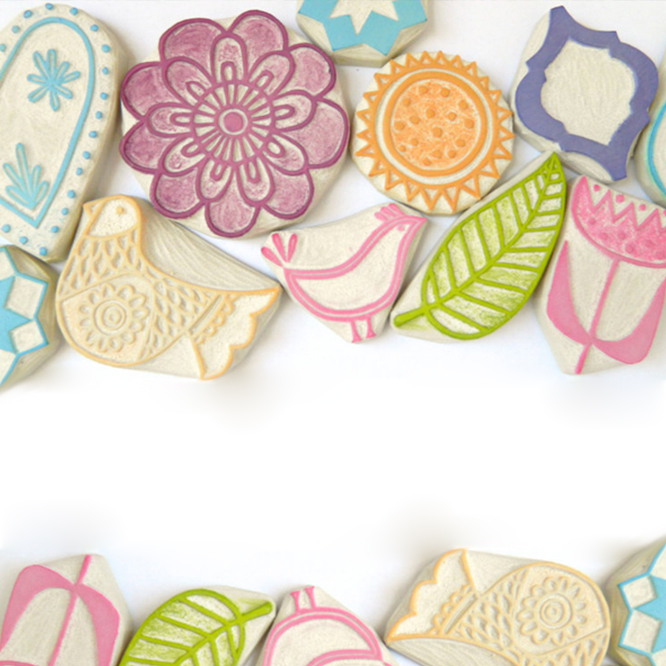 IMAGE CREDITS
https://img0.etsystatic.com/025/2/7047893/il_570xN.514066800_rbar.jpg
http://www.iamthelab.com/wp-content/uploads/2013/01/isa_760xN.2465570977_hvwq.jpg
https://it.pinterest.com/wings4me/hand-made-stamp-ideas/
https://it.pinterest.com/yebisahh/handmade-stamp-carve-print/
TROPIC PARADISE
If you think about the concept of the tropic paradise in art you can't help recalling artists like Paul Gauguin and Henri Rousseau. These artists employed vivid colours to highlight the strong colours of their places. Such works of art can serve as inspiration for the use of shapes and colours inside patterns and modules.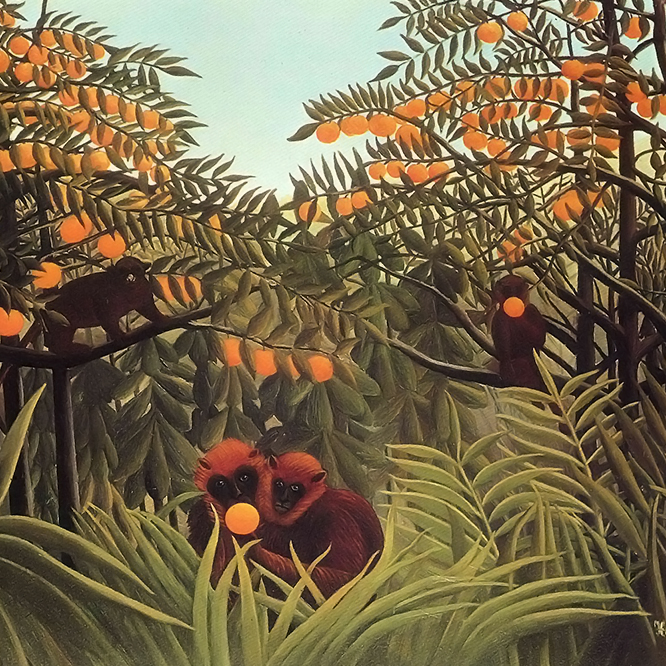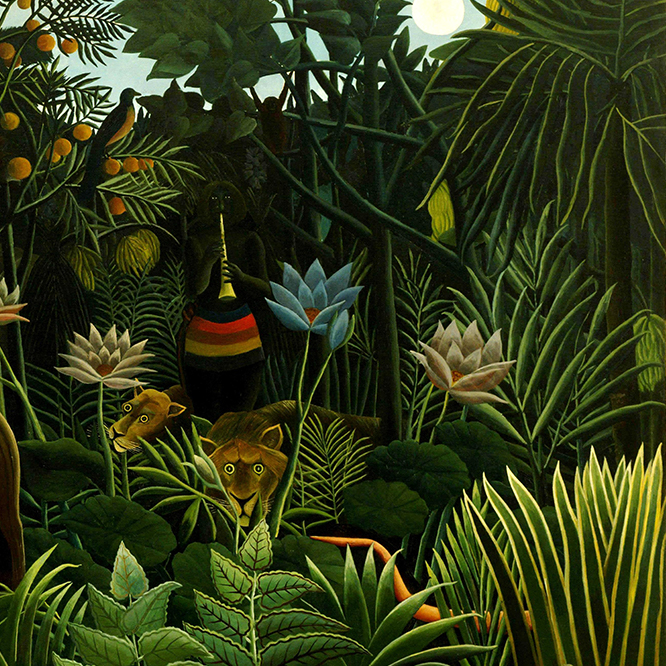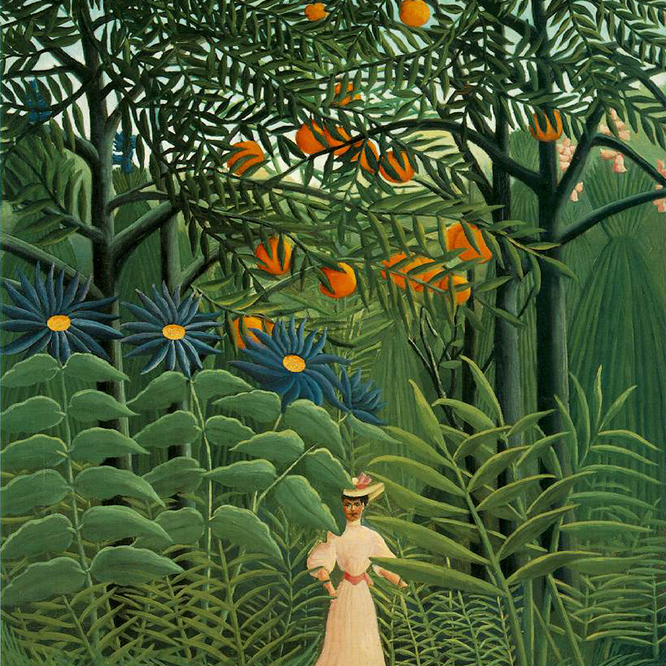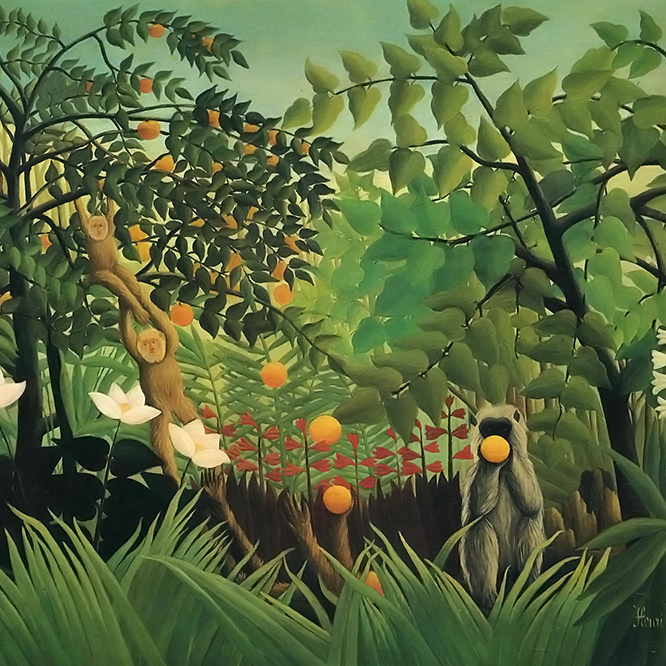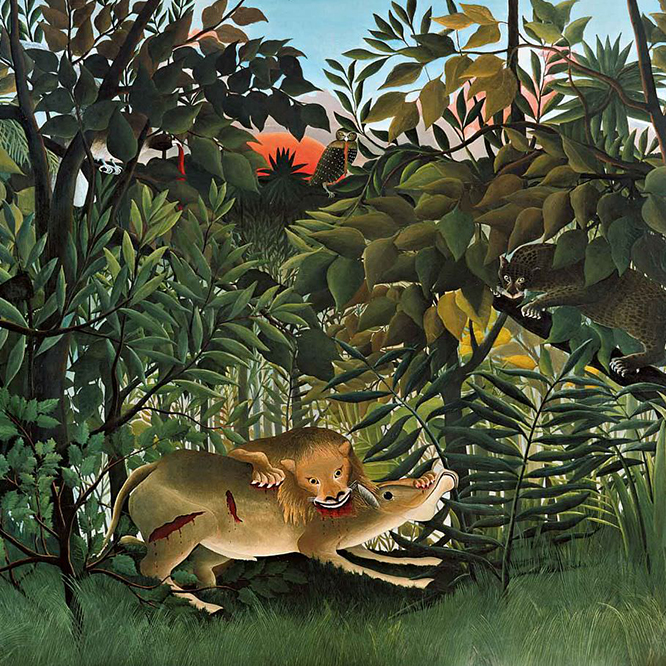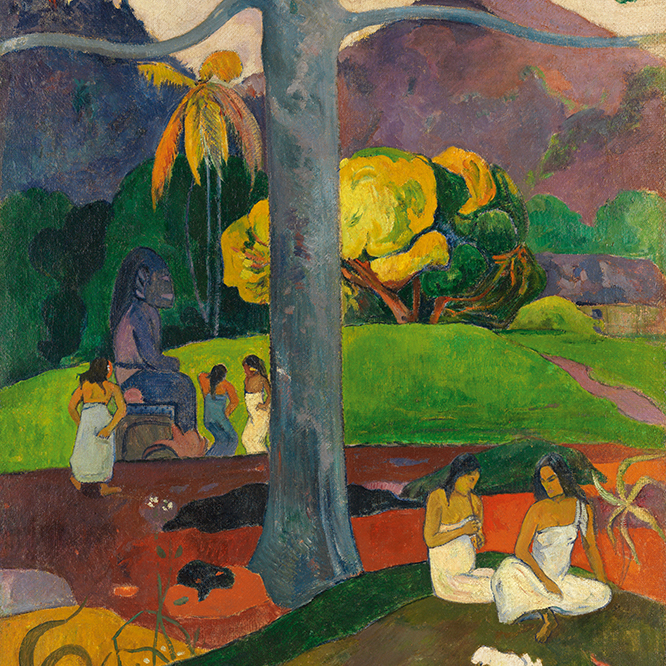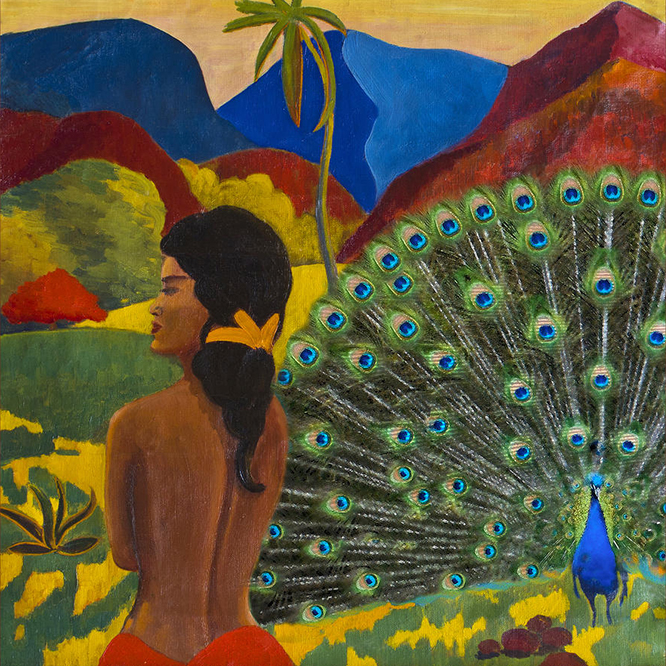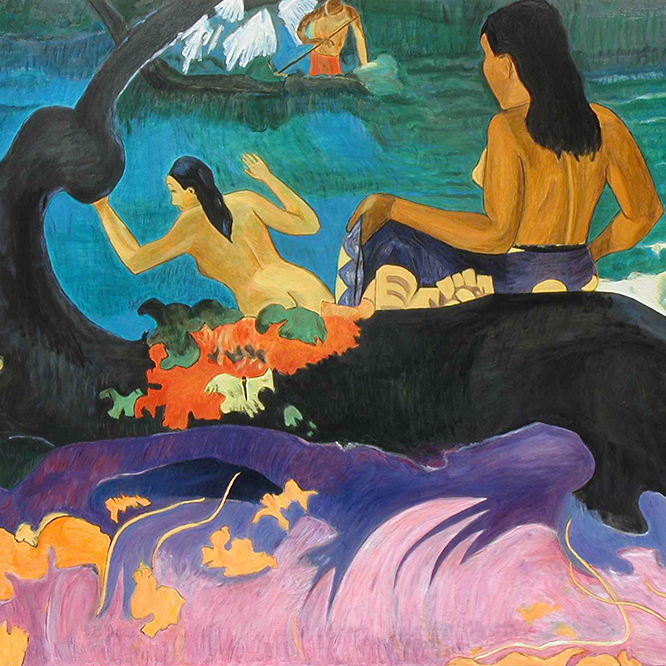 IMAGE CREDITS
http://www.henrirousseau.net/images/famous/the-hungry-lion-throws-itself-on-the-antelope.jpg
http://uploads6.wikiart.org/images/henri-rousseau/exotic-landscape-1910.jpg
http://www.ibiblio.org/wm/paint/auth/rousseau/rousseau.femme-exotique.jpg
http://www.oilpaintingsclub.com/images/UploadPic/The-Dream-by-Henri-Rousseau-OSA221.jpg
https://upload.wikimedia.org/wikipedia/commons/a/a8/Henri_Rousseau_-_Combat_of_a_Tiger_and_a_Buffalo.jpg
https://arthipstory.files.wordpress.com/2015/02/gauguin-peacock.jpg
https://ventisqueras.files.wordpress.com/2013/03/paul-gauguin.jpg
https://nyoobserver.files.wordpress.com/2014/03/momagauguin2amatamuathyssen.jpg
DECADENT CHIC
Get inspired by the Steampunk aesthetic world, a sub-genre of science fiction inspired by 19th-century industrial steam-powered machinery, the Victorian-era and Art Nouveau design."What the past would look like if the future had happened sooner".
Here are some visual and aesthetic references of our history, related to this type of imaginary world.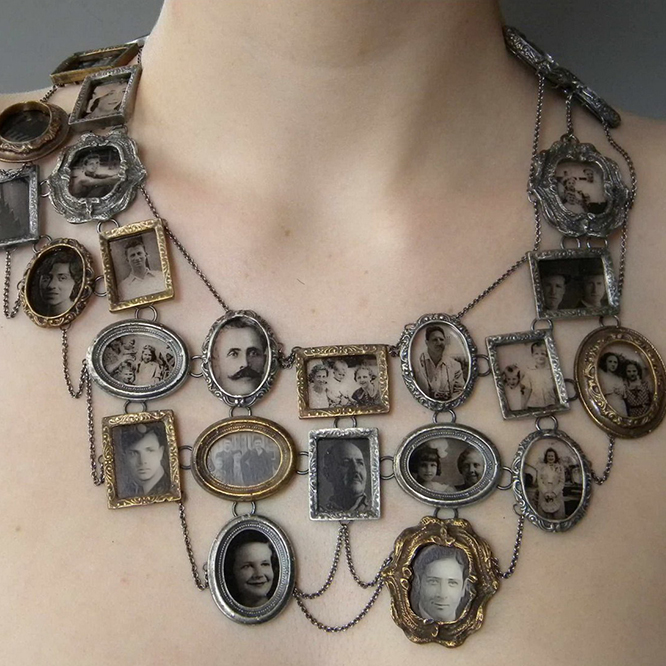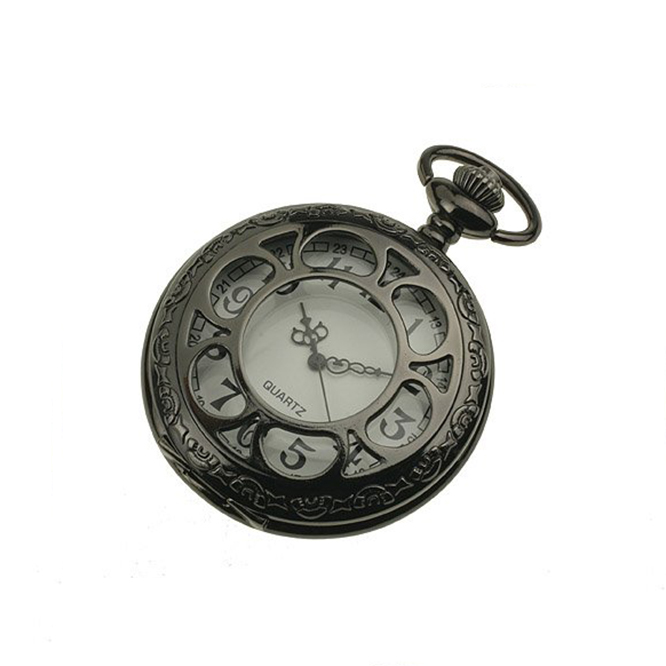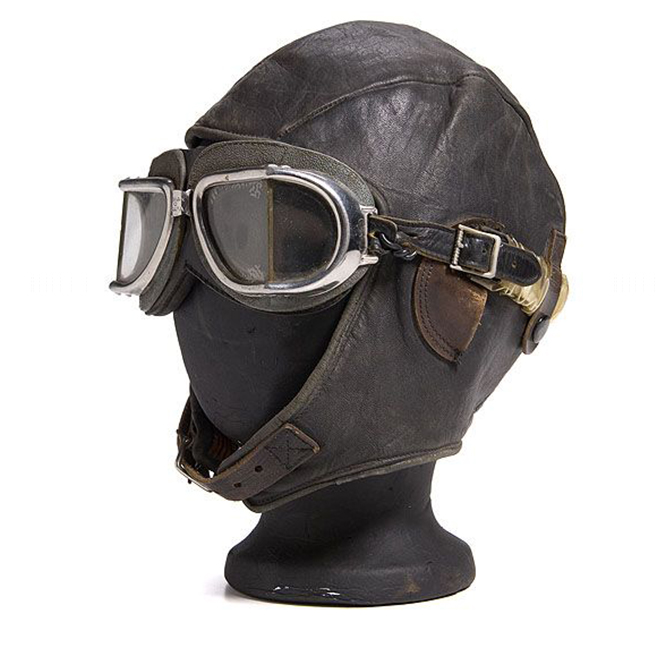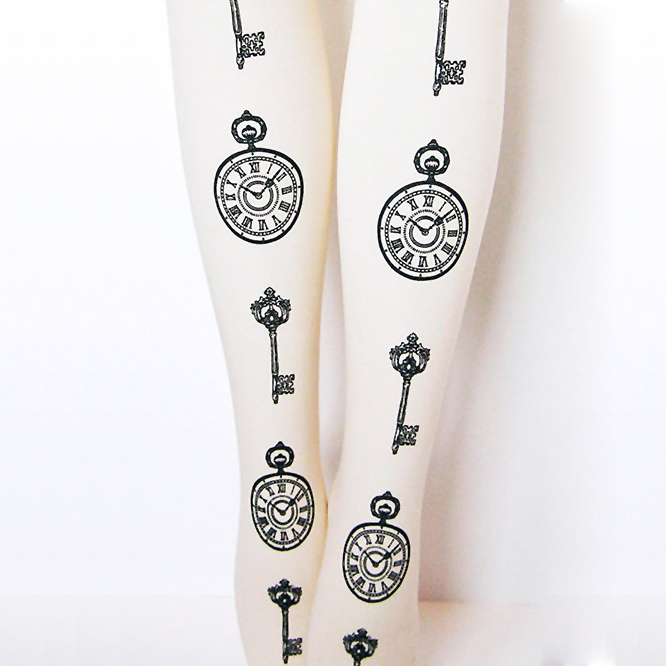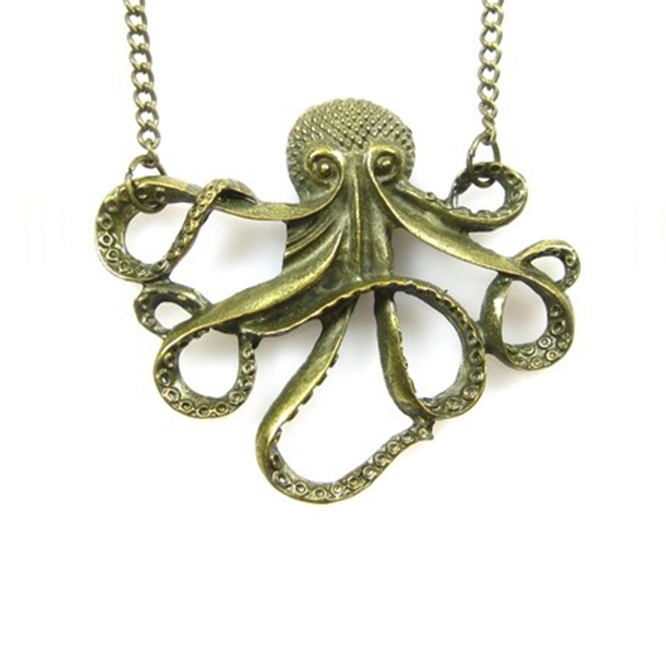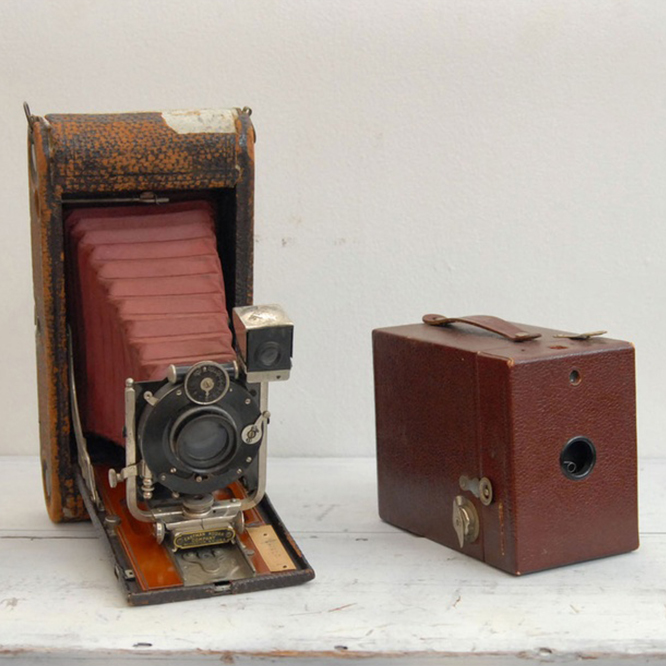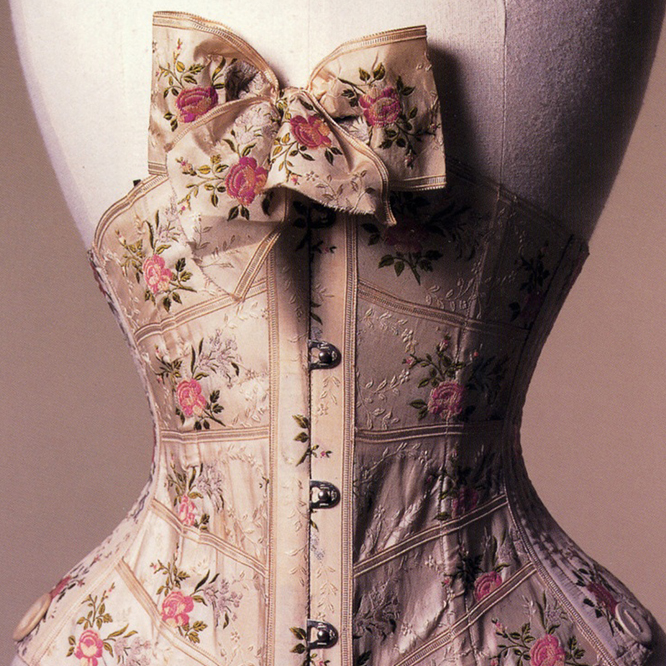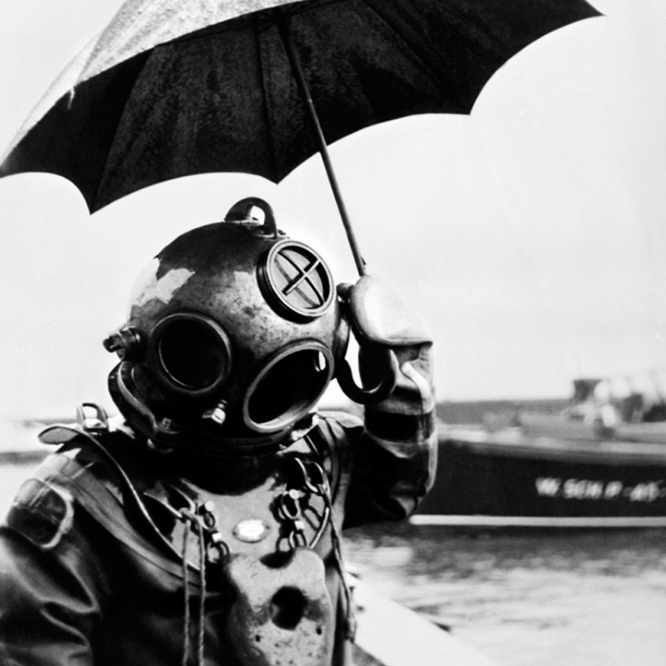 IMAGE CREDITS
https://www.pinterest.com/yolandiehorak/steampunk/
https://it.pinterest.com/steamuniverse/steampunk-inspiration/
NEW NATURALS
Nature provides a great source of inspiration with regards to modular elements you can employ for your graphics. Pay attention to the many patterns nature already suggests, you can find them virtually in any realm, from plants to animal skin, from desert dunes to rocks. You can also focus on a natural element alone and make it a pattern in its way.
Here's an example of element you can employ for your patterns: seedpods.
Remember, also Google is your friend!

IMAGE CREDITS
https://www.pinterest.com/lisav7844/seed-pods/
LAST UPDATE: 2015-07-16