We're glad to announce the winner of Home Sweet Office by DVO. After a thorough evaluation process, DVO (Della Valentina Office) has finally announced the winner of the contest, personally selecting the winning project out of the 381 submissions.  We remind you that the Sponsor has still time to select other projects throughout the option-right period. We'll keep you posted if more projects are purchased.
Let's read the comment by DVO:
We decided to award this project for its originality, novelty, functionality, ease of use and choice of materials. An idea that distinguishes itself for its design originality, an "outside the box" project. (Comments by the DVO jury)
THE WINNER
Equipo2PANAMERICANAUNIVERSITY
with
Tekiti Calli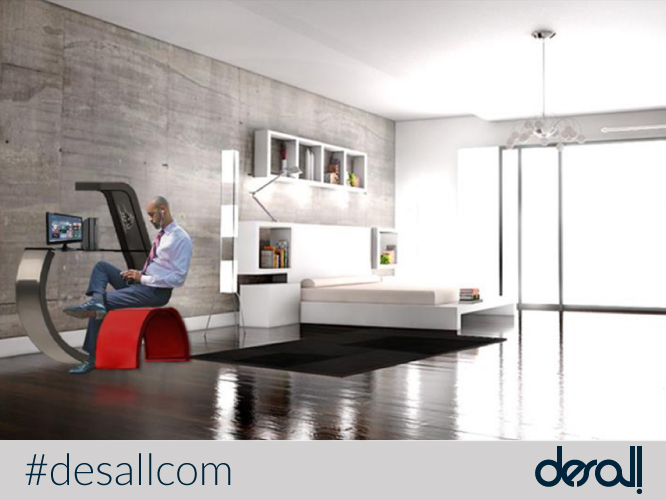 Furniture designed between a team of students with a great performance and aspiration to contribute in the labor development of new entrepreneurs and companies.
The team consists of:
* Uriel Bustos Diego Baez
* Cinthya Muñoz Fernanda Ruiz Esparza
* Mitzi Nayeli Espinoza Jaramillo
* Renata Campos de la Torre
* Ha Na Lim
They worked in the implementation of furniture designed specifically for work at home and work for each person warm, allowing the user the convenience of being able to develop from their comfort zone
Congratulations to all participants for your great projects. Stay tuned for more updates!