hi!Mood contest has been a great surprise for us: more than 50 design proposals submitted and a quality level higher than we expected! Congrats to everyone who participated and put himself to the test!
Client vote:
  We were really impressed by the huge number of outstanding design submissions and we would like to thank all the amazing designers who participated. After long consultations we have decided that the winner was luciaarmino, mainly because it emphasises the ability of hi!Mood to generate light patterns but at the same time does not compromise on stereo quality still leaving exposed but slightly concealed the stereo sound diffusion. 
luciaarminio managed to come up with an essential design which is both functional and appealing, in particular using a simple disc shape which recalls somehow the familiarity of the most classic lamps – but that innovates by including seamlessly in the shape the stereo speaker.
The project submitted by luciaarminio has struck us also thanks to the simple manufacturing process required to assemble it and also to the low cost materials of which it is made of. In our opinion, the luciaarminio design has the characteristics of a product that could please a wide range of consumers, offering a high-tech commodity with a classic but innovative design at an affordable price. 
Again we would like to thank all the designers who submitted their designs, your input has been truly invaluable to us. We are now moving to bring hi!Mood to development and production so stay tuned!  
Thanks to all 
– The A-Pole team 
(Diego, Fabio, Filippo)
1° PRIZE – Epic Designer Award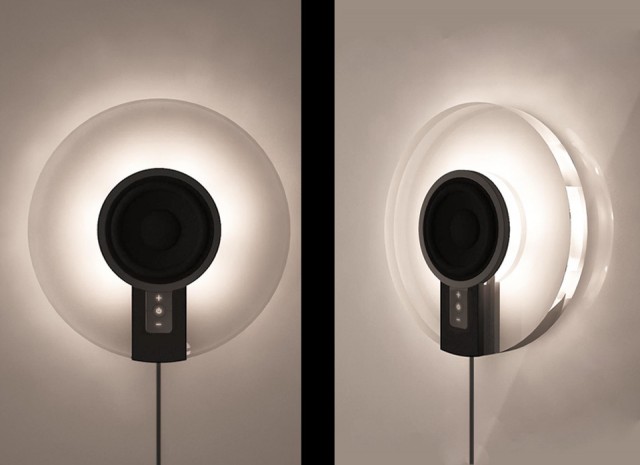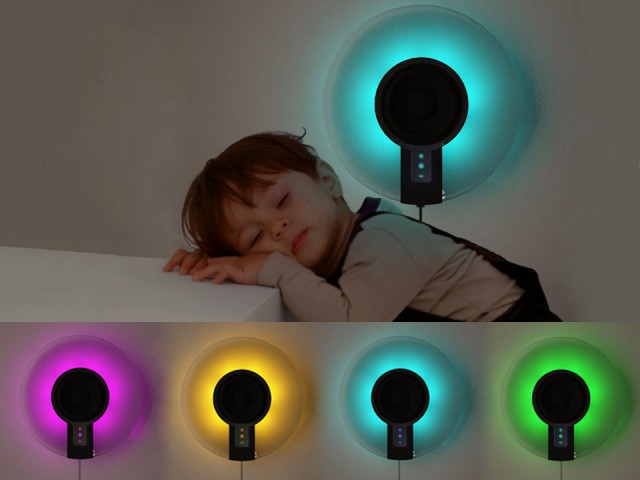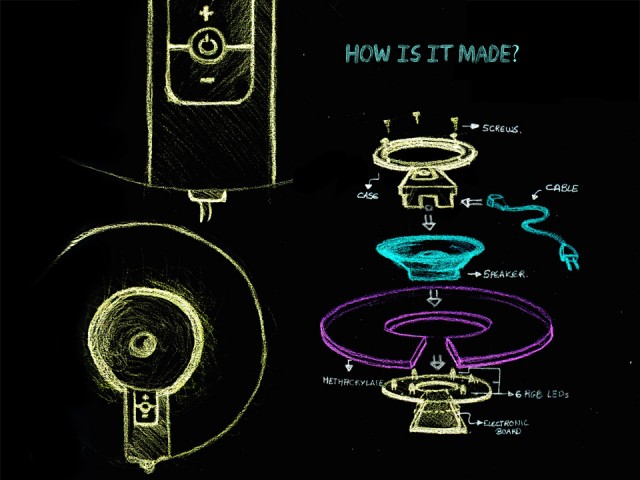 Designer:
luciaarmino
Name:
hi!Mood
Abstract:
It is a natural and simple design.
Description:
I have designed this lamp trying to get a shape as efficient as possible.
It is a simple object in its assembly and built almost completely with standard parts, so its production is cheap.
It can be a "do it by yourself" product and its repair and recycling is quite simple.
It mixes with almost any atmosphere, can be used as decoration, as a regular lamp and as a baby night-light.