We are glad to announce that we have been featured in the new volume by Corriere Imprese, the "Handy guide for startuppers" (Orig. Italian  "Piccola guida per startupper"), which covers many aspects of the startup making-of, including team building, product, markets, opportunities.
This volume, curated by Luca Barbiere and Marco Bicocchi Pichi, is part of a wider series of volumes dedicated to innovation and business, providing useful tools and tips for those who want to innovate.
Here's a very short excerpt:
"Creatives of the world, unite"
The enshrinement arrived thanks to Alessi. The design factory, as it defines itself, capable of launching dozen of cult products, turned to Desall certain that 70,000 creatives are actually better than one, no matter how successful and brilliant"
If you want to purchase the volume (only available in Italian), you can check all info from the official website.
Enjoy your reading!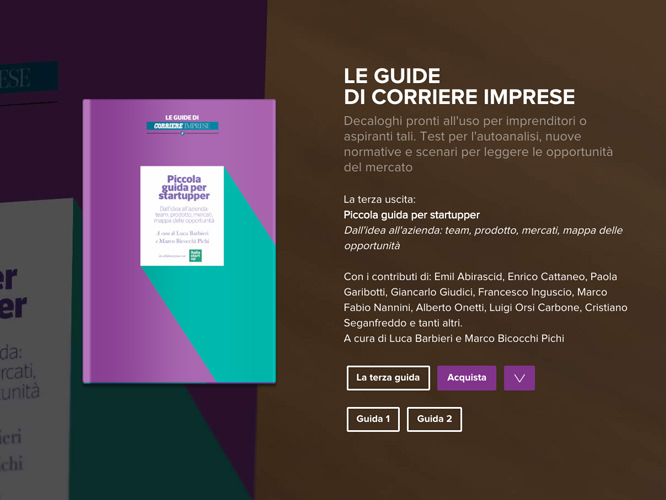 Tag:
book
,
business
,
corriere
,
corriere-della-sera
,
corriere-imprese
,
guide
,
news
,
press
,
startup
,
startupitalia
, ...