The second phase of Focus on Characters has come to an end with an overall participation of 425 projects. The contest has involved participants from countries in the world, showing how the same passion can bring together different cultures and talents.
We are so proud of you! We've just seen so many amazing characters that we are sure the final decision has not been an easy task for the Sponsor. With this said, we are so glad to announce that there's also a Special mention!
Soon we'll have the comment of the Mondadori-Scienza Team.
"The characters that won the competition meet all our requirements: they are similar to the Focus Junior readers of today. Funny, lively and joyful like them."
– Mondadori Scienza Team
Let's now meet the winner of the second phase, the project that will become the new official mascot for the Focus Junior magazine!
Our most warm-hearted congratulations go to….
The Winner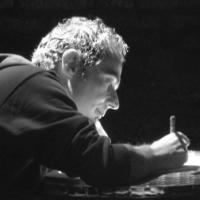 TeknoGeo
with
LEO JUNIOR & FRIENDS for Focus Jr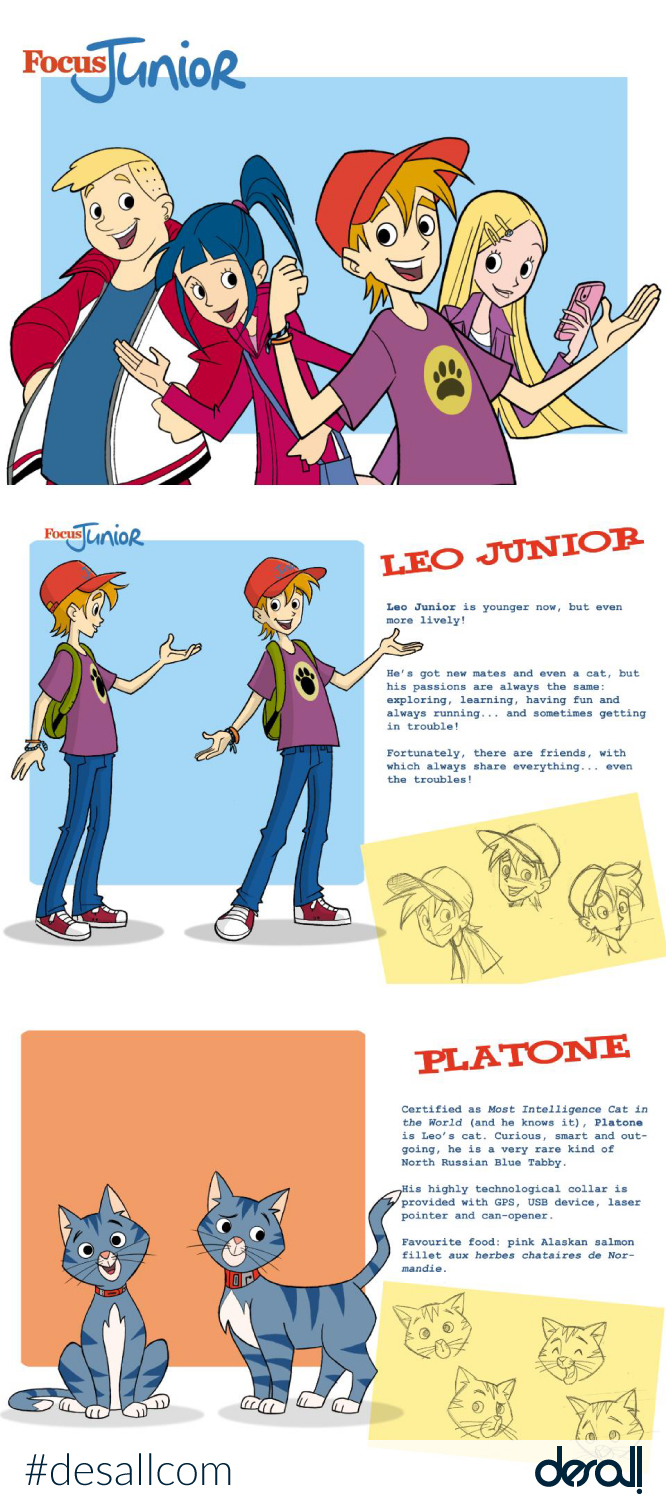 A new version of a younger Leo and some friends (and a cat) for him.
Stylistic reference: simple lines and volumes, who recall american cartoon series, easy to draw and animate. Characters have a studied look and personalities, so they may have the right appeal for the new generations.
And there's also another project that caught the attention of the Mondadori-Team, a very superb character design by a very talented illustrator.
The Special Mention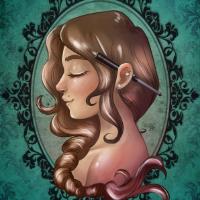 konnybee
with
F.O.C.U.S TEAM!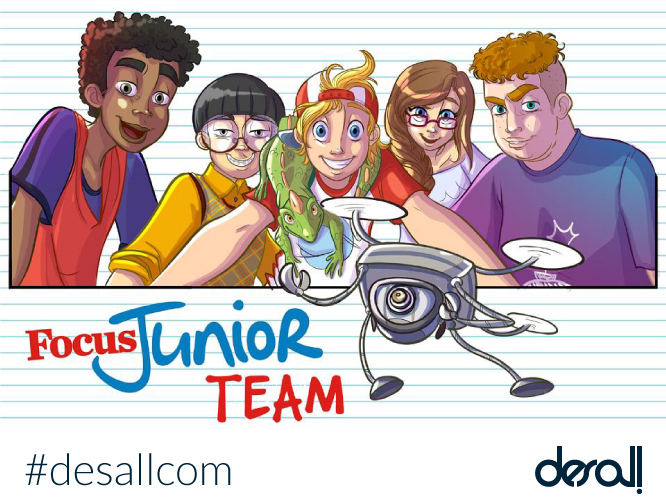 Meet the F.O.C.U.S. Team, a wonderful group of teenagers with a passion for adventure and science. Together with Dr.One and Liz the Iguana they will guide you through a scienceful journey!

Dr.One
He escaped from a laboratory because he developed his own conscience and curiosity. Christopher found him after he broke a propeller and brought him to his friend Oda to repair him. Dr.One became their friend since then. Dr.One also gives Christopher the Hocus Focus, a device that keeps them in touch wherever they are. He can talk and kows everything about… everything!
He pops any kind of gadget from its back.
Solar energy-powered.

Francis
He is Christopher's best friend. An athletic, honest and altruist kid who loves sports, especially basket, comic books and spending time camping outdoors in touch with nature. He often argues with Samuel because of their opposite personalities.

Oda
He is the mechanic genius of the group. He is a bit clumsy, narcissist and know-it-all and incredibly passionate about electronic circuits, inventing stuff and technology. He manages to fix everything broken.

Christopher Junior
He is the leader of the F.O.C.U.S. Team. He is the one who finds Dr.One and who receives the Hocus Focus. Cheerful, curious, adventurous and videogame enthusiast, he is glue that keeps the group together.

Uma
She is Christopher's twin sister. A rather snobbish and refined young girl with a passion for biology and chemistry, she hates action games in which you can get dirty, she is quite a coward but she always manages to get involved in the Team's adventures.

Samuel
He is a sturdy, little dumb, grumpy, stubborn and arrogant child. In school he takes very low grades because he plays video games all the time, but underneath his tough surface he hides a tender and sentimental side.

Liz
She is Christopher's inseparable iguana friend, which goes on most of the field trips with F.O.C.U.S. Team. She appears to get jealous when Dr.One receives more attention than she does. Liz doesn't talk but understands everything they say and supports the team. She is always hungry and she would do anything for food!
Congratulations to all participants! Stay tuned for more contests!