We're ready for a new winner announcement. It's now time for the winner of one of our by-invitation only contests, reserved to our Dream Team. The contest, Falmec Connect AIR, was sponsored by what was once a small manufacturing company and has now become a leading force in the design and production of cooker hoods.
Participants were selected according to their expertise and interests: the ones that best matched the contest requests were invited to take part in the contest and the results were really pretty impressive. We really have to thank every single participant for the effort and the high determination put in the design.
Most of all, our best congrats go to the winner.
THE WINNER
Andrea Renna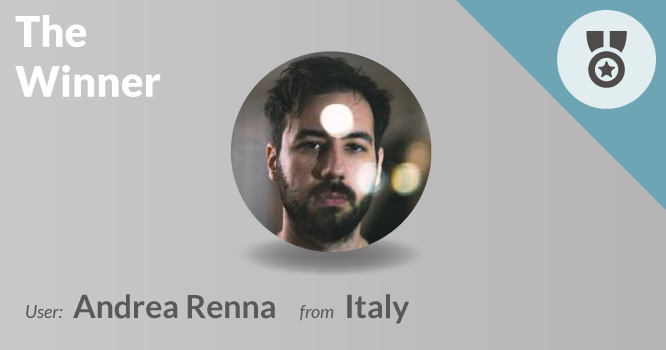 Keep joining our open contests and get ready to receive your invitation code for the next by-invitation contests!
Stay tuned!