We are proud to announce we have a winner for the "Epidemic Happiness – Street Furniture Contest"!
First of all, Farm Cultural Park and Desall want to thank all the people who joined this competition, making this event really epidemic. In particular thanks for the unexpected number of proposals and for the great interest shown in the Community Vote phase too. Moreover, we are also glad to announce we have achieved another important goal with your help: designers and creatives from all the continents have uploaded an entry for the Epidemic Happiness contest!
Due to the great number of interesting proposals, in addition to the winner the jury decided to select 20 project as worthy of mention that will be displayed in the temporary exhibition of the contest organized by Farm Cultural Park and Desall (date to be set). Depending on the capacity of the location where the exhibition will be organized, other projects could be selected, anyway we will communicate further information about it in the next months.
The jury was composed by Mr. Andrea Bartoli, FARM Cultural Park founder, Mr. Paolo Emilio Bellisario, Zo-loft architecture&design co-founder, and Mr. Davide Scomparin, Desall CEO and founder. It evaluated all the projects taking into account consistency with the brief, feasibility, project innovation and originality. Moreover, the project had to reflect FARM Cultural Park's values and give visibility to its mission.
Well there nothing else to say but announce the winner!


1st PRIZE – Favara Street Award: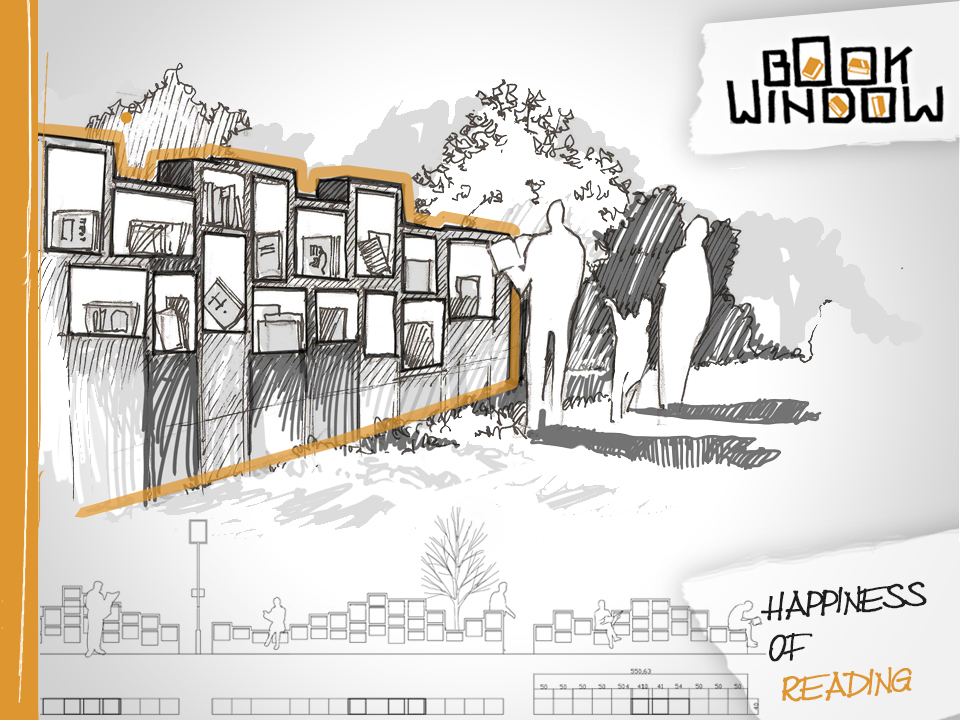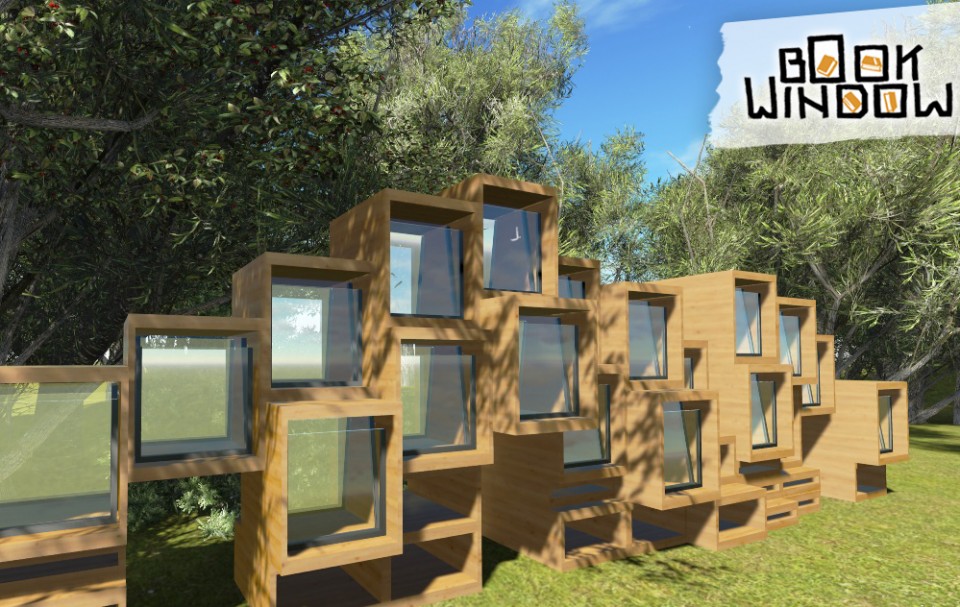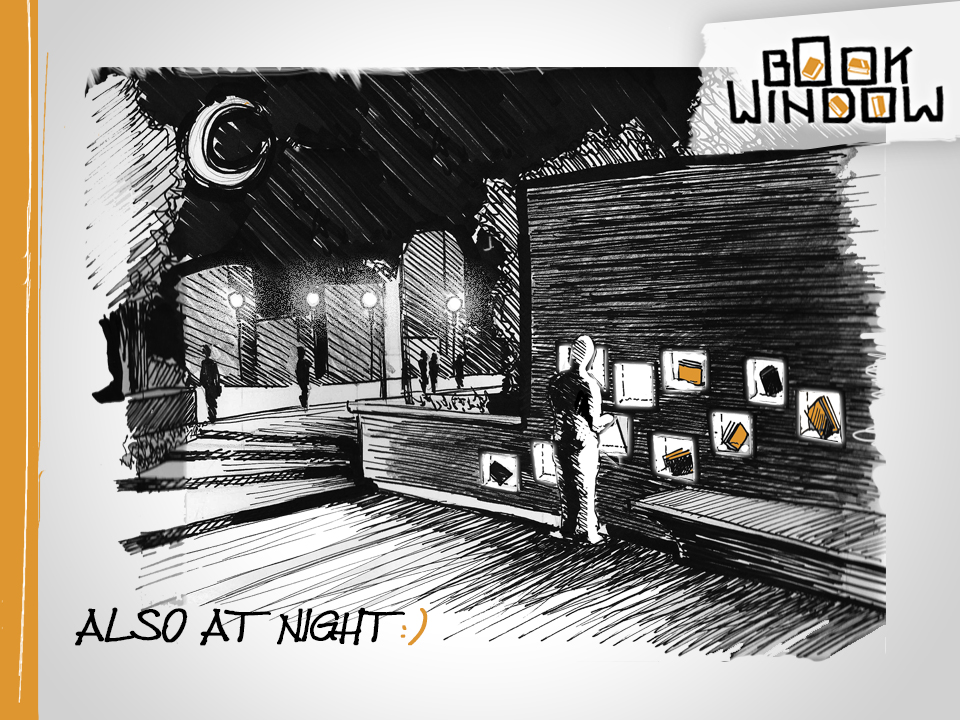 BookWindow designed by keeder (Poland)
Award: 1500 € + Production of a unique piece of the project that will be permanently displayed at Farm Cultural Park.
  Jury comment: BookWindow is a project extremely interesting. It's one of the most feasible pieces of street furniture and it is consistent with what we were looking for. It expresses the theme of happiness that becomes epidemic through the books and messages sharing. Most of all BookWindow stands out because of its versatility: for example you can create more BookWindow stations located in different neighborhoods, each one with its own theme, involving and connecting all the city holding down the costs. You can even transform it in a place where people can share objects and toys or use it to combine writing and reading into a social, collaborative and interactive experience. In conclusion, BookWindow is a live and dynamic project that gives vent to creativity, that is one of the most important thing for Farm Cultural Park.
HONORABLE MENTIONS
Privileged position in the temporary exhibition, where they are free to integrate their presentation with additional materials (drawings, renders, scale models, etc).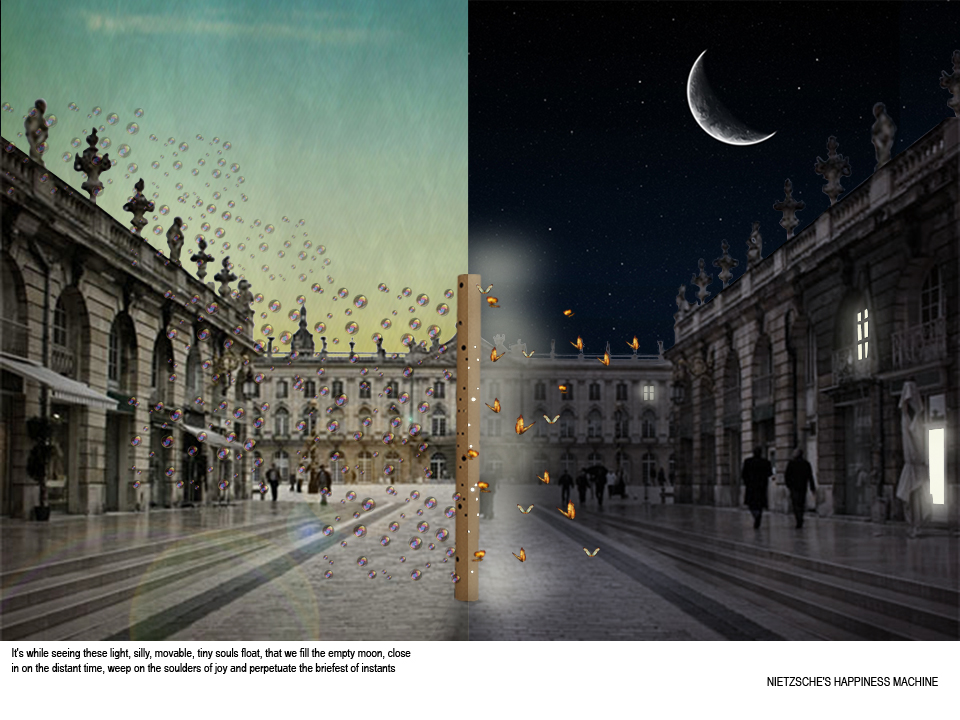 Nietzsche's Happiness Machine designed by rui.dinis (Portugal)
Jury comment: Poetic and extremely original project. It manages to represent the abstract and personal concept of happiness through an exterior lighting that symbolizes Nietszche's sentence "And to me also, who appreciate life, the butterflies, and soap-bubbles, and whatever is like them amongst us, seem most to enjoy happiness." The Epidemic Happiness concept has been well interpreted: thanks to soap-bubbles the installation involves all the passersby and lighting allows to interact with people even at night.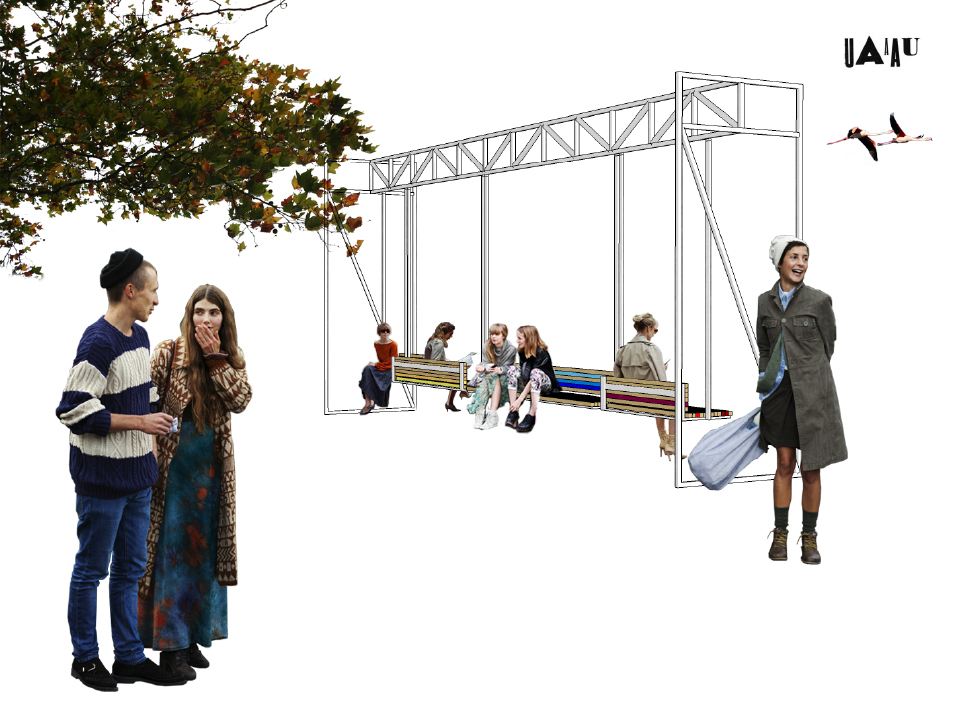 Normali meraviglie designed by UAAAU (Italy)
Jury comment: "Normali meraviglie" is a simple and effective project. Uaaau gave an original interpretation of the traditional swing, evoking the strong bond between happiness and childhood but representing also the "epidemic side" of the contest theme: thanks to larger sitting, if you start swinging you involve the people who sit beside you too.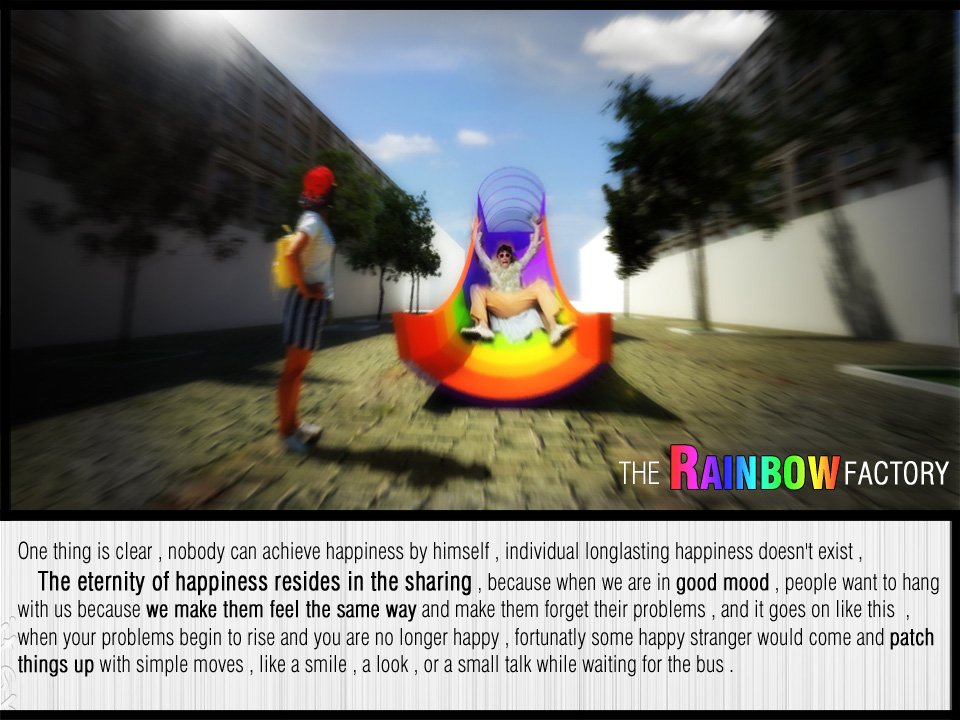 Rainbow factory designed by crevard (Italy)
Jury comment: Noisy and colorful, a bit childish but provocative at the same time, the Rainbow Factory is really close to Farm Cultural Park's style. In addition the concept of the "the eternity of happiness resides in sharing" perfectly match the contest theme.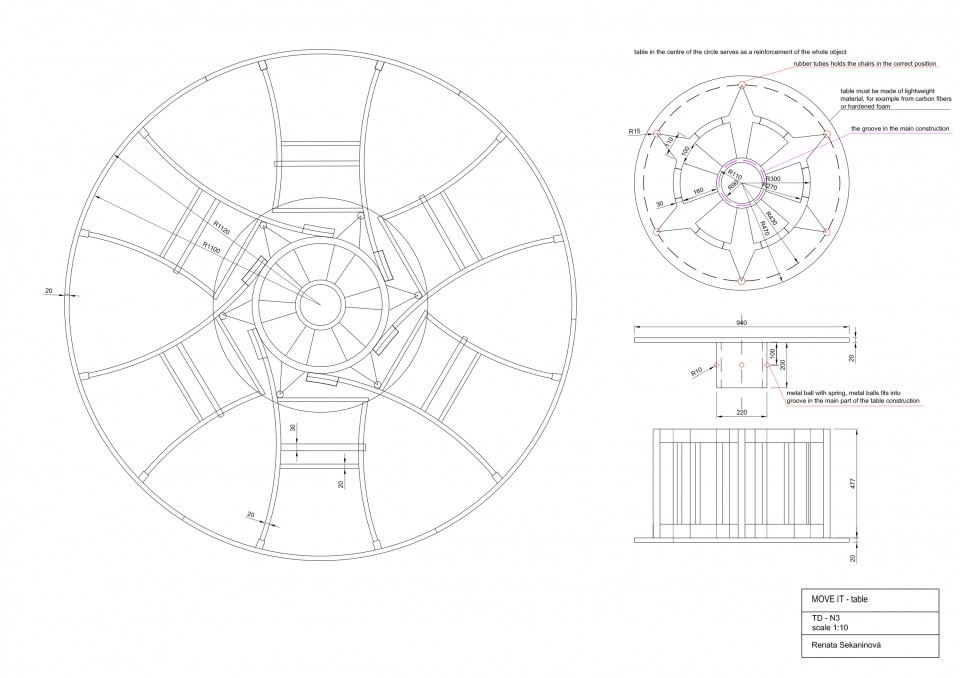 Move it designed by renata_sekaninova (Czech Republic)
Jury comment: The projects appeals to dynamics of socialization and it brings back to the current days and to the city squares a mobile and colorful meeting place, where you can physically share the everyday life that we are risking to lose because of a hectic lifestyle.
SPECIAL MENTIONS
Displayed in the temporary exhibition of the contest projects.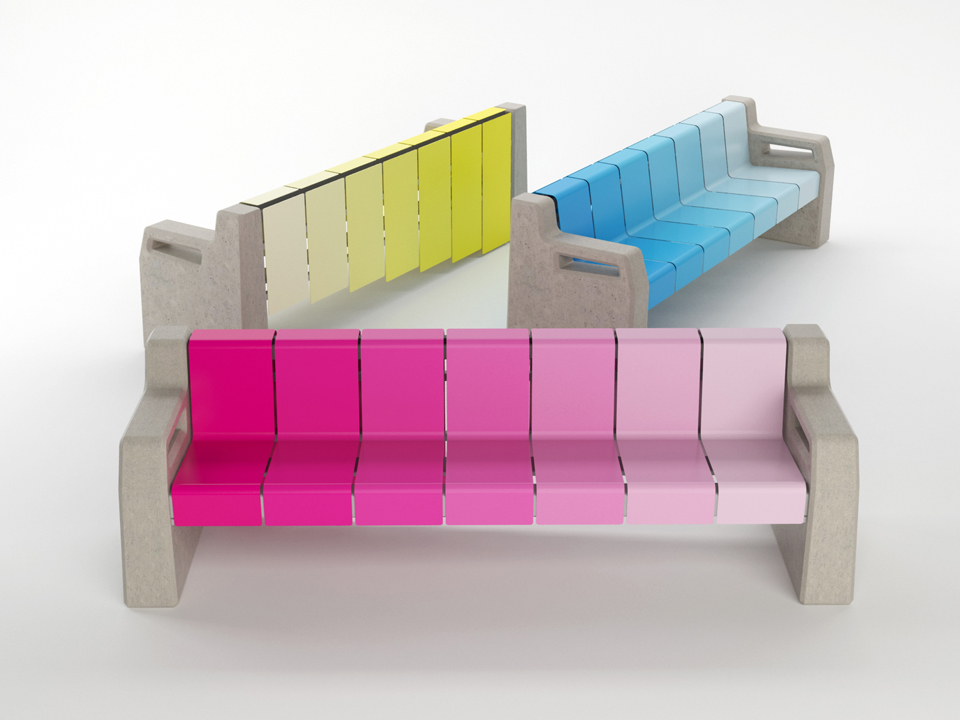 Benchophone designed by CH+IT (Italy)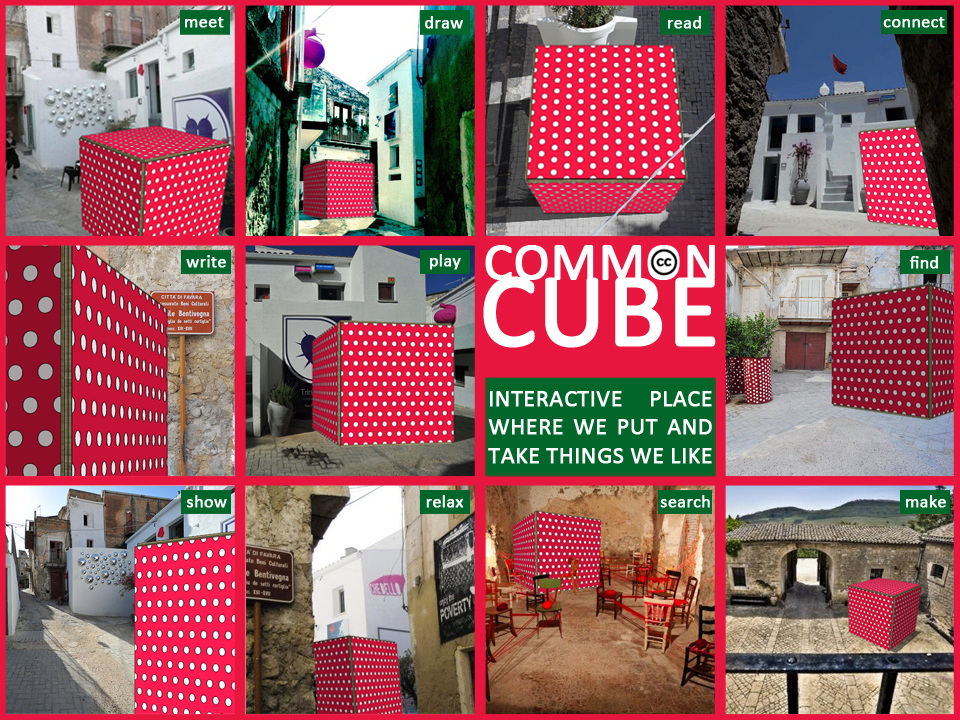 CC – Common Cube designed by quintus.teal (Italy)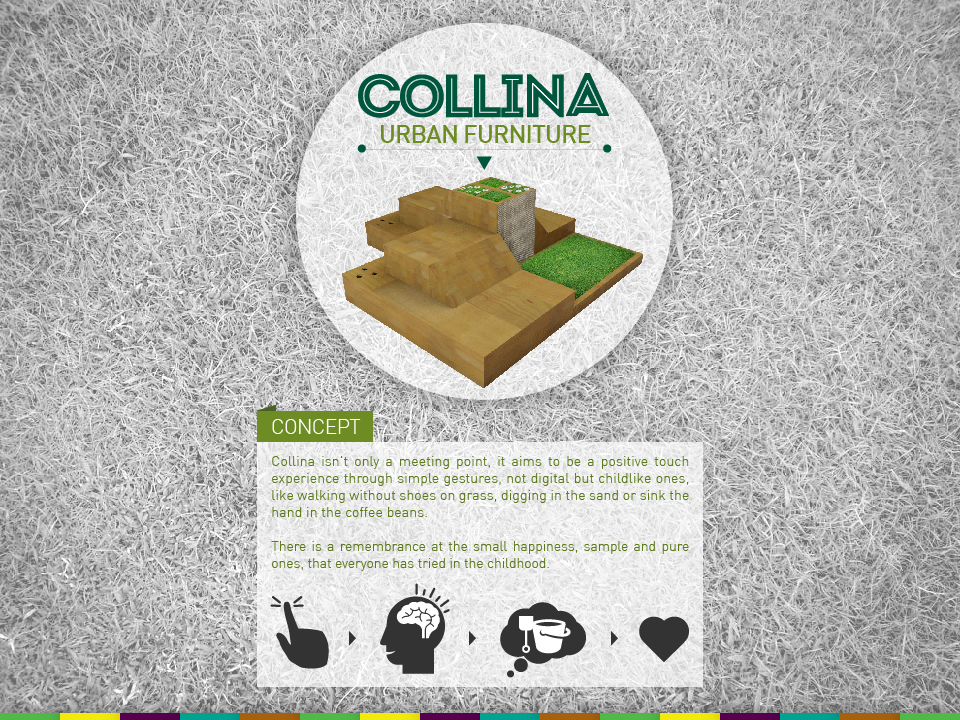 Collina designed by brunelle (Italy)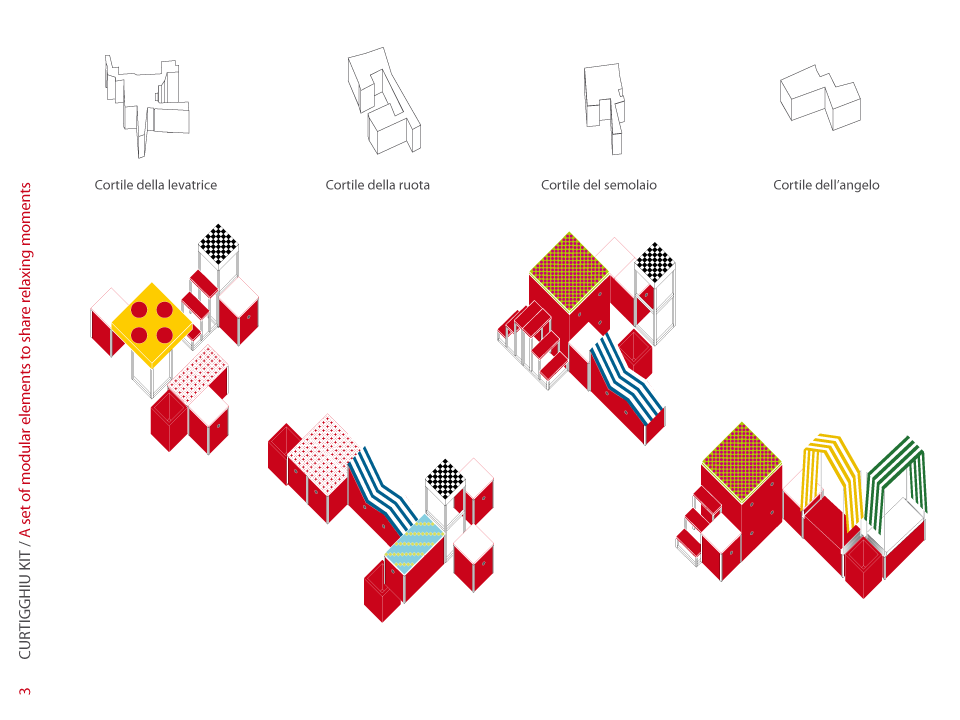 Curtigghiu Kit designed by degrolee (Italy)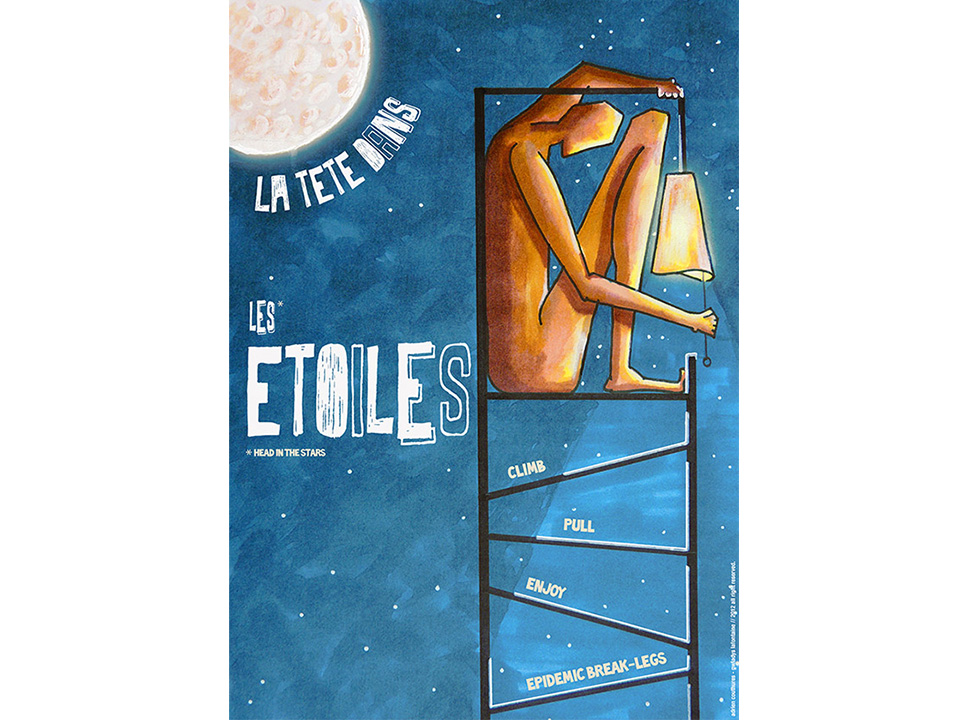 Epidemic break-legs designed by zaarb (France)

Happiness dispenser designed by Ctrl+Studio (Italy)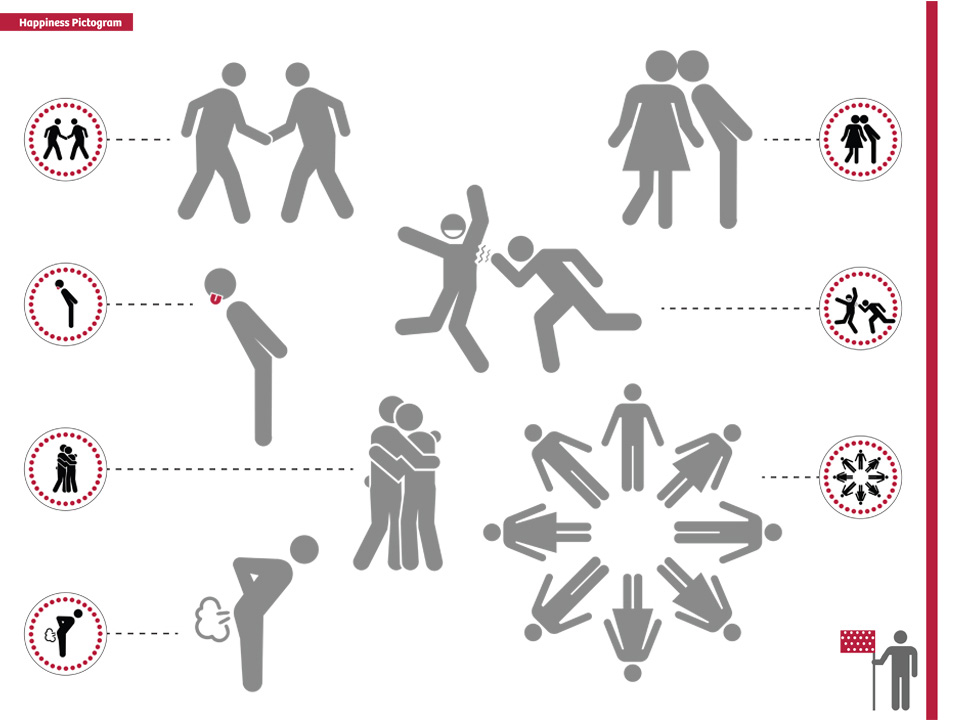 Happiness Point designed by Mari-Lù (Italy)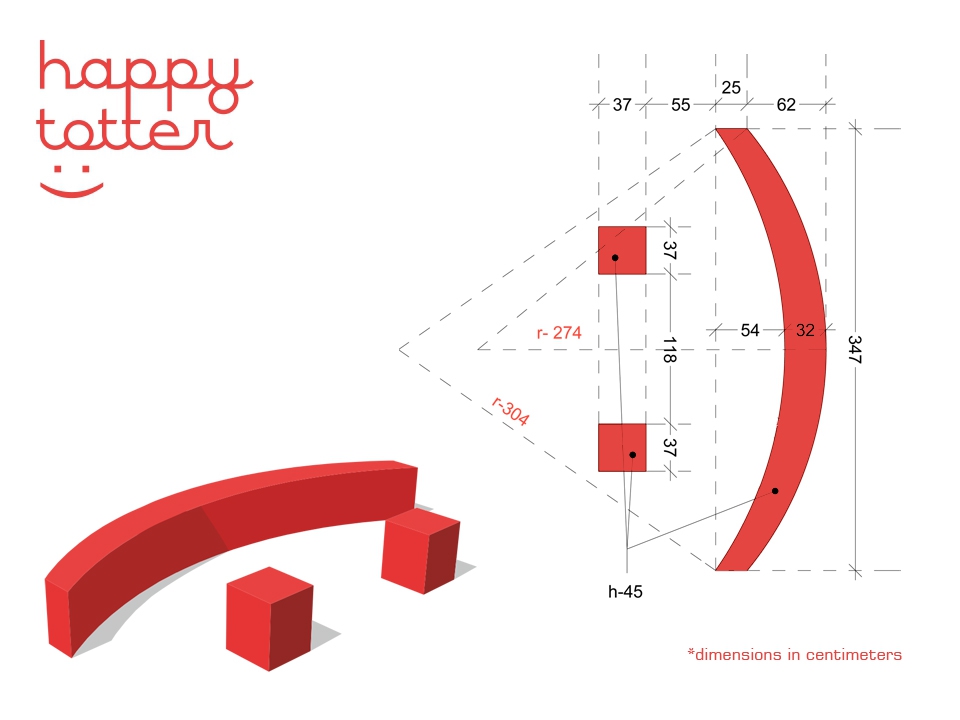 Happy totter designed by axomag (Poland)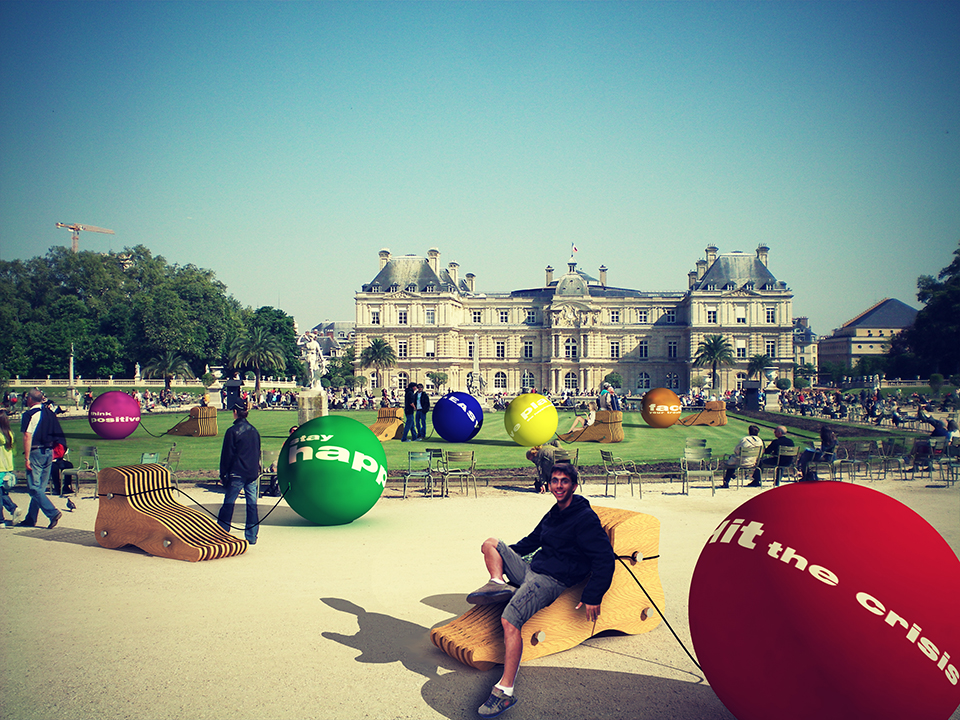 Kick your troubles designed by +3studio (Italy)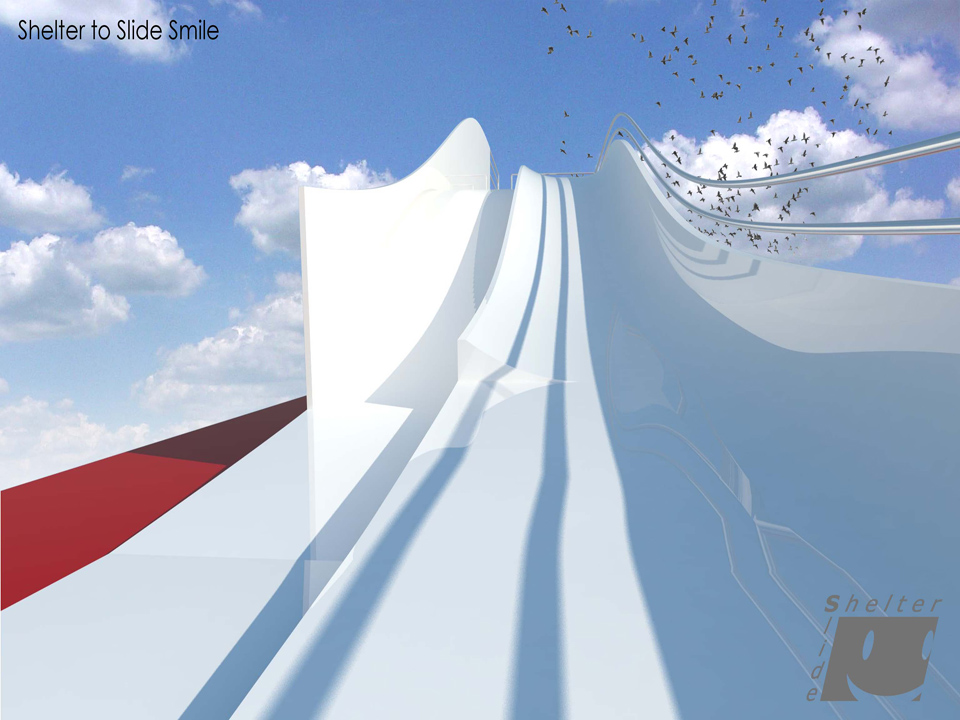 Shelter to Slide Smile designed by andrea_zorzi (Italy)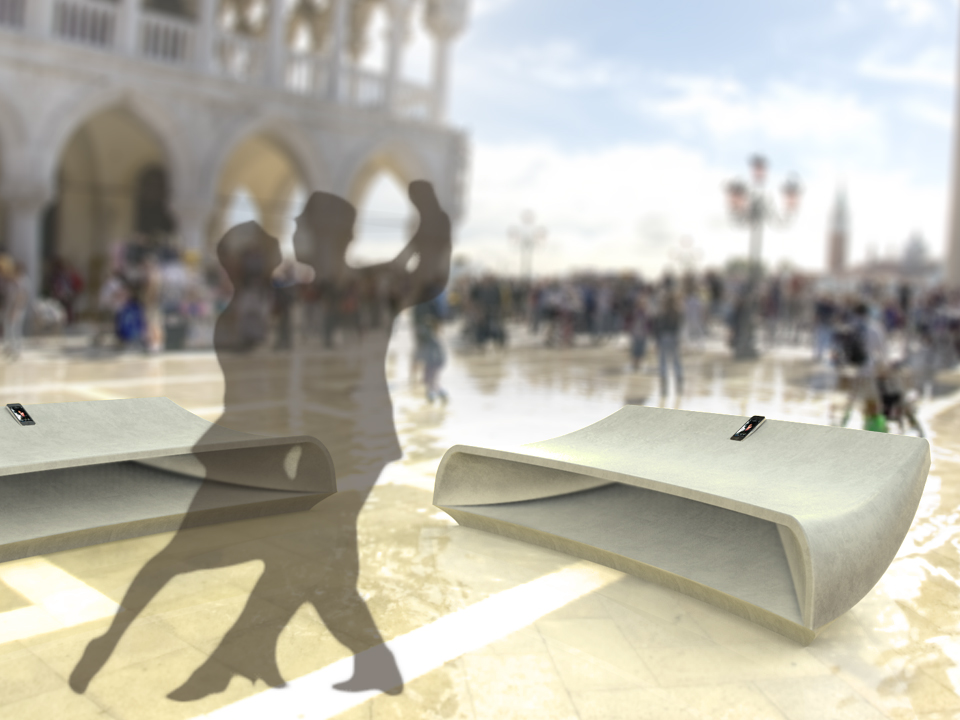 Sound bench designed by fabio.sch (Italy)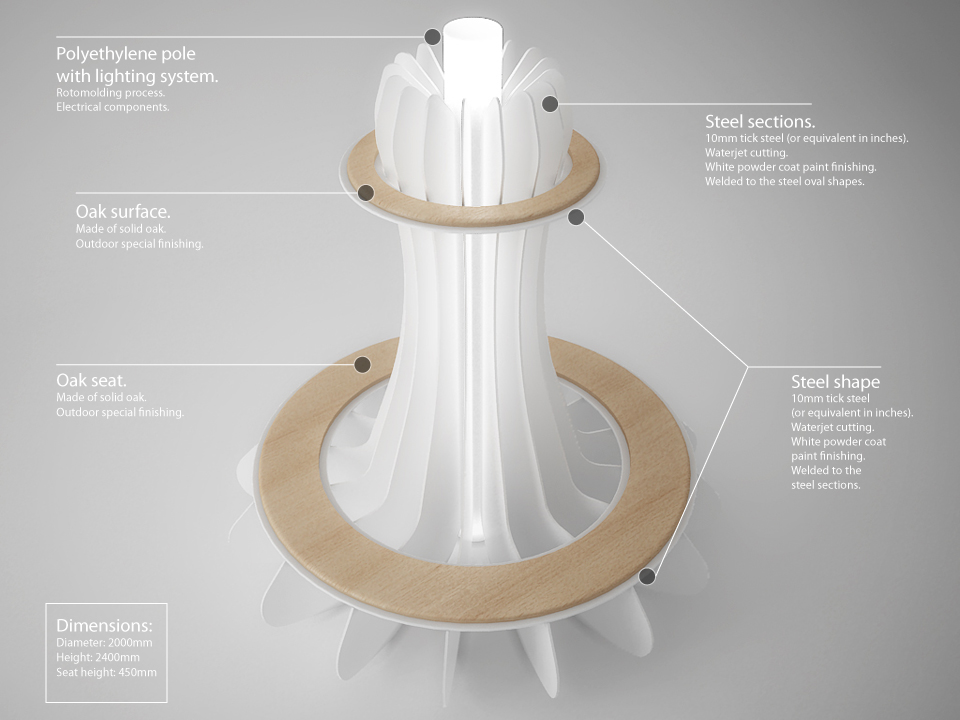 The Source designed by insomniotorres (Mexico)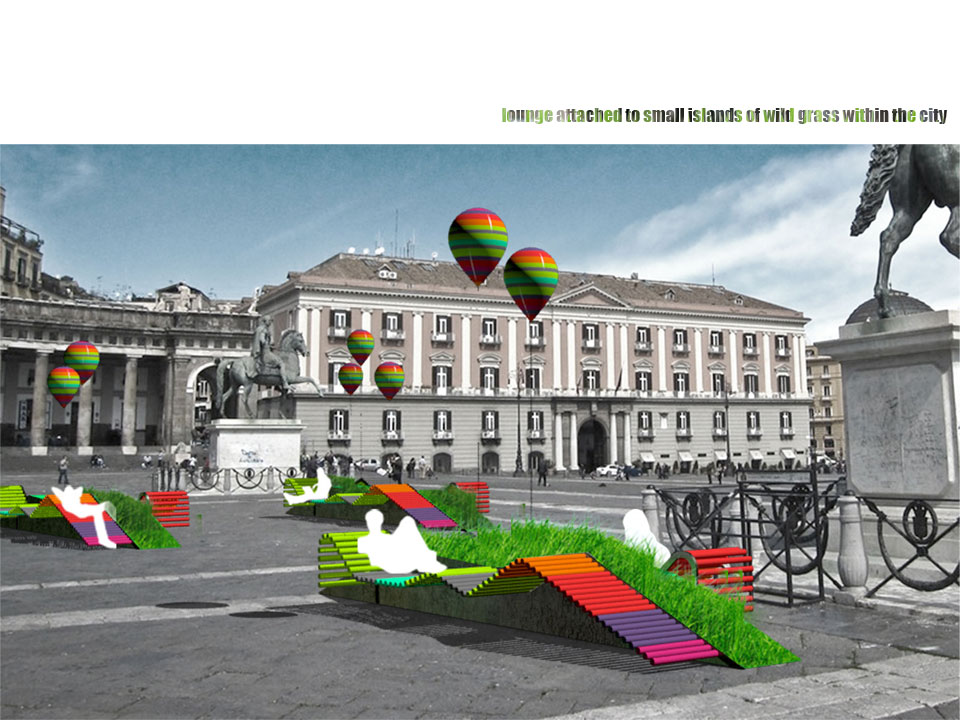 Through the looking grass designed by galibardi (Romania)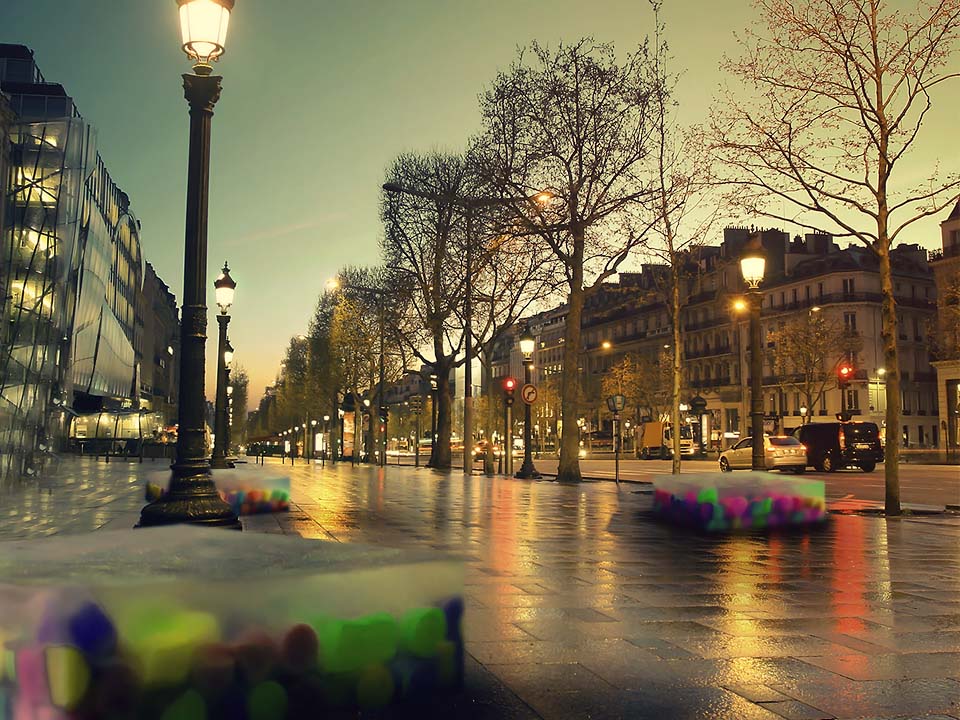 United Colors designed by visionnaire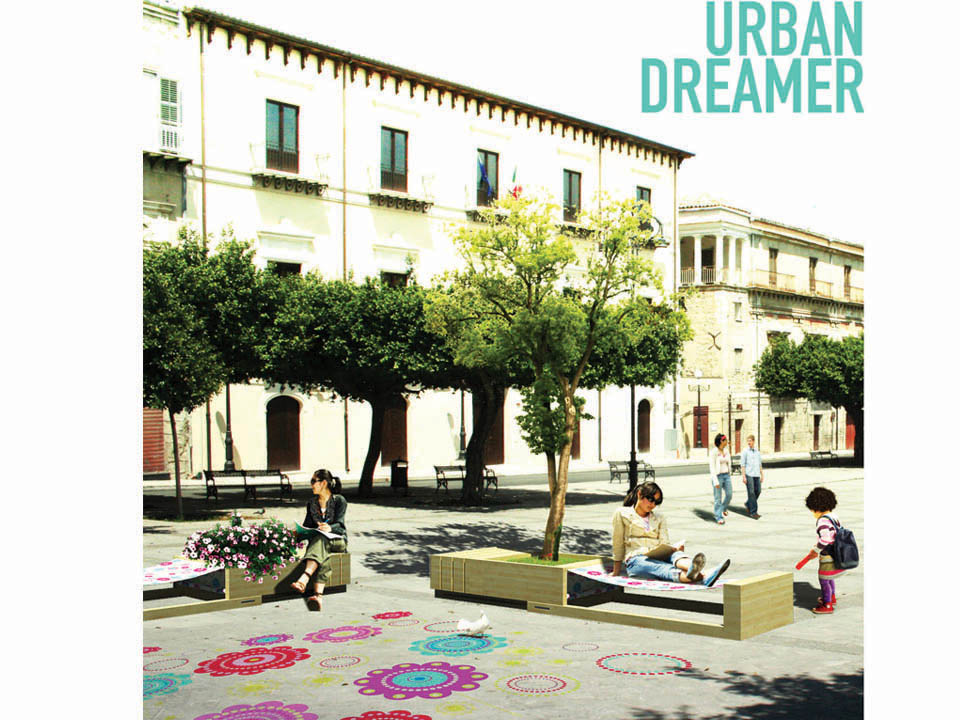 Urban dreamer designed by jekina (Italy)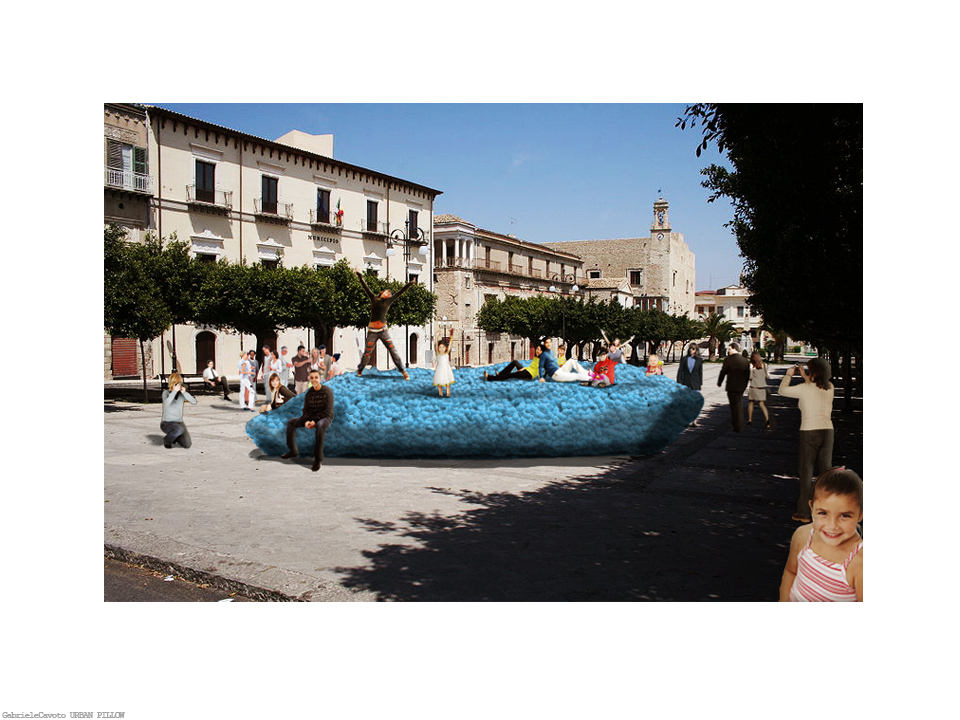 Urban Pillow designed by GBRCVT
Congratulations to all of you! Let's keep in touch, more news about the Epidemic Happiness are coming soon …