Great announcement for the Emerging talent award directly from the MADE SOHO showroom in London. Yesterday evening at 7PM (local time), among over 100 journalists, designers and bloggers, Ruth Wassermann, design manager at MADE, announced the name of the project that made it to the first position among over 1070 entries submitted for the contest Desall.com.
The contest saw a huge participation with 490 creatives involved from 49 countries in the world. After a further voting phase carried out on a shortlist selected by MADE on their website, 5 projects ran for the final. These were Hook Bookshelf by Kairós, Overlap collection by Ginadesignstudio, Portobello ::: bedside furniture by negroimpar, Tattoo lamps by BBMDS and Volcano rug by comcor.
And the winner is…
The Winner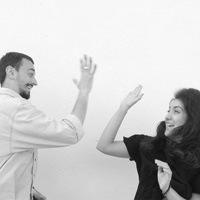 ginadesignstudio aka Ivana Mannavola and Nicola Lattanzi
with
Overlap collection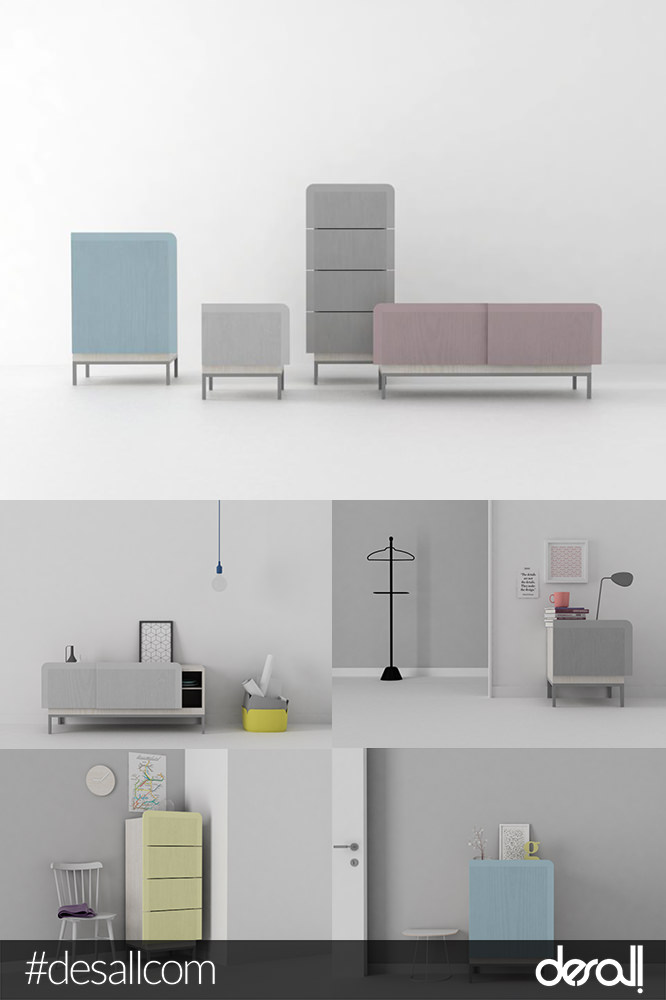 Overlap is a furniture collection composed of a sideboard, nightstand, drawer and buffet.The main feature is the door, its position and the way it is painted: placed in an unusual manner, the door is partly lacquered in full, and partly lacquered in open-pore.
The intent is to create a sort of overlap between layers, between the door's colour and the cabinet rear's wood. The result of this "fusion" is the classic "multiplied" effect, which makes visible the cabinet's shape on the door.
Many congratulations to the winners and we are all looking forward to seeing it soon on the MADE.COM store!
Check out the other finalists below.
The other finalists


Hook is a wood oak structured bookshelf, in which are hung lacquered steel modules that replace the shelves. The combination of two horizontal axes for plan ensures stability of the structure. The steel elements, that can slide along the horizontal axes or extracted from the bookshelf itself to become magazine, are available in two different widths and colors, customizing Hook as people want.
Portobello ::: bedside furniture by negroimpar


Portobello could be a bedside table or a small suspended shelf, it depends on your needs. A new versatile 'two in one' piece of furniture for 21st century people.


A family of pendant lamps reduced to the essential:
the light bulb designed with different shapes
and the printed patterns on its surface.


The volcano rug is a fine woven wool carpet. Printed with a polygonal pattern and then stitched to create a faux patchwork look.
The pattern is inspired by the play of light and shadow on black basalt rock close to a volcanic eruption.
The pattern is also suitable for a bedspread for example.
Enjoy the pics of the event at the MADE SOHO showroom in London. Photos by Alistair Veryard.
[portfolio_slideshow include="3756, 3757, 3758, 3759, 3760, 3761, 3762, 3763, 3764, 3765, 3766, 3767, 3768″]
Stay tuned for more updates!

Tag:
bedroom
,
bookshelf
,
contest
,
emerging-talent-award
,
furnishing
,
furniture
,
interior
,
italy
,
LDF
,
livingroom
, ...