A new winner announcement today! We are glad to announce the winning project of One & Only Laundry Appliance, the contest by Electrolux aimed at the design of a highly innovative all-in-one device for laundry.
The contest featured two sequential phases: in the first one participants were invited to explore various concepts and perspectives, suggesting different ideas and approaches. As mentioned in our previous post, Electrolux eventually assigned the award to a collective of designers from UK, BOA-DESIGN, who proposed a project called "BOA One & Only".  In the second phase, the participants were required to further develop the winning project of the previous phase and tackle a few extra requirements set out by Electrolux in the new brief, presenting new technical solutions to the new challenges.
So finally, we are very glad to announce the winner of "One & Only Laundry Appliance – phase 2". Below the comments of the Electrolux Team.
THE WINNER
Octavian Gugu (o.gugu)
with
The Next Door
Starting from winning concept of 1st stage "BOA", this project provides clear answers to the open issues listed in the brief, while streamlining the design to offer an elegant and easy-to-use 3-in-1 solution. (Comment by the Electrolux Team)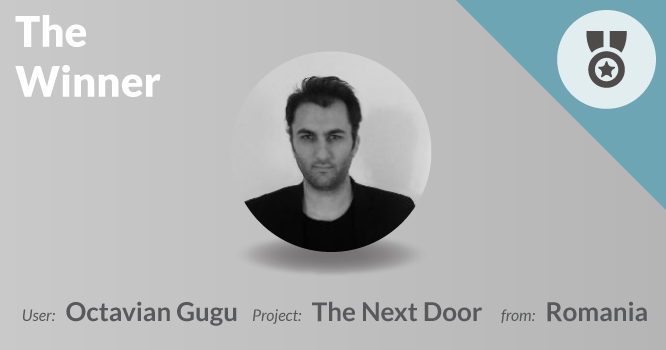 Many congrats to all participants! Stay tuned for new contests to start soon!
Tag:
announcement
,
appliance
,
award
,
design
,
door
,
drying
,
electrolux
,
ironing
,
laundry
,
product design
, ...