And the winner is… today we are very excited to give start to a new challenging phase of One & Only Laundry Appliance contest by Electrolux on Desall.com. The whole community of Desall will be invited to develop further the winning project of the previous phase, improving some of its aspects and taking it to a next level.
In particular, the first phase was joined by over 100 participants from all over the world, suggesting very interesting ideas and concepts and trying very different approaches. So much indeed, that the Electrolux Team has decided to share all the submissions for review with their branches around the world (North America, South America, Europe and Asia) to find out the one that – most of all – met their expectations and interest.
But before going further with the extra info, let us greet the winning project, that gives start to the second phase of the contest.
THE WINNER
BOA-DESIGN
with
BOA One & Only
BOA would offer an elegant solution to the need for quick refresh and ironing of few items. This all-in-one appliance should deliver a unique "worry-free" consumer experience. Time-to-market could be limited thanks to its integration in existing product and technology. (Comment by Electrolux).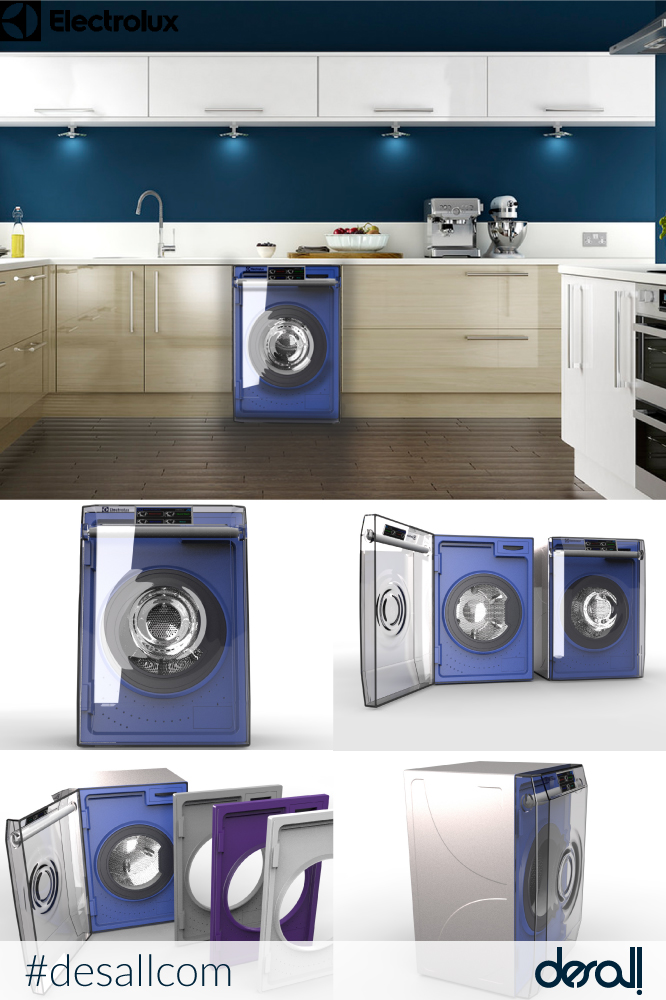 For this ONE & ONLY washer dryer brief, we have produced a concept that utilises a steam ironing compartment. This is made possible by fitting an additional, sealed door to the front of the washing machine.
Steam is cycled through the front face of the appliance into the interior of the door via vents in the washing machines front panel. (Project description by BOA DESIGN)
Finally, we'd like to thank you all for your participation, reminding you that extra projects might be purchased by the sponsor in the next months. But now it's time to have a look at the new phase of the contest and start building on this project to take it to a next level!
We can't wait to see it land on the market!

Read the brief, it's time for a new challenge!
More info on Desall.com

Tag:
appliance
,
concept
,
design
,
drying
,
electrolux
,
home
,
innovation
,
ironing
,
laundry
,
openinnovation
, ...