Many of you have been thinking how to represent at best their proposals to submit for a contest. In fact, every contest sets its own requirements: some ask for concepts, some for product design, some for interiors and others for something else. So your choice will mostly depend on the brief.
Yet, have you ever considered to use your iPad???
Indeed, some contests that do not require highly-rendered proposals – which some of you can do in an awesome way – might well be served with a pencil sketch on a piece of paper. Take Ride on, baby!. They're looking for new concepts, not final products. The same for Wire storming, looking for business ideas for steel-wire industry.
Yet, we understand that it might sound weird… an web platform, Open Innovation and all asking for analogue materials.
Well, then why not doing it on your iPad? It might get even faster than a traditional sketch and be ready-available for uploading, without any scanner or other devices.
Plus, if you're running iOS 7 or higher, you can even submit your proposal directly from your iPad. Super-fast, super-easy.
Of course, all you need is the right app. And there's a whole new world to explore.
Today we'll present you Paper by Fiftythree, that you're going to love especially if you use it in combo with their Pencil.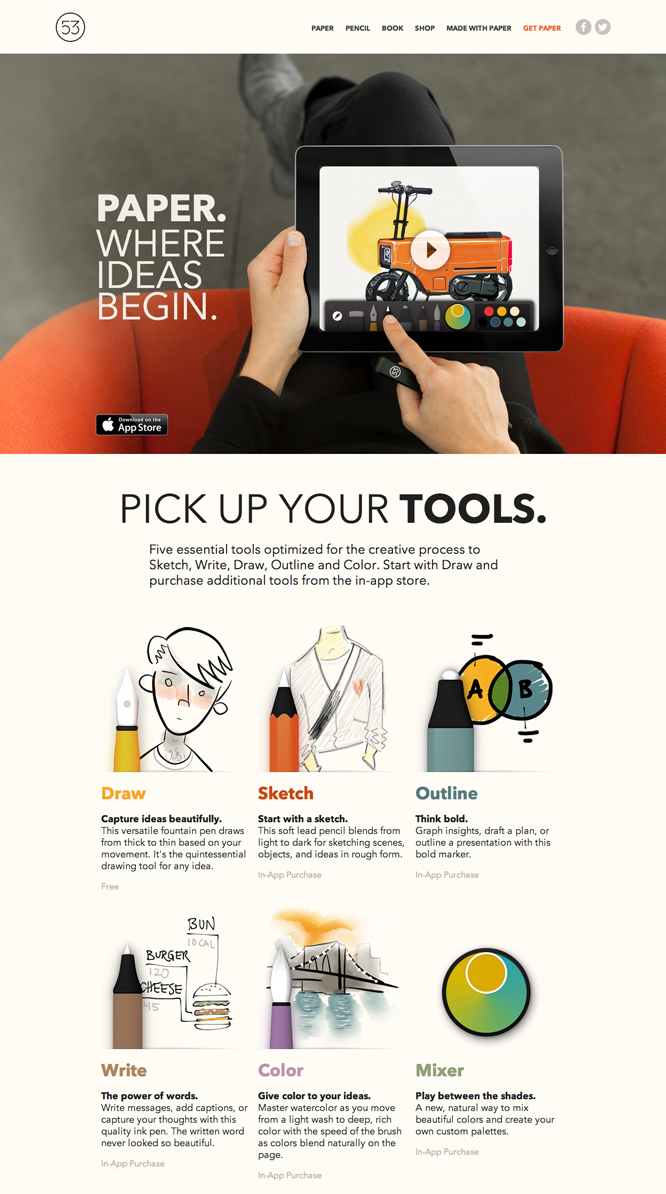 Paper provides a wealthy set of tools that help you give shape to your ideas, such as Draw, Sketch, Outline, Write, Color and Mixer. The basic tool, Draw, comes for free, while the others are offered as In-App Purchases (still a bargain!). The cool side of all this is that you can take all your creations with you on the go, just like a sketchbook, but in digital version, thus smarter.
Here's a sneak-peak of what you can do with it:

Hope you'll like it. And definitely, we're looking forward to your next smart submission!
Stay tuned!