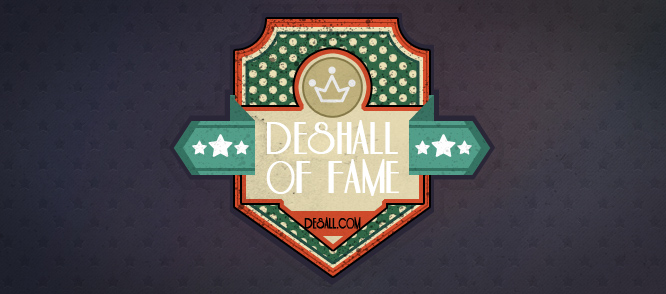 desHall of fame is back! The top designers of our great Community of talented creatives will receive special attention and a featured article right in here, with their best works and a short bio, to allow everyone get to know them.
Let's start with an old acquaintance of Desall, an architect and maker from Florence, one of the most active users we have ever had. Actually, the user who has received most visits to the profile page since our start last year – 1,924 visits!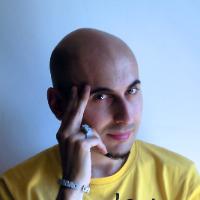 lexio
Watch the portfolio on Carbonmade

My name is Alessio Rocchi, architect and maker from Florence.
I have a degree in architecture with a thesis in urban planning and I'm a member of the Architects of Florence. I have worked in some important florentine architecture and design firms. Lately, I'm more and more dealing with Design by participating in Contests and in many of them I have been finalist, honorable mentions awarded and winner. I was an exhibitor of Maker Faire in Rome showing my project "LOHN".

LOHN_Little Objects for Huge Needs
Every my little object, 3D printed or laser cut, wants to meet huge and inedited need and it's thought as an app: its first version 1.0 will be updated to meet a variation of needs except the ecosustainability, immutable and essential in any act of design.
LOHN started with Crolib (a bookcase nano) and it's continuing with Crodesk (aportable desk), Popi (a multipurpose pocket), Smarure (a parure convertible into a smartphone stand), and Compact Accessories (5 accessories born from a cd shape).
Crolib 1.0
CroLib is a bookcase nano made of 8 laser cut MDF parts with a thickness of 4 mm, three pairs of perforated shelves and two uprights whose drilling allows to give it a certain value and transparency. It's for anyone who wants to enhance favorite ones, books at hand, or does not have space for a traditional bookcase!
Crodesk 1.0
Crodesk is a micro laptop desk made of MDF formed by 6 laser cut parts. On it, every object needed to work will find its place: pens, usb pens, smartphone, tablet, earphones and cables.
Popi 1.0
Popi is the extreme of minimal design…even less than minimal…in short, a design "mh"! A common piece of felt but cut and textured with the very current technology of the laser, meets with two clothespins, prodigies of daily technique, in order to create a pocket to hold your smartphone, pens, business cards and much more!
Smarure 1.0
The concept of Smarure was born thinking about what we keep all day long with us: jewels have always been daily compaions and smartphones have became the same for last years. Then i thought a sort of "wearable accessory" could be created. It is made of Alumide (nylon plastic+aluminium dust) 3D printed with a minimal and unisex design and It consists in 2 pieces, one bracelet/pendant and one ring, that can turn into a display stand for smartphone when and where you want!
Compact Accessories 1.0
Laser cutting for some years has become accessible to anybody but the relationship between laser and objects had existed for decades with the Compact Disc: it touches them to reproduce sound and images. today it can also be used to produce objects.
Compact Accessories wants to celebrate symbolically this moment with 5 accessories for home, office or school that can be placed in any CD case and transported everywhere.
Read about the project on Maketank
Stay tuned for future updates!