Desall Toolbox is meant to be a section where the keyword is design, in all its forms. Here we would like to share with you tips and advices, tools, news, trends and inspiring stories. If you are a member of our community and you are interested in posting an article, signaling us something interesting about design or if you want to collaborate with us to keep this section always up to date write us at stuff@desall.com.
Online there are dozens of great design tools. Today we focuses on free multiplatform softwares: everybody can use them, there are lots of tutorials and forum where you may get help and you can achieve interesting results.
3D Modeling and Animation
Blender 2.63a
Windows, Mac, Linux, FreeBSD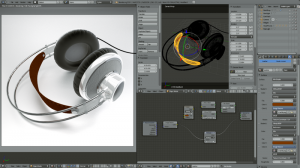 Blender 2.63a is the latest release from the Blender Foundation. It's a 3D modeling and animation application that provides a great range of functionalities in one single package: sculpting, rigging, solid modeling, animation, rendering, UV unwrapping, physics and particles, shading, game creation, imaging and compositing. Blender is not only a program, it is a foundation and a community: it doesn't matter if you are a beginner or a professional, you can find somebody who will help you.
Download: http://www.blender.org/download/get-blender/
Tutorial: http://www.blender.org/education-help/tutorials/
Support Forum: http://blenderartists.org/forum/
SketchUp 8
Windows, Mac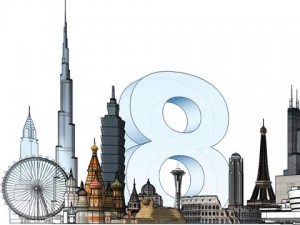 © Trimble
SketchUp 8 is an other 3D modeling program you can use for a wide range of different applications: architectural, civil, mechanical, film as well as video game design. It's easy-to-use and intuitive, but the strong point is the 3D Warehouse, a huge collection of 3D models, free for everyone to use where you can find or buy the model you need and share or sell your best projects.
Download: http://www.sketchup.com/intl/en/download/
Tutorial: http://www.sketchup.com/intl/en/training/
Support Forum: http://forums.sketchucation.com/
Autodesk Inventor Fusion
Windows, Mac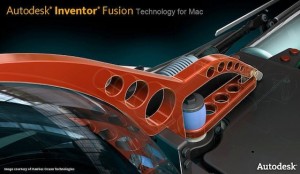 © Hawkes Ocean Technologies
Autodesk Inventor Fusion is a new 3D CAD modeling software that unites direct modeling and parametric workflows. You can explore with it complex shapes and forms while maintaining the underlying parametric history and open and edit 3D models from almost any source and incorporate them into your design.
Download: http://labs.autodesk.com/technologies/fusion
Download: App Store – Autodesk Inventor Fusion
Getting started: http://labs.autodesk.com/technologies/fusion/getting_started/
Support Forum: http://forums.autodesk.com/t5/Inventor-Fusion/bd-p/370
Terragen 2 is a powerful solution for rendering and animating realistic natural environments. With this tool, the user can create the most realistic visualizations of weather, landscapes, rivers, lakes, oceans, sun, moon and stars and he have a complete control over the shader network used for terrains, textures, micropolyon displacements, clouds and object distributions. The free version may only be used for non-commercial purposes and you need to purchase the Deep edition to unblock some features.
Download: http://www.planetside.co.uk/index.php?option=com_content&view=article&id=30&Itemid=170
Tutorial: http://www.planetside.co.uk/wiki/index.php?title=Main_Page#Guides
Support forum: http://www.planetside.co.uk/forums/
Animation 2D
Synfig Studio 0.63
Windows, Mac, Linux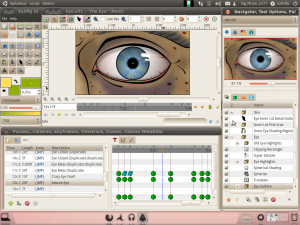 © ngatsi.wordpress 
Synfig Studio is a free and open-source 2D animation software, designed as powerful industrial-strength solution for creating film-quality animation using a vector and bitmap artwork. It eliminates the need to create animation frame-by frame, allowing you to produce 2D animation of a higher quality with fewer resources.
Download: http://www.synfig.org/cms/en/download/
Tutorials: http://wiki.synfig.org/wiki/Category:Tutorials
Support forum: http://www.synfig.org/forums/
Illustration
Inkscape 0.48
Windows, Mac, Linux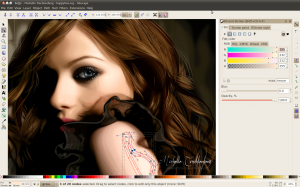 © inskape.org
Open Source vector graphics editor, with capabilities similar to Illustrator, CorelDraw, or Xara X, using the W3C standard Scalable Vector Graphics (SVG) file format. Inkscape supports many advanced SVG features (markers, clones, alpha blending, etc.) and great care is taken in designing a streamlined interface. It is very easy to edit nodes, perform complex path operations, trace bitmaps and much more. The developers also aim to maintain a thriving user and developer community by using open, community-oriented development.
Download:http://inkscape.org/download/?lang=en
Tutorial:http://inkscapetutorials.wordpress.com/
Support forum:http://www.inkscapeforum.com/
Image Editing
GIMP 2.8.0
Windows, Mac, Linux, FreeBSD, Solaris, AmigaOS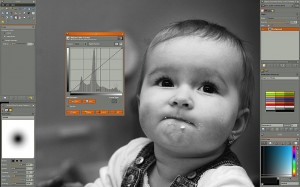 GIMP 2.8.0 is a GNU Image Manipulation Program. It's suitable for a variety of image manipulation tasks, including photo retouching, image composition and image authoring. It can be used as a simple paint program, an expert quality photo retouching program, an online batch processing system, a mass production image renderer, an image format converter, etc. For our community it could be useful as a crop tool too (remember, when you upload an entry on Desall, the images should be 960px wide and 720px high).
Download: http://www.gimp.org/downloads/
Tutorial: http://www.gimp.org/tutorials/
Support forum: http://www.gimptalk.com/
Pixlr
Online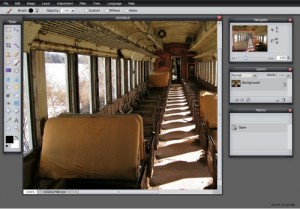 © Cyber City Inc.
Pixlr is one of the most famous online imaging editor, which offers several features like Pixlr Editor (most complete photo editor), Pixlr Express (for a quick photo manipulation), Pixlr-o-matic (similar to Instagram, basic filters and effects) and Pixlr Grabber (extension for both Firefox and Chrome, lets you capture the whole or parts of the browser content, edit, share or save it). If you want you can share your works in its social network too, Pixlr imm.io .
Website: http://pixlr.com
Tutorials: http://blog.pixlr.com
Support forum: http://support.pixlr.com/pixlr
Photoshop Express
Online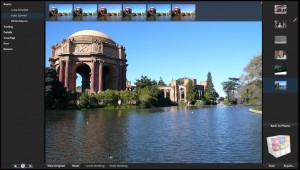 © alexsah.com
Can't give up Photoshop? You may be pleased to know that Adobe offers a free basic version of the script online. Photoshop Express allows you to edit your photos online with ease. You can resize, crop and rotate, reduce red-eye and saturation, adjust white balance, fill light and much more. You can also apply effects to photos such as pixelate, tint and crystalize. It's available for iOS and Android mobile devices too.
Website: http://www.photoshop.com/tools/expresseditor?wf=editor
Tutorials: http://www.photoshop.com/tutorials
Support forum: http://blogs.adobe.com/photoshopdotcom/
Tag:
3D
,
animation
,
desall
,
free
,
guide
,
illustration
,
modeling
,
multiplatform
,
open-source
,
software
, ...