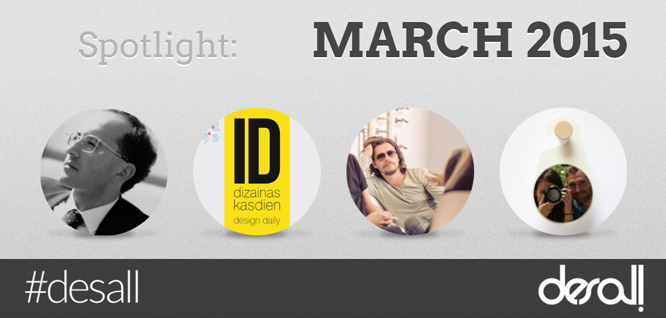 Time for another Spotlight on Desall.com, featuring four talents from our international Community of creatives. This March we are glad to mention Lithuania, Ukraine and Italy among our the creative countries of our network.
WoDA
architect from Italy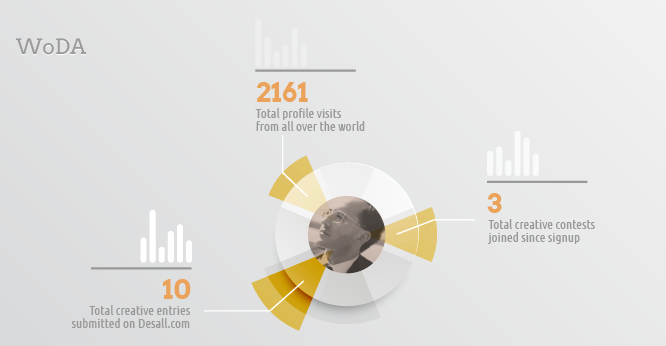 A selection of his works: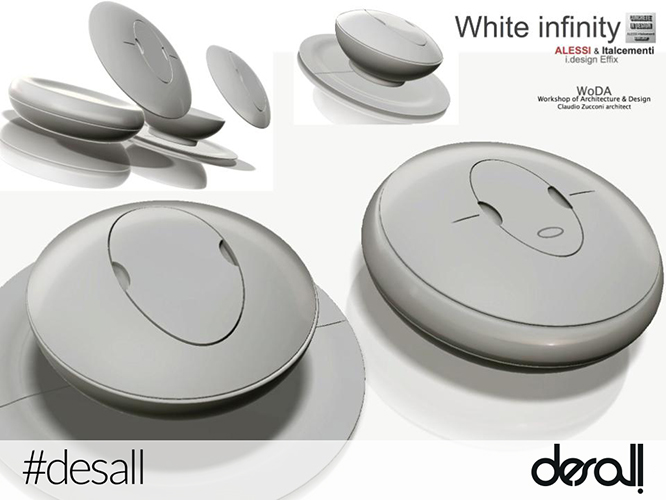 White Infinity
White infinity-mortar i.design Effix Italcementi.
Set of three trays, a centerpiece with three elements overlap, a bowl that can be used for home use to prepare, serve and consume food; Containers may find employment in a variety of interior spaces of the house or outside, such as decorative centerpieces, Trays, fruit bowl, portacioccolatini, candle holders, etc. ..
At the center of the container decoration with figures of outstretched hands in the act of gift.
Research continues to generate a creative synergy between the visionary experimentation and feasibility for the industrial production of the series, giving a poetic value added over the function and object to its use.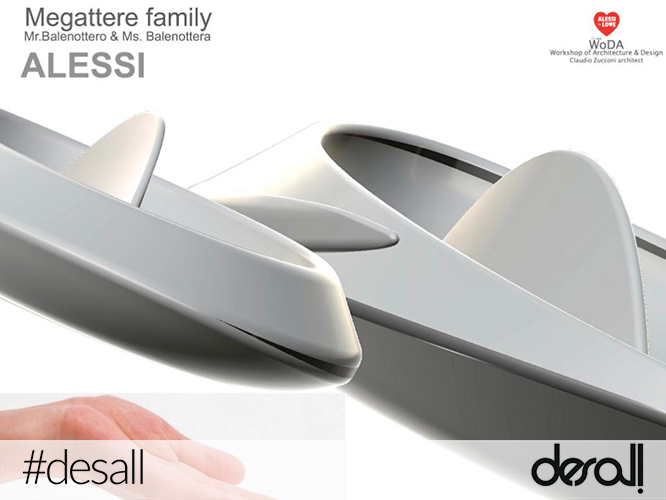 Megattere family
Mr.Balenottero & Ms. Balenottera
Megattere Family is a set ceramic used as a decorative centerpiece and as trays for domestic use unconventional to prepare, present and serve food.
The set is composed of a large food tray and two bowls for sauces;
Design of fluid and organic form inspired by nature, to give the object "physical lightness" in constant metamorphosis, because the object by changing the point of view, takes different forms.


VDA/KF/ID
Design school from Lithuania
http://www.vda.lt/en/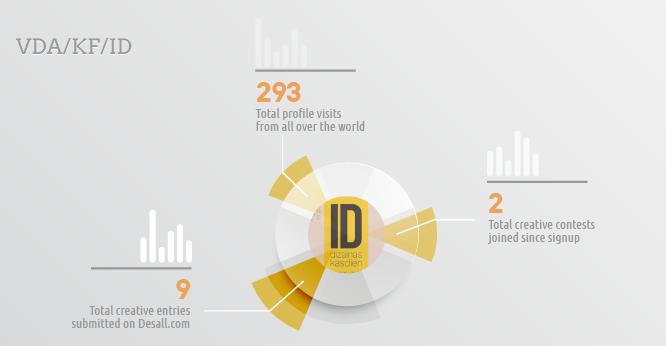 A selection of their works: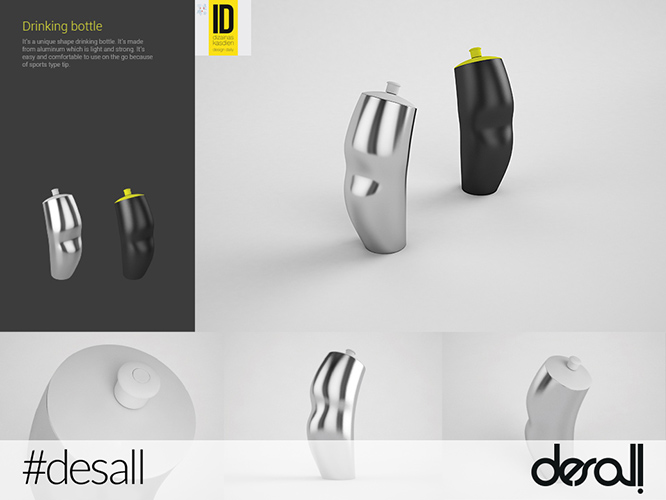 Drinking bottle
It's a unique shape drinking bottle. It's made from aluminum which is light and strong. It's easy and comfortable to use on the go because of sports type tip.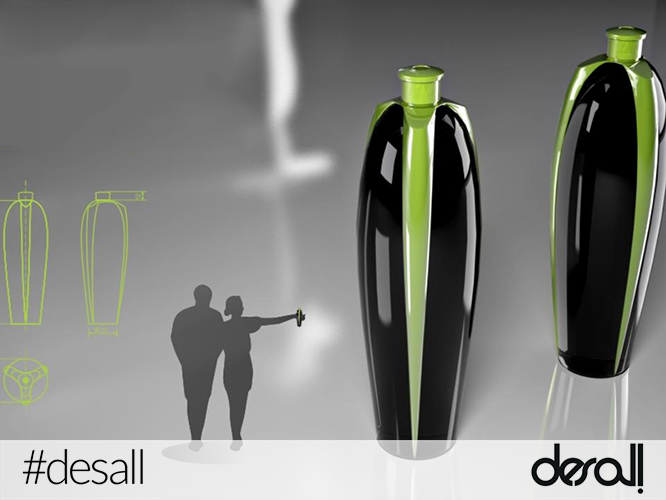 IN BETWEEN
Dividing flask with three green bolections is idea to show that separate objects could hold something if they are together. And the main thing that keep us together is love.


yurii.cegla
designer from Ukraine
www.cegla-design.com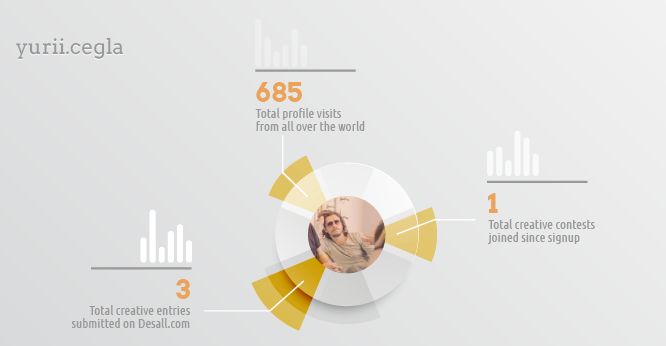 A selection of his works: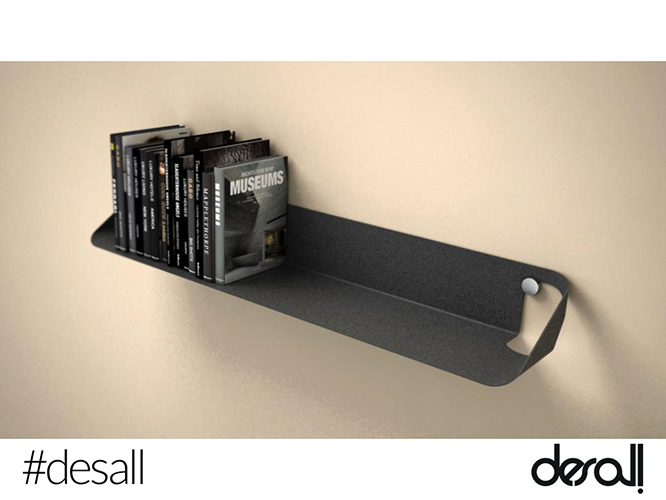 simple
It is simple
simple things do not require disclosure. They are perceived and evaluated intuitively.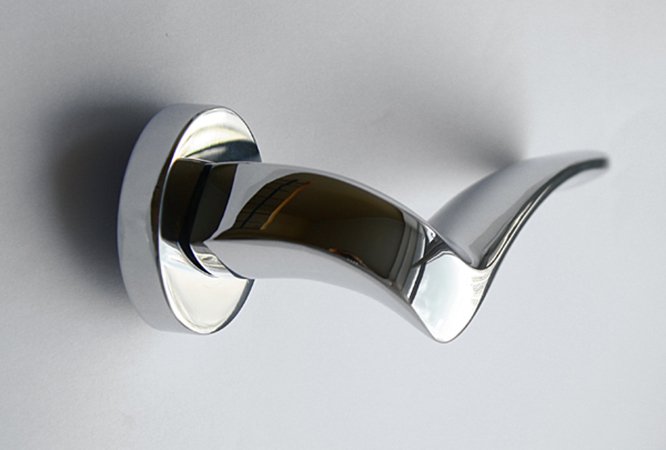 Ibis door handle
Product of cooperation LINEA CALI and Yurii Cegla "Ibis"


Verok from Officina41
design studio from Italy
http://www.officina41.it/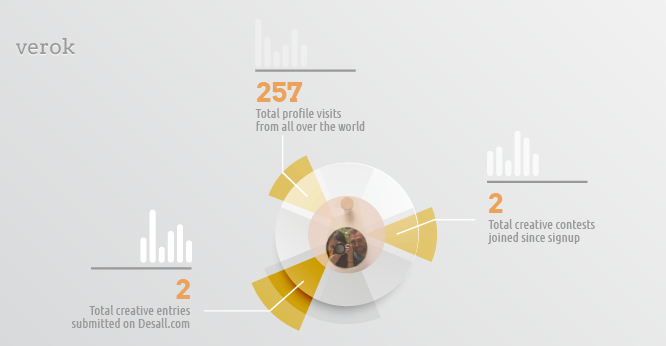 A selection of their works: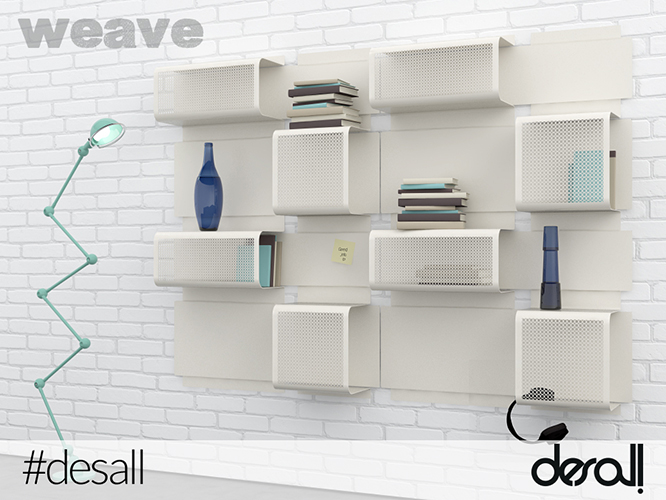 Weave
This bookshelf was inspired by the fabric weave. The horizontal and the vertical elements make a dynamic pattern.
"Weave" is composed by curved metal sheets, with or without decorative lattice.
The jutting elements can contain books and objects. "Weave" has a modular shape.