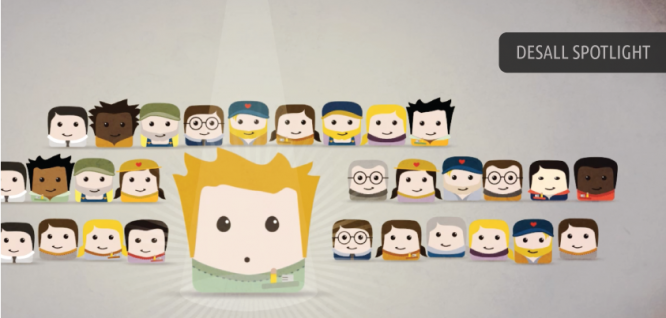 Welcome to Desall Spotlight! In this post, we will show you some of our best users along with their creative works. Read on and see who they are.
leluzxxx aka Gabriele Bavastrelli:
senior designer
http://www.gabrielebavastrelli.com/
He has a degree in Industrial Design and a lot of creativity: Gabriele Bavastrelli is a 37 years old designer and he always got a clear head about his future. In the early years of his career he gained experience in well-known studies in Milan, including the Studio Micella where he managed the development of three-dimensional models while taking his first steps in the field of Interior Design. Cooperating with the Studio Fabio Rotella he refined his designer skills and worked for top brands like Heineken, Andrea Fenzi, Avon Celli, D&G and Breil. After this important experience, he joined the Studio Roberto Paoli with which developed his skills in industrial design too. Since 2006 he directs his own studio, moving in every creativity field: graphic design, web design, interior design and industrial design are just some areas in which it engages. Currently its activity is divided between Italy and abroad, where he has exported its design in the host and nautical industries. In 2012 received a prestigious nomination in the ethic design industry, to be one the finalists of the International Award gradesignEtico, with the biofireplace "Slit", designed for Caleido Ecofire.
Le forme perfette sono lo spunto per ricavarne una espressività forte. il cerchio si interrompe lasciando un varco alla fiamma. il movimento sinuoso e ritmico del fuoco spezza il rigore della lamiera ed il suo outline. le sue dimensioni compatte lo rendono eccellente nelle collocazioni a parete
Giano is a mirror with glass clear shelves on a basement rotator 360°. Just like the ancient God from which it takes the name, Janus has two faces, which are part of the same unique.
With its turntable, Janus performs a double function of mirror and bookcase, and its versatility makes it perfect for use in any room of the house and, not least, in the contract market, where is at its best as a mirror and/or a display case.
DavoS aka David Stockton
student
www.davodesign.com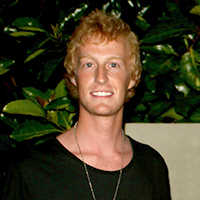 Hi, my name is David Stockton and I am a product designer from New Zealand. I have recently graduated with a Bachelor of Industrial Design with First Class Honours. I am very passionate about designing, and I love the satisfaction of fixing a problem or making something more enjoyable through design. I am currently on the look out for work in product design, both in my country and internationally. To see more of my projects please go to www.davodesign.com.
Ecowash Dinner Set – An eco-friendly portable dinner set with a hand powered washing and drying function. Selected as a world top 25 semi-finalist in the Electrolux Design Lab 2011.
 Neon Concert Digital Camera – With a unique grip and height adjusting screen, this camera is ideal for obtaining the perfect photo or video in the middle of concert crowds.
The Drawer Plus is an efficient, cost effective solution for freeing up precious desk space by neatly organising stationary in a smart, slim line drawer that can be easily attached to the underside of the table using strong adhesive strips such as 3M. It is not just limited to the office; it would also be very suitable for schools and the home. Later editions could include different layouts of the compartments for varying user needs.
tommasocolia aka Tommaso Colia
designer
http://www.tommasocolia.com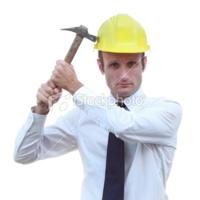 Tommaso Colia, product designer and art director, lives and works in Milan. At present he is designing products and accessories for the furniture industry sector. He also deals communication-related aspects for important international companies.
Mangiaspaghetti weighs your dry spaghetti on the basis of how much space it takes up.
This gadget infact has three holes, which represent three different portions.
Moreover there are three cute little faces above the holes which are basically three mouths, which remind how much pasta you are going to eat.
Finally a real APP for your iPhone!
This is a semi-transparent ABS plastic light bulb, realized thanks to the 3d printing technology; when applied over the iPhone LED flash, it becomes a cool light source, being able to diffuse the light!
L-T aka Luca Toniolo
Architect
http://www.lucatoniolo.com/
It is fascinating the way how a two-dimensional object can
become three dimensional and it is even more interesting if a sheet of glass can
become comfortable.
ZAZOU is swinging! It's getting noticed.

ZAZOU is a wooden armchair.
It is a rocking chair in clear glass and plywood.
The chair is to be assembled by the customer
The project starts from the idea to create through a minimum number of processing techniques
a product with simple, essential and timeless lines.