Great news from Mexico!
Artaceramica has assigned the awards for Ceramic happy desk, the contest in search of ironic design objects to furnish the office of the future, all made of nothing less than awesome ceramic.
The Mexican company has always been looking for innovation and creativity to improve its offer and has chosen Desall to push it even further.
Watch the interview to Gloria Rubio, one of the founder of Arta Ceramica:

As usual, your participation has been amazing, with 221 entries from 178 creative talents. Altogether the contest had a international audience coming from more than 103 countries!
1st Award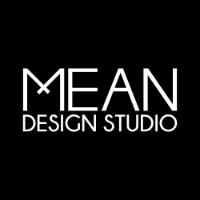 Mean Design Studio aka Denny Liao and Karen Han
with
Ciempiés
This piece is indeed in line with the Arta design, which is characterised for creating useful, original and funny objects. Cienpiés (centipede), in particular, is an object with a simple design, yet versatile, sporting two positions that refer to different functions, keeping its beauty and its playful touch in both cases.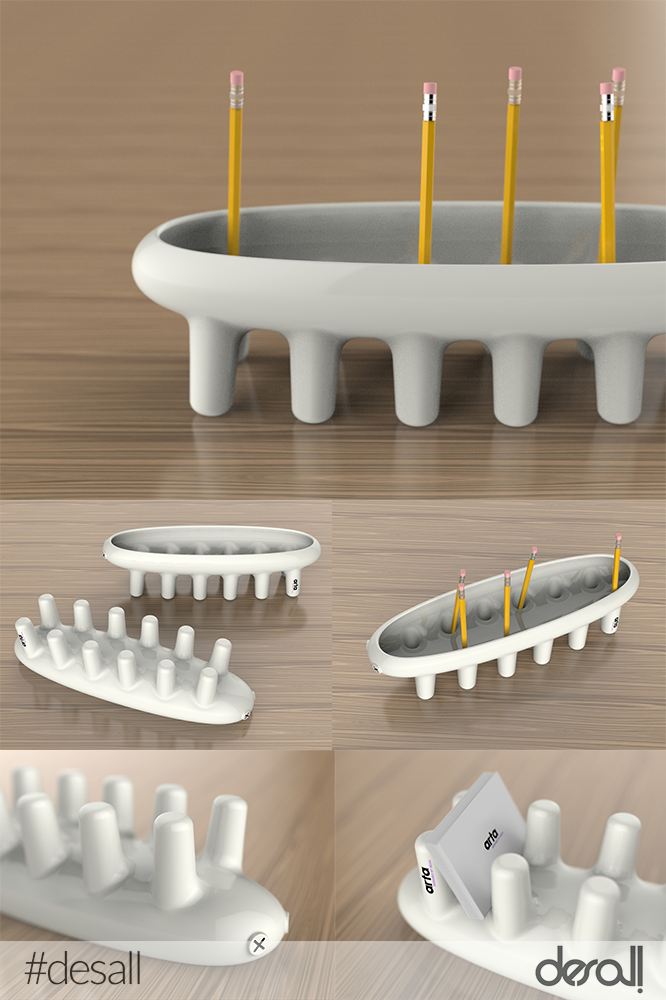 Pen Holder/Tray/Paper Organizer
Ciempiés is a dual sided 2-in-1 organizer for your desktop belongings. It is a pen holder/catch-all tray on one side. When flipped over, it transforms to become a business card and mail organizer. The design takes shape of an abstract and playful centipede. When flipped, the insect looks dead and brings a smile to people's face.
2nd Award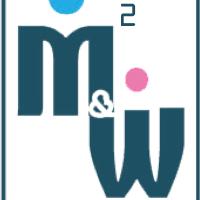 Sophia Lampropoulou
with
Vaggos
Vaggos: it's an object that addresses a very specific need, such as having somewhere to keep your glasses. The ability to identify a lack and address it is really valued in Arta.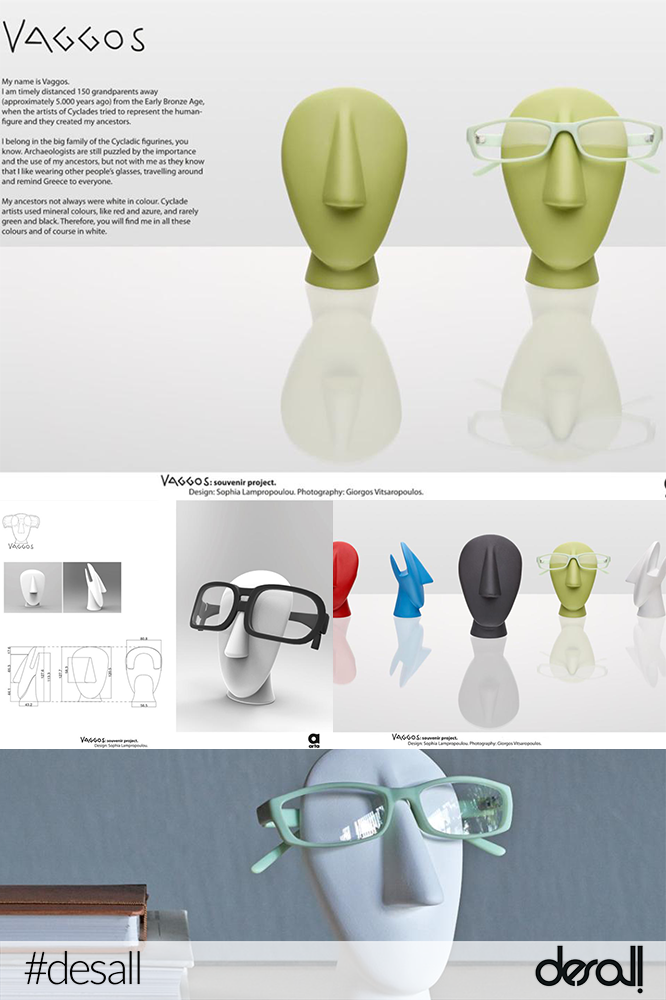 My name is Vaggos.
I am timely distanced 150 grandparents away (approximately 5.000 years ago) from the Early Bronze Age, when the artists of Cyclades tried to represent the humanfigure and they created my ancestors.

I belong in the big family of the Cycladic figurines, you know. Archaeologists are still puzzled by the importance and the use of my ancestors, but not with me as they know that I like wearing other people's glasses, travelling around and remind Greece to everyone.

My ancestors not always were white in colour. Cyclade artists used mineral colours, like red and azure, and rarely green and black. Therefore, you will find me in all these colours and of course in white.
3rd Award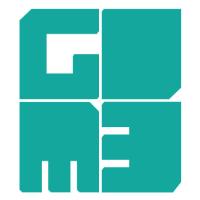 GM03 aka Giuseppe Marino
with
O'clock
The interest for this piece was for its two functions in the same object: you will always be able to mark the time for your next meeting with your favourite pencil.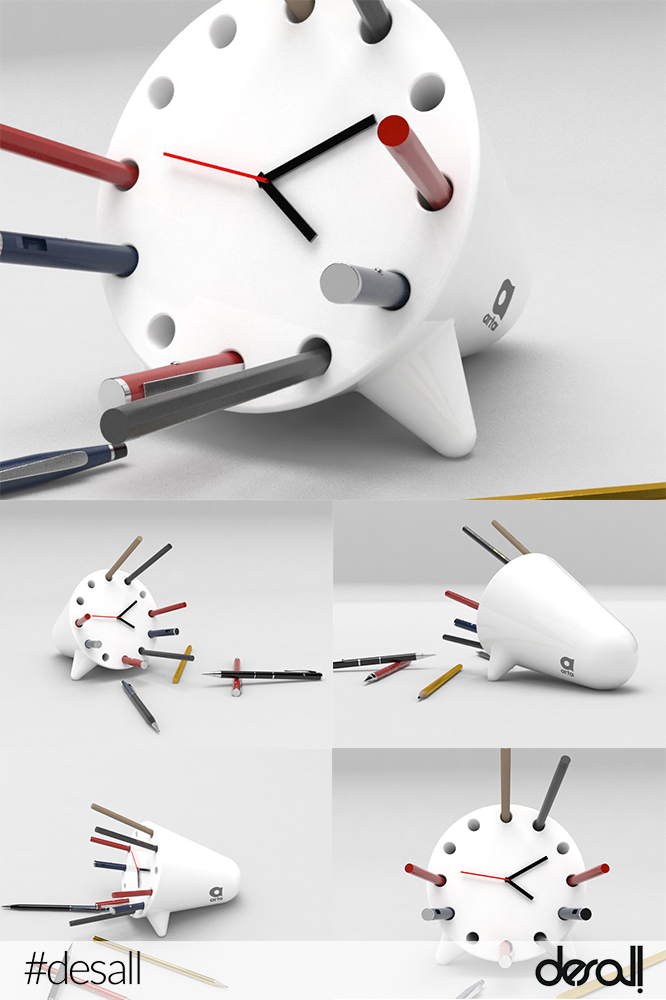 "O'Clock" is a product where people are gathered into a single object a pen holder, a paperweight and a clock so you can to maximize the available space.
There are now three royalties contracts waiting for the winners.
Many congrats to all!
Stay tuned!