Winner announcement today for Cefla shopfitting challenge. The contest, sponsored by Cefla, was aimed at the design of an innovative trolley able to convey all the values of the brand into a new iconic design.
The participation was great, with 193 entries and 167 participants from all over the world. Among the various contestants, there was also a group of students from ESAD (www.esad.pt), that took the challenge and worked on the project during their design course (we had shared some photos of their work in progress on our Facebook) guided by their teacher and designer Jeremy Hugh Aston.
Today we have finally received the final response of Cefla and we are glad to announce that they have found a trolley that, most of all, could
translate the innovative drive of Cefla into a new iconic product for the brand [and] serving at the same time as a distinctive and characterising element within the points of sale.
Many congratulations to all participants and a special bravo to the winner!
THE WINNER
Rafael Monge
with
Smart-C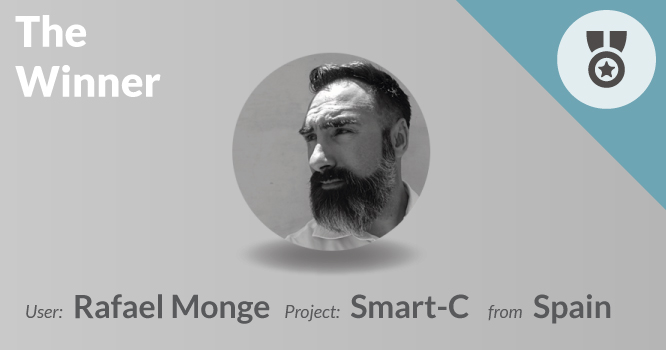 We can't wait to show you the project. We'll keep you posted about future updates!
Stay tuned!
Tag:
branding
,
cart
,
cefla
,
design
,
design studio
,
designer
,
iconic
,
industrial
,
innovation
,
mass retailers
, ...