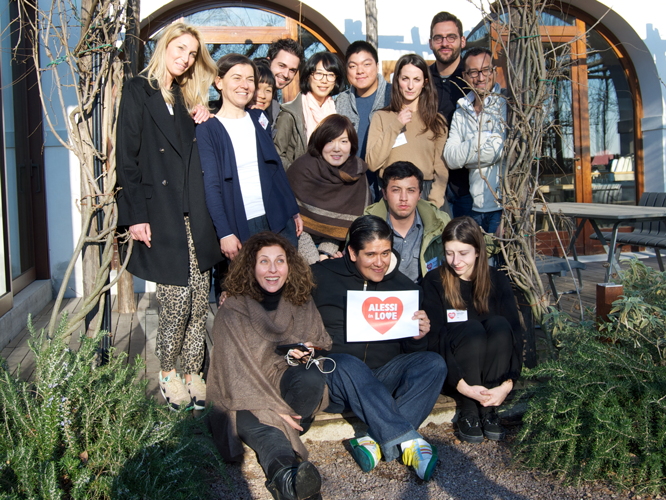 Today we start with the first part of our story of the Alessi In Love Workshop to show you how amazing these days have been!
In this issue, we'll present you who the Alessi In LovERS are.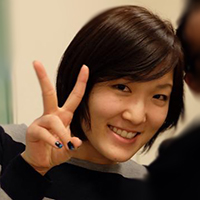 Aki Motoyama
27 yrs old
from Tokyo, Japan
Freelance designer



Aki is a Research Student and Teaching Assistant at the University of Tokyo Design Engineering Lab. During her education she first completed a Bachelor of Fine Arts Cum Laude at the University of Michigan School of Art & Design and later accomplished a Master in Design at the DOMUS ACADEMY (Milan). During her studies she also attended extra curricula at the Massachussets College of Art and Design. Among her notable achievements, it is worth mentioning a PCV Design Award 2013 by Japan Vinyl Goods Manufacture's Association, Milano Salone del Mobile "Brix Fuorisalone 2012: New Projects" and Furniture Design Award by Singapore Furniture Industries Council (2011).
She works both as freelance Designer, Design Teaching Assistant and as Intern for Creative Intelligence Associates.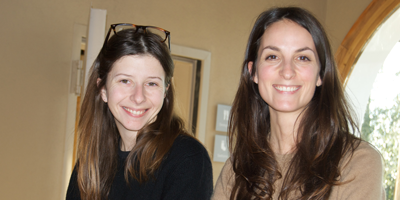 Amen Studio
Federica Ghinoi & Ilaria Corrieri
26 and 27 yrs old
from Massa, Italy
Fashion and Communication designer – Product and interior designer
http://www.amen-studio.com/



Federica Ghinoi and Ilaria Corrieri met during their studies at the ISIA in Florence and in 2012 they decided to start their own design studio, Amen Studio, based in Massa – Italy. In 2013 they won the "Bag in Town" contest by Eastpak/IED which led them to collaborate with the company for the new collection of backpacks in 2014. In 2012 they were selected among the 20 projects for Link Castelli contest.
Their works have been published in "Plugged light" (2012) by Trieste Contemporanea.
We could say a lot about us, but what we believe is really important is that we love what we do.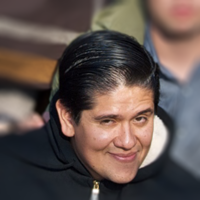 Andrés Lhima
29 yrs old
from Ciudad de Mexico, Mexico
Industrial designer
http://www.andreslhima.com/


Andrés Lhima is a young designer from Mexico. He received several awards during his career: National stainless steel award in 2011 (second prize), Mexican Talent development by ICFF, New York (first prize, 2011), Drinking fountain for outdoors spaces by UNAM (first prize, 2010) and Ángel Borja Navarrete by Architecture Colle UNAM (second prize, 2010). His works have been exhibited in several locations and some are also available at the MoMA Store in New York and Tokyo. A part from designing, he also teaches design during workshops.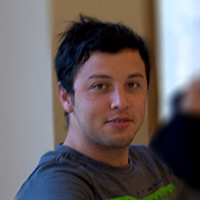 David Santacruz
25 yrs old
from Pasto, Colombia
Industrial designer



David is currently product designer at Whelmo Baby. He graduated as Industrial Designer at the Universidad de Nariño (Colombia) with a meritorious thesis. He won the Desafio Intel Colombian award in 2013 with "Whelmo – Baby monitor" and his works have been published in Papelina Lamp (2012) and Kado Table (2011). During his career, he's collaborated with several design studios.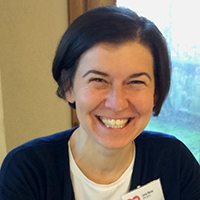 ss67lab
Lucia Barna & Roberto Castellani
from Florence, Italy
Architects
www.ss67architetti.com



Lucia graduated cum laude at the University of Florence in architecture. During her studies, she gained great experience in retail and interior design collaborating with a studio in the design and plan of stores and restaurants both in Italy and abroad. After a master in "Building restoration of the historical centres in sysmical areas" at the University of Bologna, she started working in London at the Forster and Partners studio. In 2004 she founded her own studio, ss67 Architetti, together with Roberto Castellani and in 2013 they started ss67 lab, a branch focused on Industrial and jewellery design. Together they have made several exhibitions all over the world and their projects range from urban regeneration to architectural planning.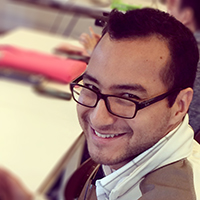 Mauricio Aragón
30 yrs old
from Cali, Colombia
3D Industrial & Graphic designer



Mauricio completed his Industrial Design degree Cum laude honors at the ICESI University, Cali, Colombia. He is currently completing his MSc in Marketing at the UCD Michael Smurfit Graduate Business School in Dublin, Ireland. He won "The Ahh Wave campaign" in 2010, sponsored by Colgate, for the Best Shopper Marketing Strategy in Latin America. He also received the first prize of the "Jack Daniels Bus Stop Sign Design Contest" by Idearama.co.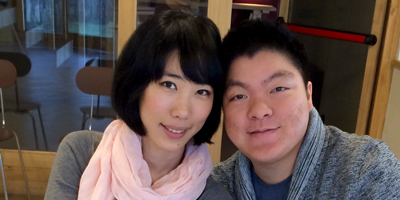 Mean Design Studio
Denny Liao & Karen Han
28 and 31 yrs old
from L.A., USA
http://www.meandesignstudio.com/



Denny Liao and Karen Han founded Mean Design Studio in 2013 in Los Angeles, CA, where they carry on product design and development activities. Both graduated from the Art Center College of Design in Pasadena, California.
Denny's works have featured in several publications, such as Innovation (2013 – IDEA Award), MD Magazine (2011), Dot Magazine (2006 – Crabio work publication) and Cool (Taiwan) Magazine (2006 – Designer interview). Among his most notable achievements, he won the Silver award for the IDEA 2013 with Vizio Thin + Light Notebook and in the same competition he also got the bronze award with Vizio All In One Touch PC. As for Karen, her works have been published in the Businessweek (GE "Healthcare Anywhere") and Metropolis (2007) among others. Her most notable achievements include the Top 100 Nominate GE "Healthcare Anywhere" in Index Award, the Student Bronze in the IDSA Competition, Student winner in the IFAI Competition (2007) and a Honorable Mention LG Qphone for the Design the Future Competition.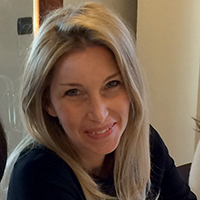 Raquel Pedrali
31 yrs old
from Italy
Creative Director, Designer
http://www.happyraquel.com/



After the Bachelor's Degree in Industrial Design at the IUAV, Republic of San Marino, she attended a higher Education Course, Spa Design, at the Politecnico di Milano, Poli Design. Her professional career has been focused on the hand on the fashion field for 10 years and on the other hand on the industrial and interior design at an international level for 3 years. She spent more than 3 years in Beijing as Creative Director and Designer. Among her most notable achievements, it is worth mentioning the Golden Exhibit Awards and the Honorary Bhoot Design Awards at the Shenzhen International Furniture Exhibition in 2013.


Stay tuned for more info to follow in the next days!