We are very excited to publish the names of the 8 winners of Alessi In Love!



After a very interesting upload phase, ALESSI has selected 8 works*:
KANGAROO MOM SUGAR BOWL by Andrés27 (Mexico);
Polare by MeanDesignStudio (USA);
CARE by amenstudio (Italy);
annivershka by akindo0321 (Japan);
Haus by ss67lab (Italy);
Plumier by aragon023 (Colombia);
Smile Bottle opener by davidsantacruz (Colombia);
Alessi Maneki Neko by HappyRaquel (Italy).

Many congrats guys! You have won the access to the exclusive workshop by LPWK to be held in January at H-FARM and ALESSI HQ (Italy).
Soon more info will follow. Stay tuned!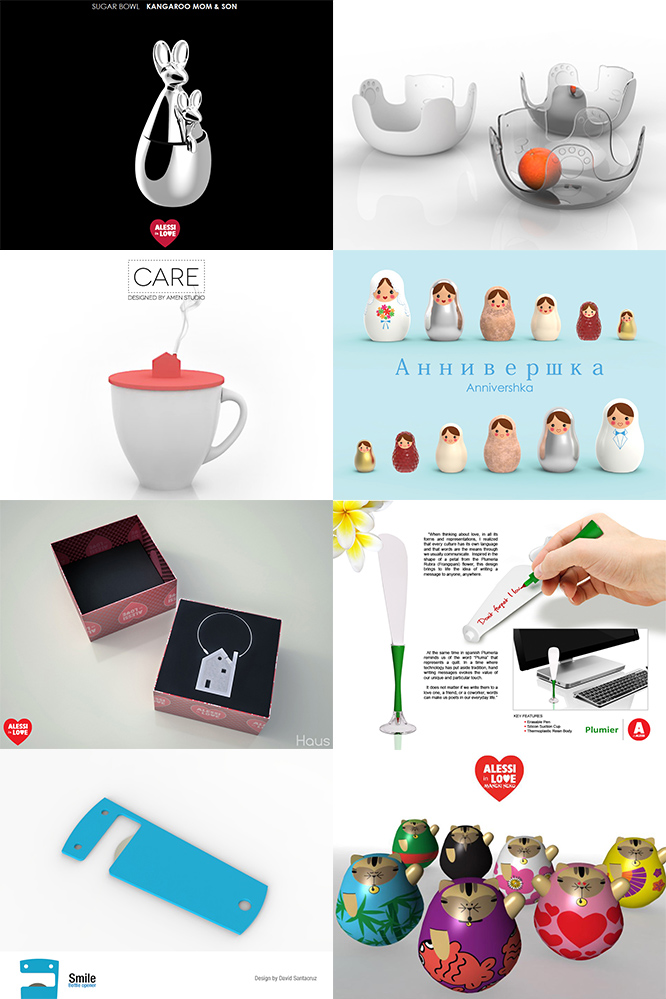 *In case the winners are not in the condition of attending the workshop, ALESSI reserves the right to select another designer among the participants of the contest to invite for the workshop.